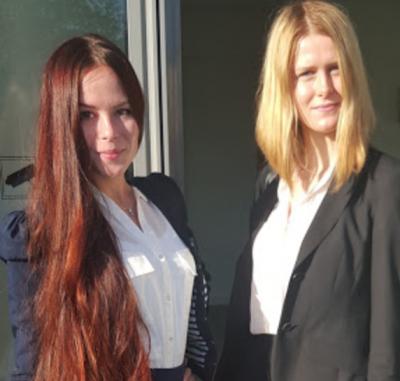 Tuesday, 18th of October, Baltimore, MD - Insilico Medicine, Inc to present on the recent advances in applying the deep learning techniques to biomarker development and drug discovery at the BioData World Congress in Cambridge, UK. Jane Schastnaya, a research scientist at Insilico Medicine, will give a presentation on October 27th in the "Genomics personalized medicine and biomarkers" track.
The presentation titled "Actionable biomarkers of aging and disease trained on biochemistry and transcriptomics data" will cover the applications of deep learning techniques to large repositories of biomedical data and creating multi-modal biomarkers and predictors of therapeutic use of the drugs for high-throughput screening, deep-learned predictor of human age trained on human blood biochemistry and transcriptomics data. It will also cover the new method for deriving the importance of the features in deep networks soon to be published in a peer-reviewed journal.
"BioData World is one of the world's top conferences on bioinformatics bridging academia and industry, and I am very thankful to the organizers and our company for the opportunity to present our research at such a high-profile event. Insilico Medicine is clearly one of the leaders in the field with several "industry firsts" and events like BioData World allow us to find new challenges and sources of data that rapidly result in valuable research results. I will be presenting our work on applying deep learning techniques to estimating the chronological age of the patient using very simple blood tests as well as the comprehensive gene expression data. These biomarkers of aging are likely to be indicative of the overall health status and can be combined with the biomarkers of age-related diseases and used to improve clinical trials enrollment practices", said Jane Schastnaya, a research scientist at Insilico Medicine.
Sr. research scientist, pharmaceutical artificial intelligence (http://www.Pharma.AI) division will help with the Q&A and facilitate the discussion on applying the deep learning techniques to biomarker development and combining deep reinforcement learning and generative adversarial networks for drug discovery and establish collaborations with the top industry and academic thought leaders attending the conference.
"Many of the advances that brought fame and recognition to the deep learning approaches were made using the imaging and text data and new discoveries are published every day. However, the adoption of these advances for drug discovery and biomarker development has been very slow, because these require domain expertise in many areas, vast amounts of data and biologically-relevant validation. At Insilico we have a very strong ecosystem which allows us to solve complex problems ranging from biomarker development to precision drug discovery to aging research. We are very happy to take part in the BioData World conference to meet some of the world's top thought leaders and present our work", said Poly Mamoshina, sr. research scientist at Insilico Medicine.
###
About BioData World Congress
BioData World Congress is the world's leading event for individuals working with Big Data in precision medicine. The BioData World Congress UK partnered with the worlds of leading organizations: EMBL EBI, Genomics England, Sanger Institute and many others. The event will showcase innovation, demonstrate success and break through the obstacles and barriers to ensure that the innovations in genomics and big data enter the clinic with speed and efficiency. It will aim to make the dream of stratified medicine a reality. With hundreds of delegates from all over the world and thought leaders from the top academic, industry and governmental organizations, BioData World Congress is one of the main international events on data-driven personalized medicine. Website: http://www.healthnetworkcommunications.com/conference/biodatA/index.stm
About Insilico Medicine
Insilico Medicine, Inc. is a bioinformatics company located at the Emerging Technology Centers at the Johns Hopkins University Eastern campus in Baltimore with R&D resources in Belgium, Russia and Poland hiring talent through hackathons and competitions. It utilizes advances in genomics, big data analysis and deep learning for in silico drug discovery and drug repurposing for aging and age-related diseases. The company pursues internal drug discovery programs in cancer, Parkinson's, Alzheimer's, sarcopenia and geroprotector discovery. Through its Pharma.AI division the company provides advanced machine learning services to biotechnology, pharmaceutical and skin care companies. Brief company video: https://www.youtube.com/watch?v=l62jlwgL3v8
---