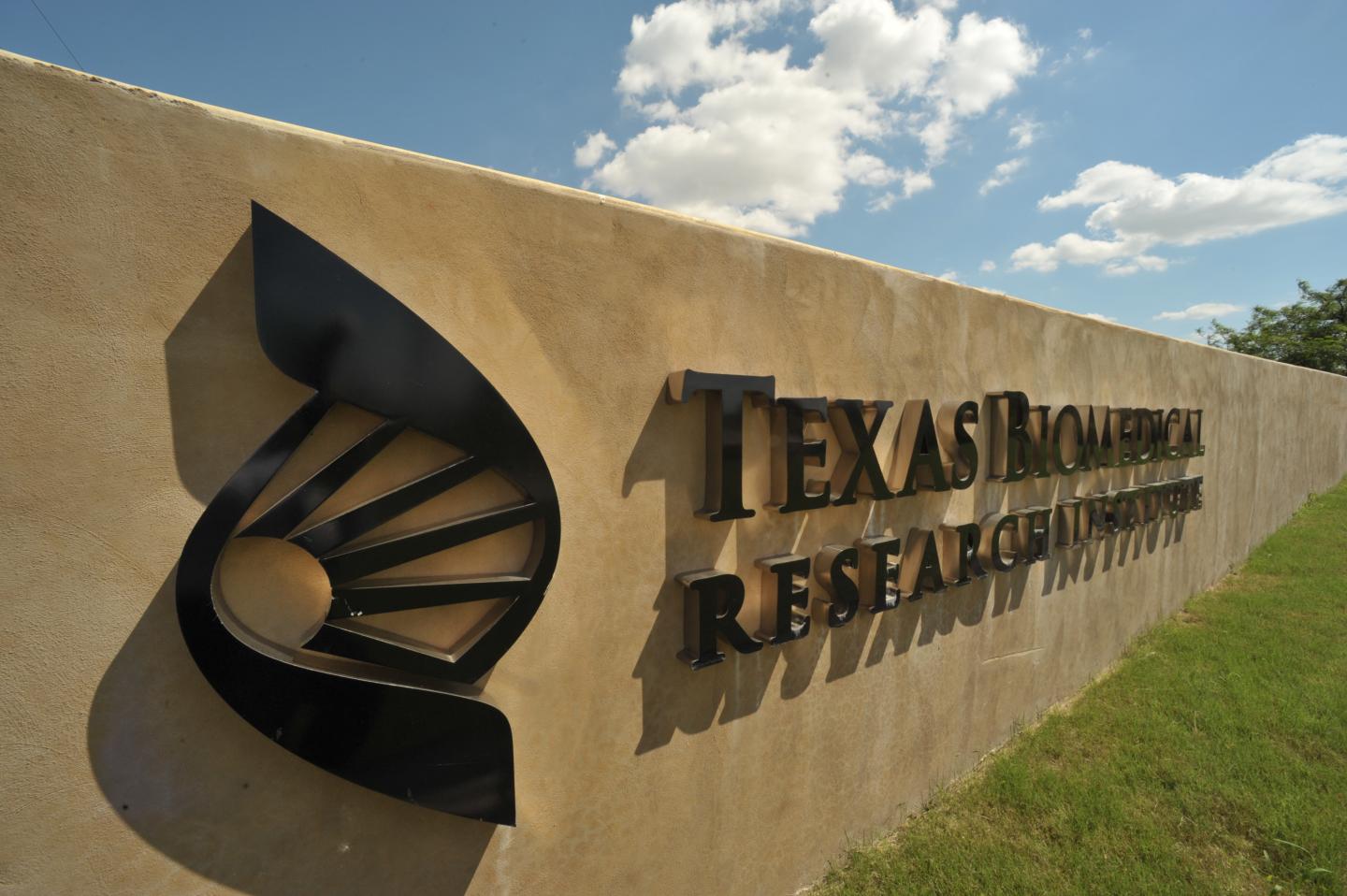 During the West African Ebola outbreak that began in 2013, an experimental biopharmaceutical drug called ZMappTM was a glimmer of hope in the midst of a health crisis. Now, scientists at Texas Biomedical Research Institute in San Antonio have been awarded a $2 million dollar contract by the makers of ZMapp, Mapp Biopharmaceutical, Inc., to further test this promising new therapeutic.
Ebola is a filovirus that causes severe hemorrhagic fever and is fatal in about half of cases. ZMapp was evaluated in a clinical trial in humans during that 2013-2016 Ebola virus outbreak. Although the outbreak ended before the trial could be completed, the study gave a 91 percent probability that ZMapp was superior to standard of care in preventing mortality.
These ZMapp studies are being funded by a Project BioShield contract issued by the Biomedical Advanced Research and Development Authority (BARDA) within the Office of the Assistant Secretary for Preparedness and Response in the U.S. Department of Health and Human Services. If approved for use, ZMapp could become part of the Strategic National Stockpile (SNS), a repository of vaccines, therapies, antidotes, antitoxins and various other medical countermeasures for use in a public health emergency.
Ebola virus is one of the deadlier pathogens studied in the Biosafety Level 4 Laboratory at Texas Biomed. Scientists put in a competitive bid to use non-human primates to help determine the effectiveness of this experimental Ebola treatment. Well-regulated, controlled studies involving animals are critical to licensure of the new therapy by the Food and Drug Administration (FDA). Texas Biomed is the only private biomedical research institute in the world with both a National Primate Research Center and a Level 4 Biosafety Lab.
"Mapp Bio has developed a highly effective therapy for the treatment of ebolavirus disease," Said Ricardo Carrion, Jr., Ph.D., Associate Scientist and Associate Director of the BSL-4 laboratory. "We look forward to teaming with Mapp Bio to perform pivotal studies that will transition ZMapp towards FDA licensure."
Preparations for ZMapp testing are currently under way at Texas Biomed. The study will be in full swing by late 2018.
The Centers for Disease Control and Prevention (CDC) classified Ebola as a Category A Bioterrorism Disease. That means the virus can be easily transmitted from person to person, results in a high mortality rate, could cause public panic and social disruption, and requires preparation for a response.
###
This project has been funded in whole or in part with Federal funds from the Department of Health and Human Services; Office of the Assistant Secretary for Preparedness and Response; Biomedical Advanced Research and Development Authority, under Contract No. HHSO1002017000017C..
MEDIA NOTE: For those interested in learning more about BSL-4 work, you can listed to a recent UTSA podcast called Inside the Hot Zone: A Discussion of Ebola and BSL4 Containment with Anthony Griffiths and Ricardo Carrion. This podcast is courtesy of the South Texas Center for Emerging Infectious Diseases.
Texas Biomed is one of the world's leading independent biomedical research institutions dedicated to advancing health worldwide through innovative biomedical research. Texas Biomed partners with hundreds of researchers and institutions around the world to develop diagnostics, therapeutics and vaccines against pathogens causing AIDS, hepatitis, tuberculosis, hemorrhagic fevers and parasitic diseases responsible for malaria and schistosomiasis. The Institute also has programs in the genetics of cardiovascular disease, diabetes, obesity, psychiatric disorders and other diseases. For more information on Texas Biomed, go to http://www.TxBiomed.org.
---