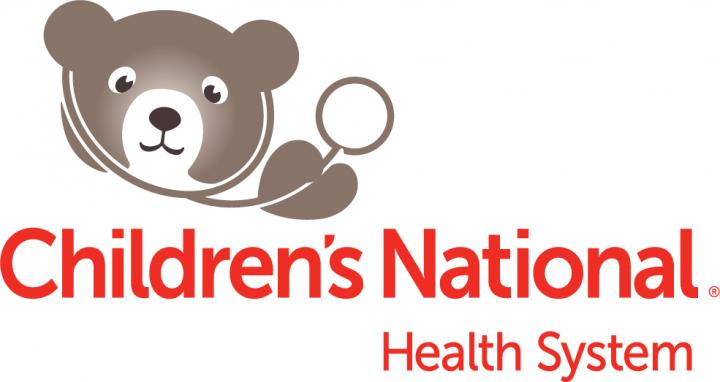 WASHINGTON - (June 28, 2018) - New research published in The Journal of Pediatrics finds 49 percent out of 1,167 surveyed participants of parents of children with Down syndrome give or have given supplements to their children in an effort to improve their health outcomes.
Out of the 1,167 responses, the survey finds:
One-third, 37.9 percent, of surveyed parents currently use supplements for Down syndrome.
Approximately 11.6 percent of surveyed parents have tried supplements for Down syndrome.
One-third, 33.6 percent, of surveyed parents have heard of supplements for Down syndrome but haven't tried them.
Seventeen percent of surveyed parents were not aware of supplements for Down syndrome.
Supplement users reference 150 different products, which include names such as Speak (Lifetrients), Restore (Biomec Sciences) and Brain Sustain (Xymogen). Other compounds given include camel milk, hemp oil and bee pollen.
The most popular class of products reported by 25.8 percent of respondents taking supplements are antioxidants, such as curcumin, a byproduct of turmeric, and epigallocatechin-3-gallate (ECGC), the polyphenol compound in green tea. Vitamins, both single and multivitamins, rank second, accounting for 18.9 percent of supplement use. B vitamins were the most popular among single vitamin use. The third most popular supplement category, reported by 15.8 active or previous supplement users, contains proprietary products or combination supplements, such as Nutrivene-D or HAP-CAPS (High Achievement Potential Capsules) (Warner House, Inc., Tucson, Arizona).
Supplementation use started most often within a child's first year, and most frequently between 4 to 6 months, but some women start in utero or at birth. Parents who supplement spend an average of $90.53 each month, with a range of $15 to $400. Parents provide children with an average of three supplements, but some use up to 18.
Amy Feldman Lewanda, M.D., a medical geneticist at Children's National Health System who treats hundreds of patients with Down syndrome, conducted the study to confirm a hunch: This was happening in higher rates than patients let on.
"I suspected parents were taking these supplements and may be reluctant to share the information," says Dr. Lewanda. "My goal with the survey was to determine the prevalence of this type of supplementation in an anonymous setting so that parents feel comfortable sharing the information."
Out of patients who actively supplement, 19 percent withhold this information from their clinician for a variety of reasons, ranging from viewing the supplements as unimportant medical information to disclose to feeling that the pediatrician may not be knowledgeable about the practice.
"What I tell my own patients is these supplements are not approved by any organization," says Dr. Lewanda. "But I know that some parents still feel it's in their child's best interest to take them. Regardless of the practice, pediatricians need to know about all supplement use, which can interfere with medications or surgeries--and cause excessive bleeding."
Dr. Lewanda doesn't want the study to portray all supplements as bad, but she does want parents to proceed with caution. She also wants parents to inform their medical teams so that they can work together as a unit to provide optimal medical care for each child.
"For vitamin A, for example, if you have too much you can develop a condition called pseudotumor cerebri, which might feel like a brain tumor," says Dr. Lewanda. "It's not, but you can have double vision, vomiting, and headaches. Young children and infants can't report what's going on and that's concerning."
The study notes potential concerns about consuming hyper-concentrated forms of fat-soluble vitamins, including vitamin E and vitamin K, which stay in the body until the vitamins are used. One particular supplement, Speak, provides 5,000 percent of the recommended daily value limits of vitamin E. Fat-soluble vitamins and/or herbal supplements pose unknown health risks--including liver damage.
Chemical analyses of herbal supplements find some contain anabolic steroids or pharmaceuticals that aren't listed in the ingredients. Hepatoxicity has been cited among 60 herbs, herbal drugs and herbal supplements. The problem, Dr. Lewanda notes, is that these products aren't regulated, like pharmaceuticals are, and similarly, they aren't thoroughly tested for their safety and efficacy.
Most parents who provide supplements to their children, 87.3 percent, feel they are effective. Out of the parents who stopped using supplements, only 38.8 percent agree. People who stopped providing supplements to their children cite lack of efficiency and cost, respectively, as leading reasons for discontinuing the practice. Gastrointestinal disturbance was the most common side effect noted among supplement users.
The survey was conducted by using SurveyMonkey.com and was administered with the use of a tablet device to patients at Children's National or provided as a URL to parents visiting Down syndrome-related websites: National Down Syndrome Society, National Down Syndrome Congress, DS-Connect, (the registry launched by the NIH) and the Down Syndrome Association of Northern Virginia. Twelve hundred surveys were received and 1,167 were complete for analysis.
Study limitations, which can be expanded on in future studies, include a lack of diversity among study participants, and obtaining subjective, instead of objective, health measurements from parents.
"This survey gives pediatricians an idea of what's happening online, in parent support groups and outside of the doctor's office," notes Dr. Lewanda.
To spark conversations about supplement use, Dr. Lewanda and the study authors reference the American Academy of Pediatric guidelines for the use of complementary and alternative medicine in pediatrics, which includes a toolkit to help pediatricians discuss this subject with patients.
"If you're a pediatrician and you see a large population of patients with special needs, such as Down Syndrome, you're likely aware of these trends, but if you only see only a few patients with Down syndrome each year, you may not be," notes Dr. Lewanda. "I'm familiar with the trends, but I'm surprised to hear parents are starting to provide their children with supplements so early."
The Centers for Disease Control and Prevention notes 6,000 babies, one in 700, are born with Down syndrome each year. About 50 percent of all babies born with Down syndrome are also born with a congenital heart defect. Many of these conditions require surgery.
###
Other study authors include Margo Faust Gallegos, C.G.C., a genetic counselor at Anne Arundel Medical Center, and Marshall Summar, M.D., a genetic researcher and the director of the Rare Disease Institute at Children's National.
About Children's National Health System
Children's National Health System, based in Washington, D.C., has been serving the nation's children since 1870. Children's National is ranked in the top 5 overall and #1 for babies and ranked in every specialty evaluated by U.S. News & World Report and has been designated two times as a Magnet® hospital, a designation given to hospitals that demonstrate the highest standards of nursing and patient care delivery. This pediatric academic health system offers expert care through a convenient, community-based primary care network and specialty outpatient centers in the D.C. Metropolitan area including the Maryland suburbs and Northern Virginia. Home to the Children's Research Institute and the Sheikh Zayed Institute for Pediatric Surgical Innovation, Children's National is one of the nation's top NIH-funded pediatric institutions. Children's National is recognized for its expertise and innovation in pediatric care and as a strong voice for children through advocacy at the local, regional and national levels. For more information, visit ChildrensNational.org, or follow us on Facebook and Twitter.
---
Journal
The Journal of Pediatrics