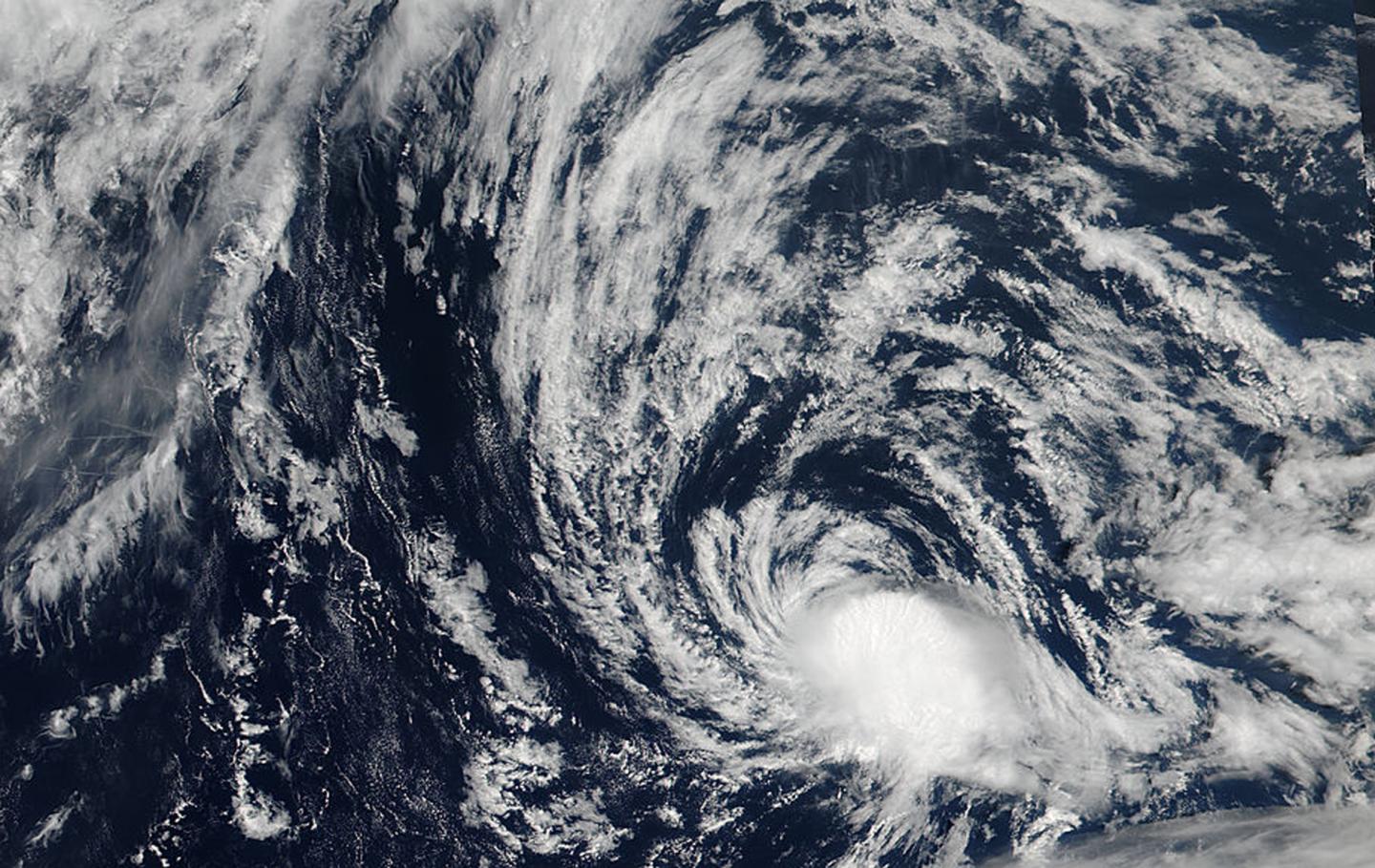 Kulap is now a tropical depression moving through the Northwestern Pacific Ocean, and NASA-NOAA's Suomi NPP satellite captured a visible light image of the diminishing storm.
The Visible Infrared Imaging Radiometer Suite (VIIRS) instrument aboard NASA-NOAA's Suomi NPP satellite showed the storm had become elongated as it weakened. Kulap is being affected by dry air and northerly vertical wind shear which is pushing its clouds south of the center.
At 11 a.m. EDT (1500 UTC) on July 25, Kulap's maximum sustained winds were near 34.5 mph (30 knots/55.5 kph). It was centered near 32.3 degrees north latitude and 153.1 degrees east longitude. That's about 492 nautical miles north of Minami Tori Shima. It was moving to the west-southwest at 12.6 mph (11 knots/20.5 kph). Kulap is located north of powerful Typhoon Noru.
The Joint Typhoon Warning Center's forecast calls for the storm to dissipate late on July 26.
###
---