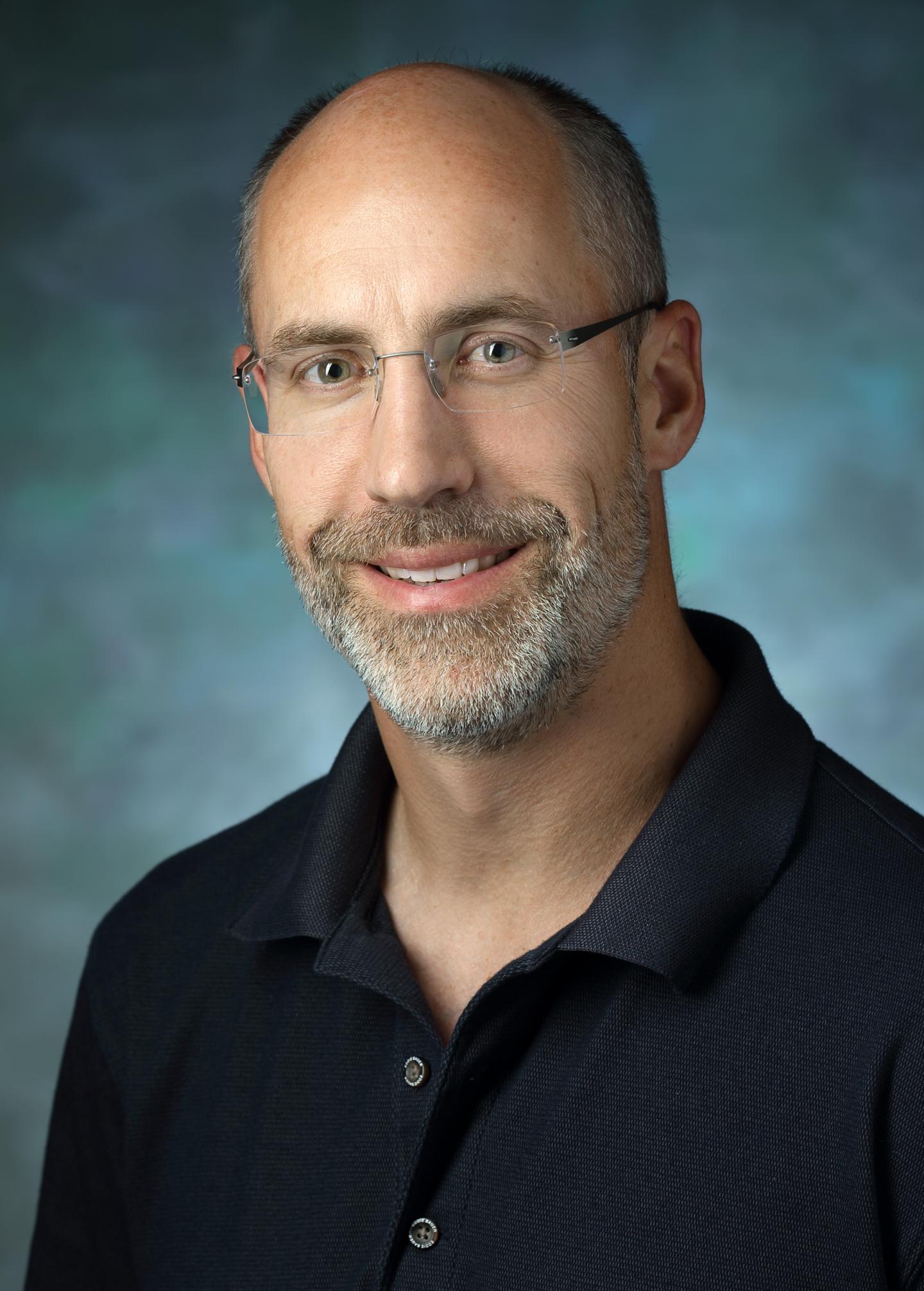 NEW YORK, February 18, 2021 -- Dwight E. Bergles, Ph.D., a leading neuroscientist at The Solomon H. Snyder Department of Neuroscience and the Kavli Neuroscience Discovery Institute at Johns Hopkins University School of Medicine, is the winner of the 2020 Barancik Prize for Innovation in MS Research.
Bergles has pioneered the study of immature cells in the brain that can regenerate myelin-making cells after myelin is destroyed in MS. These cells, oligodendrocyte precursor cells (OPCs), hold the key to finding ways to promote myelin repair and restore function for people living with multiple sclerosis.
"This prize honors the creative studies that our group has conducted to deepen our understanding of oligodendrocyte progenitors," said Bergles. "I hope that the recognition of this award will encourage more young scientists to devote themselves to uncovering the mysteries of these remarkable cells and develop new therapeutic approaches to accelerate myelin repair in multiple sclerosis."
Bergles was first to show that OPCs form direct connections and communicate with nerve cells in the brain, and that this regulates OPC behavior, including whether they mature into specialized myelin-making cells, or remain dormant. He has also been focusing on why OPCs often fail to regenerate mature myelin-making cells in later phases of MS. His team uses high resolution imaging to record the dynamic behavior of OPCs in real time in the living brain. This is providing completely new information about their movements, interactions with other cells, and responses to damage that foster myelin repair. This fundamental information is opening up the exploration of specific pathways for promoting myelin repair in MS.
Recently, Bergles was part of a team that discovered that OPCs may be co-opted by the immune system in MS to perpetuate the immune attacks on the brain and spinal cord that characterize MS. This suggests that inhibiting this immune activation of OPCs may be another strategy to suppress the inflammation that leads to damage and disability in MS.
"In addition to the major contributions Dr. Bergles and his team have made to advance myelin repair research, he and his lab have also developed advanced research tools that have made it possible to answer critical research questions that advance strategies to restore function and improve quality of life in people with MS," said Bruce Bebo, Ph.D., Executive Vice President of Research Programs at the National MS Society, which administers the award.
Bergles received his undergraduate degree in biology from Boston University, and his Ph.D. in molecular and cellular physiology from Stanford University. He completed postdoctoral training at the Vollum Institute for Advanced Biomedical Research at Oregon Health and Science University in Portland. Bergles joined the Johns Hopkins faculty in 2000. In addition to winning the Barancik Prize for Innovation in MS Research, Bergles' work has been recognized with several honors including an Alfred P. Sloan Foundation Research Fellowship in 2002, a NARSAD Young Investigator Award from the Brain and Behavior Research Foundation in 2005, and a Daniel Nathans Scientific Innovator Award in 2017. He has served as an expert peer reviewer for the National MS Society and others, and is committed to helping to build the research workforce by mentoring graduate students and postdoctoral fellows.
Bergles will receive the award and deliver the Barancik Prize lecture as part of the virtual Americas Committee for Treatment and Research in Multiple Sclerosis (ACTRIMS) Forum on February 25.
###
About the Barancik Prize for Innovation in MS Research
The Barancik Prize seeks to recognize and encourage exceptional innovation and originality in scientific research relevant to multiple sclerosis, with emphasis on impact and potential of the research to lead to pathways for the treatment and cure for MS, and scientific accomplishments that merit recognition as a future leader in MS research. The international prize is administered through the National MS Society and made possible by the generosity of the Charles and Margery Barancik Foundation.
About the National Multiple Sclerosis Society
The National MS Society, founded in 1946, funds cutting-edge research, drives change through advocacy, and provides programs and services to help people affected by MS live their best lives. Connect to learn more and get involved: nationalMSsociety.org, Facebook, Twitter, Instagram, YouTube or 1-800-344-4867.
About Multiple Sclerosis
Multiple sclerosis is an unpredictable, often disabling disease of the central nervous system. There is currently no cure for MS. Symptoms vary from person to person and range from numbness and tingling, to mobility challenges, blindness and paralysis. An estimated 1 million people live with MS in the United States. Most people are diagnosed between the ages of 20 and 50, and it affects women three times more than men.
---