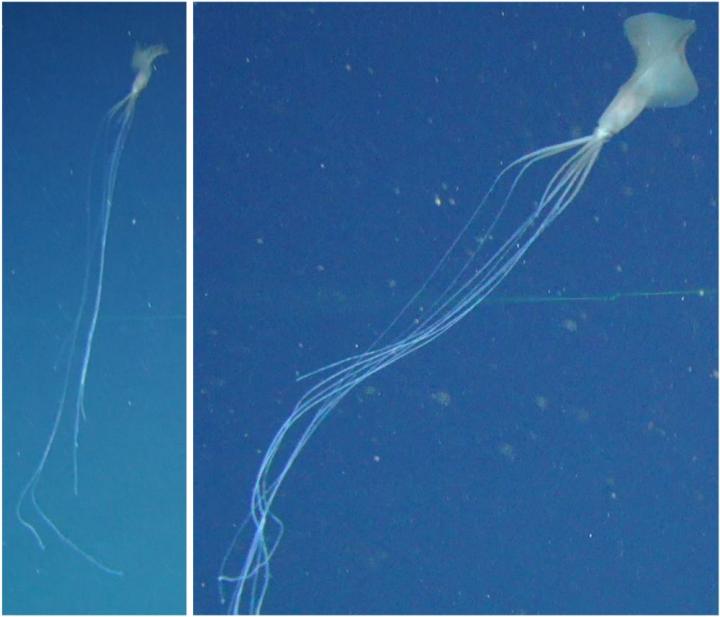 Rare deep sea Bigfin Squid sighted in Australian waters for first time.
###
Article Title:
Multiple observations of Bigfin Squid (Magnapinna sp.) in the Great Australian Bight reveal distribution patterns, morphological characteristics, and rarely seen behaviour
Funding:
Funding for this research was provided through the Great Australian Bight Deepwater Marine Program, a CSIRO led research program sponsored by Chevron Australia, with data generated to be made publicly available.
Competing Interests:
The authors have declared that no competing interests exist.
Article URL:
https://journals.plos.org/plosone/article?id=10.1371/journal.pone.0241066
---