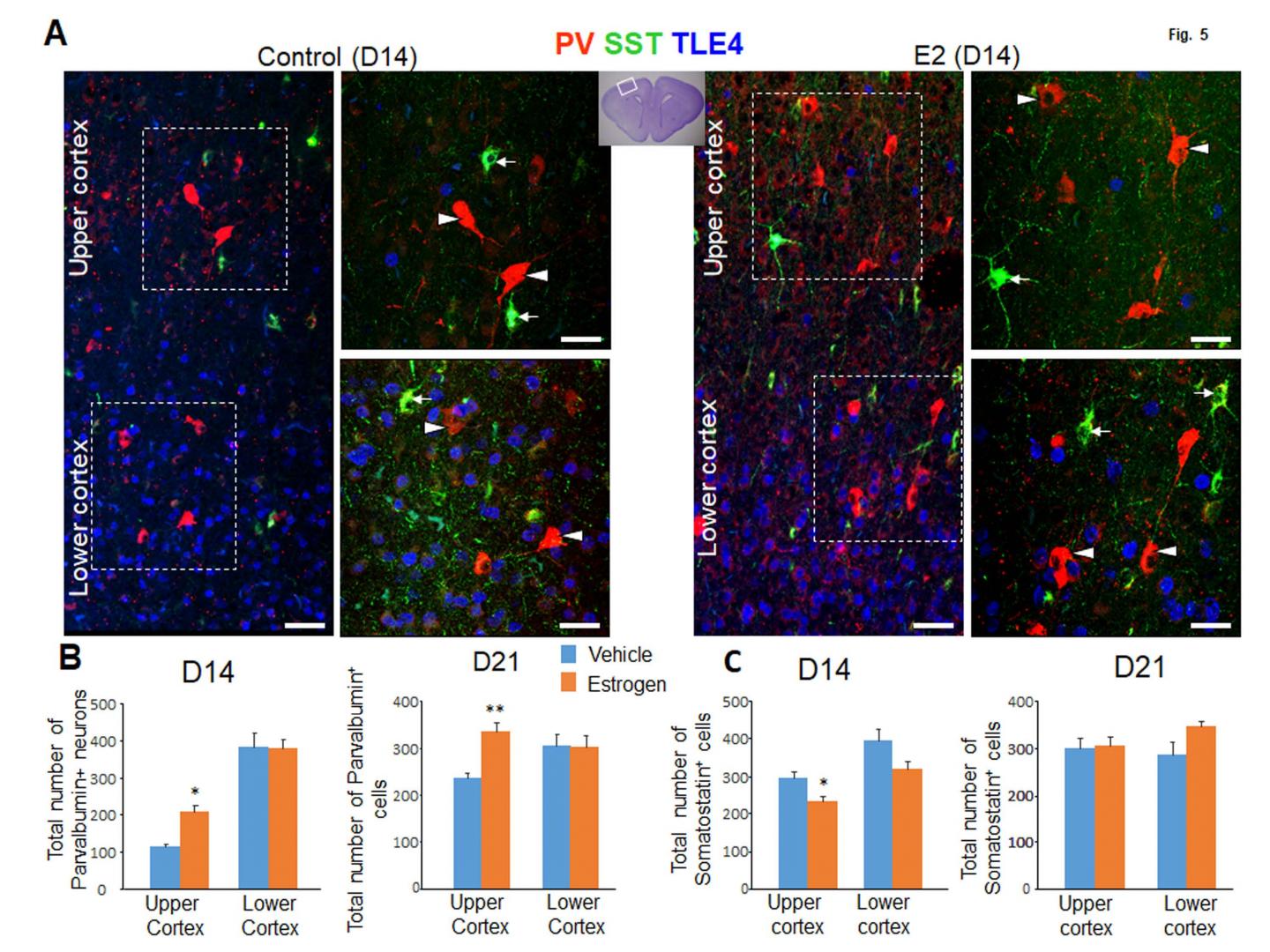 Premature birth alters the balance of interneurons in the cerebral cortex that can be restored with estrogen treatment, according to a study of human brain tissue and preterm rabbits published in JNeurosci.
Infants born prior to a full-term pregnancy are at increased risk of neurobehavioral disorders linked to defects in interneurons, which continue to develop through the end of the third trimester. Prematurity is also associated with a large reduction in levels of the hormone estrogen.
Studying the development of interneurons from brain samples of deceased, premature-born human infants, Praveen Ballabh and colleagues identified abnormalities in the distribution of interneuron subtypes. The researchers further show that exposure to estrogen corrected these imbalances in prematurely delivered rabbits. This study suggests that mimicking the in utero environment, where the fetus would usually be exposed to maternal hormones, has the potential to improve developmental outcomes for preterm infants.
###
Article: Estrogen treatment reverses prematurity-induced disruption in cortical interneuron population
DOI: https://doi.org/10.1523/JNEUROSCI.0478-18.2018
Corresponding author: Praveen Ballabh (Albert Einstein College of Medicine-Children's Hospital at Montefiore, Bronx, NY, USA), Pballabh@msn.com
About JNeurosci
JNeurosci, the Society for Neuroscience's first journal, was launched in 1981 as a means to communicate the findings of the highest quality neuroscience research to the growing field. Today, the journal remains committed to publishing cutting-edge neuroscience that will have an immediate and lasting scientific impact, while responding to authors' changing publishing needs, representing breadth of the field and diversity in authorship.
About The Society for Neuroscience
The Society for Neuroscience is the world's largest organization of scientists and physicians devoted to understanding the brain and nervous system. The nonprofit organization, founded in 1969, now has nearly 37,000 members in more than 90 countries and over 130 chapters worldwide.
---