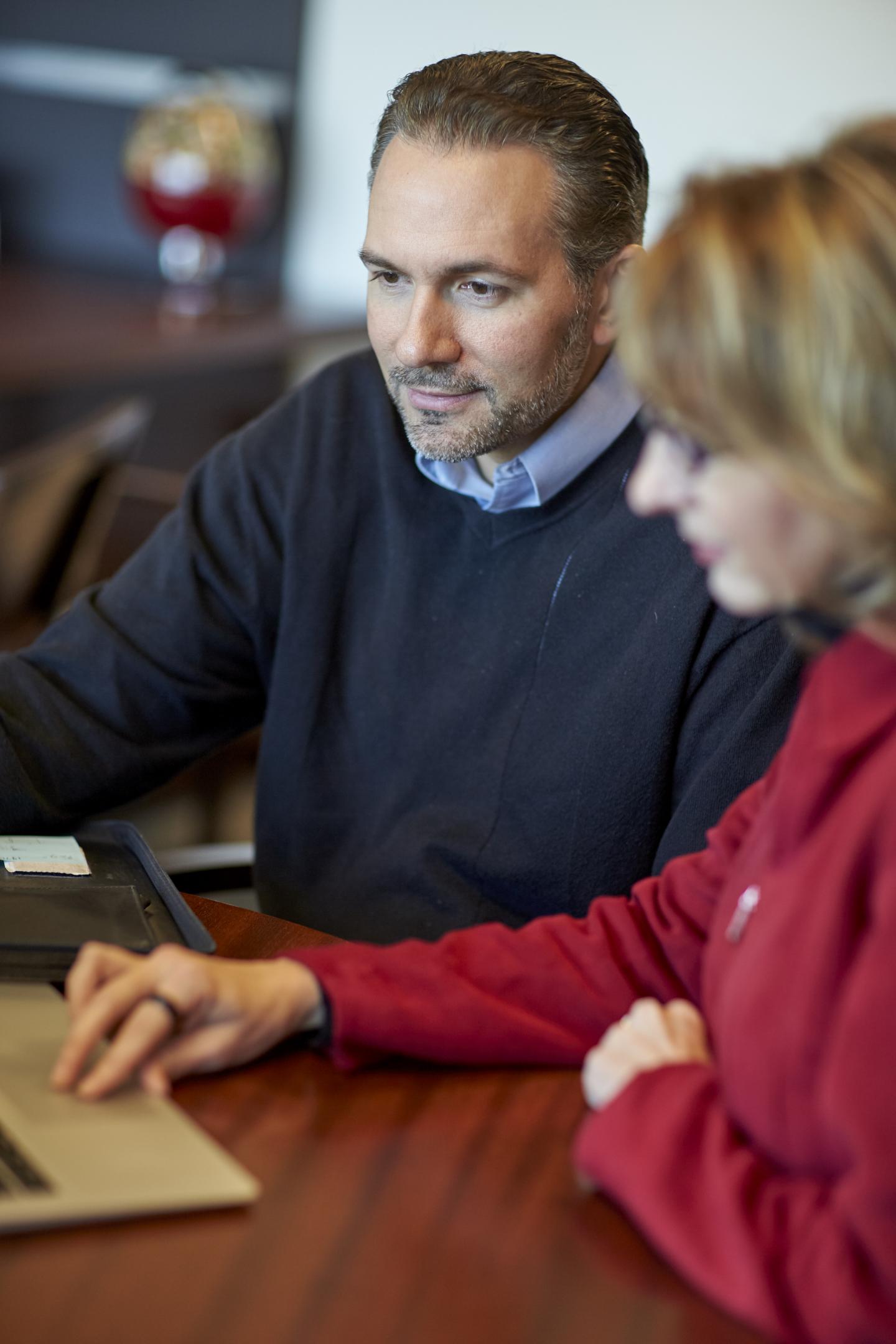 A researcher from the Center for BrainHealth at UT Dallas has been awarded a $2.7 million grant from the Department of Defense (DoD) under the Joint Warfighter Medical Research Program.
The grant, awarded to Dr. Daniel Krawczyk, deputy director of the Center for BrainHealth, will fund research, via a virtual technology platform, to improve cognitive and functional deficits for veterans who have experienced traumatic brain injuries (TBI).
The project is a follow-up effort from a Cognitive Rehabilitation for Traumatic Brain Injury Clinical Trial Award previously given by the DoD's Psychological Health and Traumatic Brain Injury Research Program. It was conducted under the strategic oversight of the DoD's Clinical and Rehabilitative Medicine and Military Operational Medicine Research programs.
"Those who experience a traumatic brain injury often struggle with working memory, planning and cognitive control, which impacts real-life functionality," said Krawczyk, associate professor of cognitive neuroscience and cognitive psychology and Debbie and Jim Francis Chair in the School of Behavioral and Brain Sciences. "Utilizing an innovative virtual-reality platform, we hope to improve cognitive difficulties in individuals with chronic TBI by training strategies to accomplish complex real-life tasks."
The study will include more than 100 veterans, regardless of service status, who have sustained traumatic brain injuries. The research team will collect structural and functional brain imaging, and neuropsychological evaluations from participants before and after training.
The team also will use Expedition, a virtual-reality platform developed by Virtual Heroes, a division of Applied Research Associates Inc., to establish training remotely over a four-week period. The real-life training scenarios include packing for a trip, planning and executing various modes of transportation, selecting and remembering locations as well as money and time management.
"The project represents a great opportunity to leverage the innovative work Virtual Heroes has done in serious gaming to address a critical need for this important and highly vulnerable population of veterans," said Greg Rule, professional engineer, project manager with Applied Research Associates. "The program must be tailored to the audience, entertaining enough to encourage them to use it, but capable of collecting the necessary data on cognitive performance of the users."
"The unique design and approach of Expedition may also provide for quantifiable performance data throughout the intervention itself, not just the traditional 'before' and 'after,'" Krawczyk said. "The possibility of getting a peek inside the historic 'black box' of traumatic brain injury research may assist in the development of more effective or customizable interventions and more sensitive evaluation methods."
Note: This work is supported by the U.S. Army Medical Research and Materiel Command under Contract No. W81XWH-16-1-0053. The views, opinions and/or findings contained in this news release are those of The University of Texas at Dallas and should not be construed as an official Department of the Army position, policy or decision unless so designated by other documentation.
###
---