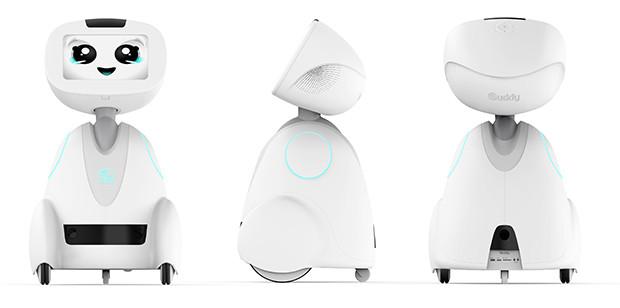 UTA has awarded four seed grants to interdisciplinary research projects that address growing problems such as loneliness among the elderly, the need for sustainable green education spaces, the health crisis among urban American Indians or the mechanisms behind heart failure among the elderly.
"All these awards represent important research innovations and could create a real impact in society," said Duane Dimos, UTA vice president for research. "By taking advantage of the multiple perspectives offered by interdisciplinary research, the winning teams have proposed new ways of attacking real world problems, demonstrating yet again the commitment of our faculty to the highest level of scholarship."
The winning proposals include:
Shakespeare and Robots: Examining the impact of a theater intervention on psychological well-being in older adults. Julienne Greer (College of Liberal Arts), Kris Doelling, Mike McNair and Jeongsik Shin (UTA Research Institute), Noelle Fields and Ling Xu (School of Social Work) will bring together Shakespeare's theater and social robotics with the goal of improving the psychological well-being of older adults, who often suffer higher levels of loneliness, anxiety and depression.
Taking the heart out of heart failure: Are we targeting the wrong organ? Michael Nelson, Mark Haykowsky and Paul Bhella (College of Nursing and Health Innovation), Hanli Liu and Fenghua Tian (College of Engineering) and Robert Gatchel (College of Science) will analyze the mechanisms of blood flow in the legs of patients with the heart failure categorized as HFpEF, who can find themselves too weak to manage dressing, vacuuming, walking to the mailbox, and other activities of daily life.
Collaboration between UTA and the Urban Inter-Tribal Center of Texas to assess the needs of the American Indian population in North Texas. Paul Conrad (College of Liberal Arts), Barbara Raudonis (College of Nursing & Health Innovation), Mario Scannapieco (School of Social Work) and Kelly Visnak (UTA Libraries) will create and conduct a needs assessment of the urban-based American Indian population of North Texas, where there is a virtual absence of scholarship on their medical, social and cultural situation, despite awareness of an urban Indian healthcare crisis.
GREEN STEAM: Using principles of design to power the development of outdoor educational spaces. David Sparks (College of Education), Amanda Alexander (College of Liberal Arts) and David Hopman (College of Architecture, Planning and Public Affairs) will provide teachers and schools with resources for incorporating elements of design into their green spaces to make them into a sustainable learning environment on their campus. The final objective is to create a network of schools that can help others set up sustainable green learning spaces like vegetable gardens, butterfly gardens, composting projects, tree planting, and other environmental-themed projects.
Jon Weidanz, associate vice president for research and manager of the program, underscored the role that these projects play in strengthening the University's focus on the themes of health and the human condition, sustainable urban communities, global environmental impact and data-driven discovery, all tenets of the Strategic Plan 2020: Bold Solutions | Global Impact.
"UTA is building multidisciplinary expertise around these four themes as they cover most of the pressing needs of our society," Weidanz said. "Multidisciplinary research also has a higher impact and makes us more competitive for externally funded grant opportunities."
The Interdisciplinary Research Awards provide $20,000 to help the research groups advance their efforts to the level where the team can compete for externally funded, competitive grants from the corporate world and agencies such as the National Science Foundation, the National Institutes of Health, NASA, the Department of Defense, and others.
Some of last year's inaugural Interdisciplinary Research Program winners have already disclosed inventions to the University's Office of Technology Management, which is evaluating them with respect to patentability and marketability. Other groups are in the process of publishing studies in reputable journals or developing papers for conferences, or have applied for additional funding opportunities.
"These grants have already helped raise the profile of the University as a leader in research and a fount of innovation and entrepreneurship," Weidanz concluded. "We are proud of our faculty's commitment to excellence in research."
###
About The University of Texas at Arlington
The University of Texas at Arlington is a Carnegie Research-1 "highest research activity" institution of about 55,000 students in campus-based and online degree programs and is the second-largest institution in The University of Texas System. U.S. News & World Report ranks UTA fifth in the nation for undergraduate diversity. The University is a Hispanic-Serving Institution and is ranked as the top four-year college in Texas for veterans on Military Times' 2016 Best for Vets list. Visit http://www.uta.edu to learn more, and find UTA rankings and recognition at http://www.uta.edu/uta/about/rankings.php.
For more on the Strategic Plan, see Strategic Plan 2020: Bold Solutions | Global Impact.
---