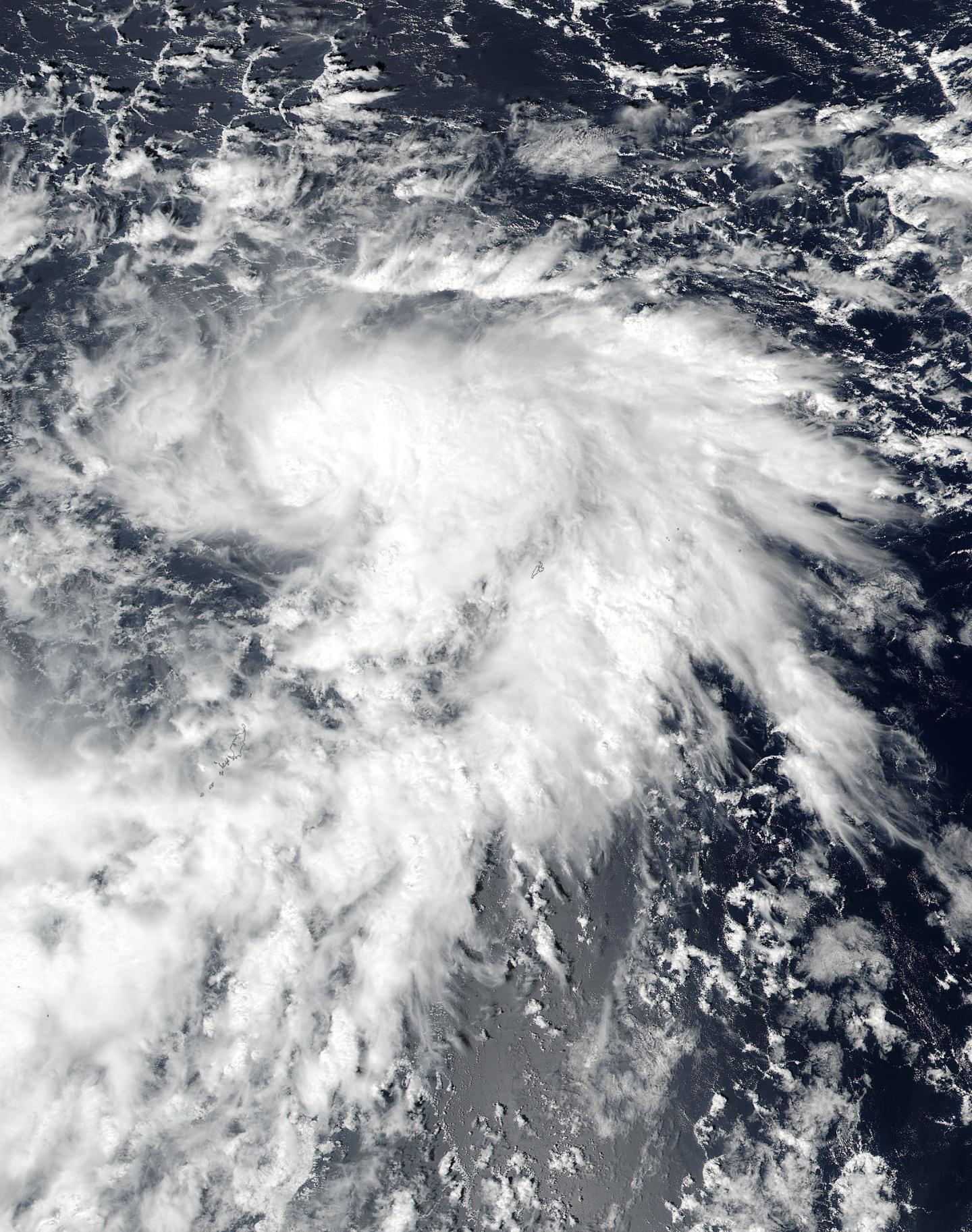 NASA-NOAA's Suomi NPP satellite provided a visible picture of newly formed Tropical Storm Lan in the Northwestern Pacific Ocean.
Tropical Storm Lan developed on Oct. 15 and has been moving to the west-northwest over open ocean.
On Oct. 16 at 12 a.m. EDT (0400 UTC) the VIIRS instrument aboard NASA-NOAA's Suomi NPP satellite provided a visible image of the storm. The image showed the bulk of clouds were on the eastern and southeastern sides of the storm indicating the storm was being affected by vertical wind shear.
At 11 a.m. EDT (1500 UTC) Tropical storm Lan was centered near 10.8 degrees north latitude and 133.1 degrees east longitude, about 214 nautical miles north-northwest of Koror, Palau. It was moving to the west 12 knots (13.8 mph/22.2 kph) and had maximum sustained winds near 35 knots (40 mph/62 kph).
The Joint Typhoon Warning Center noted that Lan is intensifying and is expected to become a typhoon over the open waters of the western Pacific.
###
---