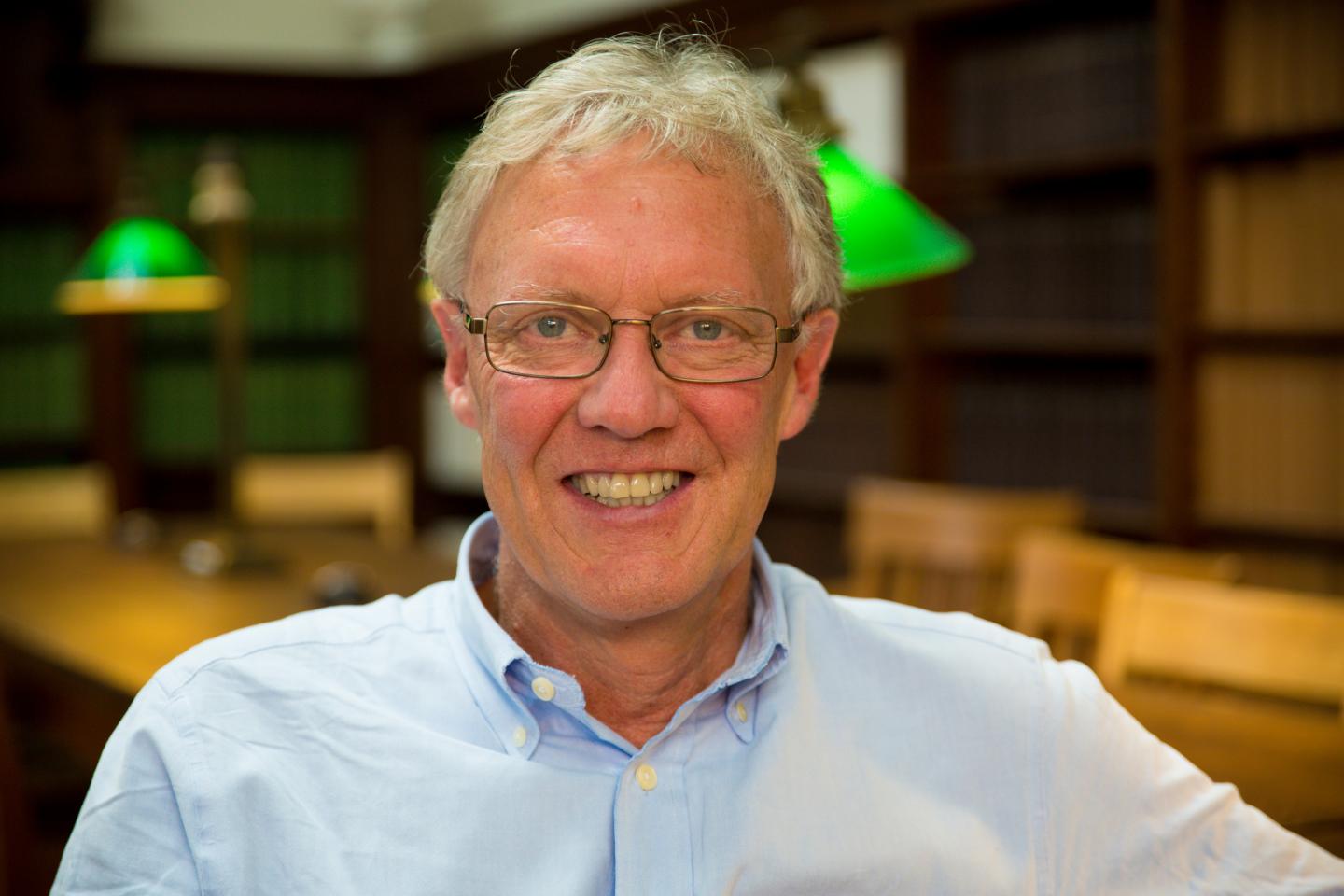 Neurobiologist Michael Meaney (McGill University and Douglas Mental Health University Institute), a senior fellow of the Canadian Institute for Advanced Research, has won a major award worth $1.16 million Canadian for his research on how early childhood experiences shape biological development.
Meaney has won the 2014 Klaus J. Jacobs Research Prize, awarded by the Zurich-based Jacobs Foundation, an international organization dedicated to promoting child and youth development. A jury of experts chose Meaney, citing his "pioneering, cutting edge research on the biological mechanisms for how parental behaviour affects offspring development." This marks the first time a Canadian has received the award.
Meaney, a researcher in CIFAR's program in Child & Brain Development for the past decade, wrote a seminal paper showing that nurturing affects gene expression in rats. When rat mothers failed to lick and groom their pups often enough, the pups showed higher hormonal and behavioural signs of stress than did pups with nurturing mothers. Meaney and his collaborators traced the higher stress levels to epigenetic changes affecting particular genes – essentially, he showed that certain genes had been switched off by the mother's neglect. Meaney later showed the same changes were detectable in people with a documented history of neglectful and abusive childhoods.
"These findings provide an understanding of how it is that the early social environment can persistently influence the function of the brain and the mental health of individuals over their lifespan," he says.
Meaney's findings suggest that children facing harsh early environments may carry the mark throughout their entire lives in the form of increased stress response and other problems. But it also raises the hope that interventions can reverse the process.
The award supports the winner's ongoing research, funds with which Meaney proposes to explore how his research could lead to psychosocial interventions and social policy measures for better child and youth development.
Meaney credits CIFAR with helping him extend his work in important ways.
"Where CIFAR was absolutely critical was in developing the sophistication with which we could translate work from rats to humans. Our ability to do that meaningfully was largely shaped through the discussions we had with colleagues on the CIFAR network. I've collaborated with a number of people in the network, and of course these collaborations have shaped our science."
The program in Child & Brain Development is an interdisciplinary group of experts that explores the core question of how social experiences and settings affect developmental biology and help set early trajectories of lifelong development and health. The Jacobs Foundation states that it values the application of science fostered through interdisciplinary collaboration.
Alan Bernstein, CIFAR's president and CEO, says this recognition is a testament to the calibre and creativity of Canadian research.
"Michael Meaney's research has opened up an entirely new way of thinking about how the early years of a child's life affects her ultimate cognitive development and, thereby, creates the potential to improve the lives of children everywhere. Dr. Meaney's groundbreaking research with colleagues from across Canada and the world in CIFAR's program in Child & Brain Development is a great example of what can be accomplished by supporting excellence in science."
###
The Jacobs Foundation was established by Klaus J. Jacobs and his family in 1989 in Zurich, Switzerland. In 2001, the founder surrendered his entire share of the Jacobs Holding AG to the Jacobs Foundation. The Foundation's endowment in 2013 totaled 4.5 billion Swiss Francs ($4.8 billion). The Jacobs Foundation's goal is to contribute to productive youth development by supporting research and intervention projects and through dialogue and network building. The Jacobs Foundation is one of the leading European foundations in the space of child and youth development. The Foundation's grant making totaled Swiss Francs 40.1M in 2013. Annual report 2013. About two-thirds of the grantmaking goes to scientific research in youth and child development.
CIFAR creates knowledge that will transform our world. The Institute brings together outstanding researchers to work in global networks that address some of the most important questions our world faces today. Our networks help support the growth of research leaders and are catalysts for change in business, government and society.
Established in 1982, CIFAR is a Canadian-based, global organization, comprised of nearly 350 fellows, scholars and advisors from more than 100 institutions in 16 countries. CIFAR partners with the Government of Canada, provincial governments, individuals, foundations, corporations and research institutions to extend our impact in the world.
---