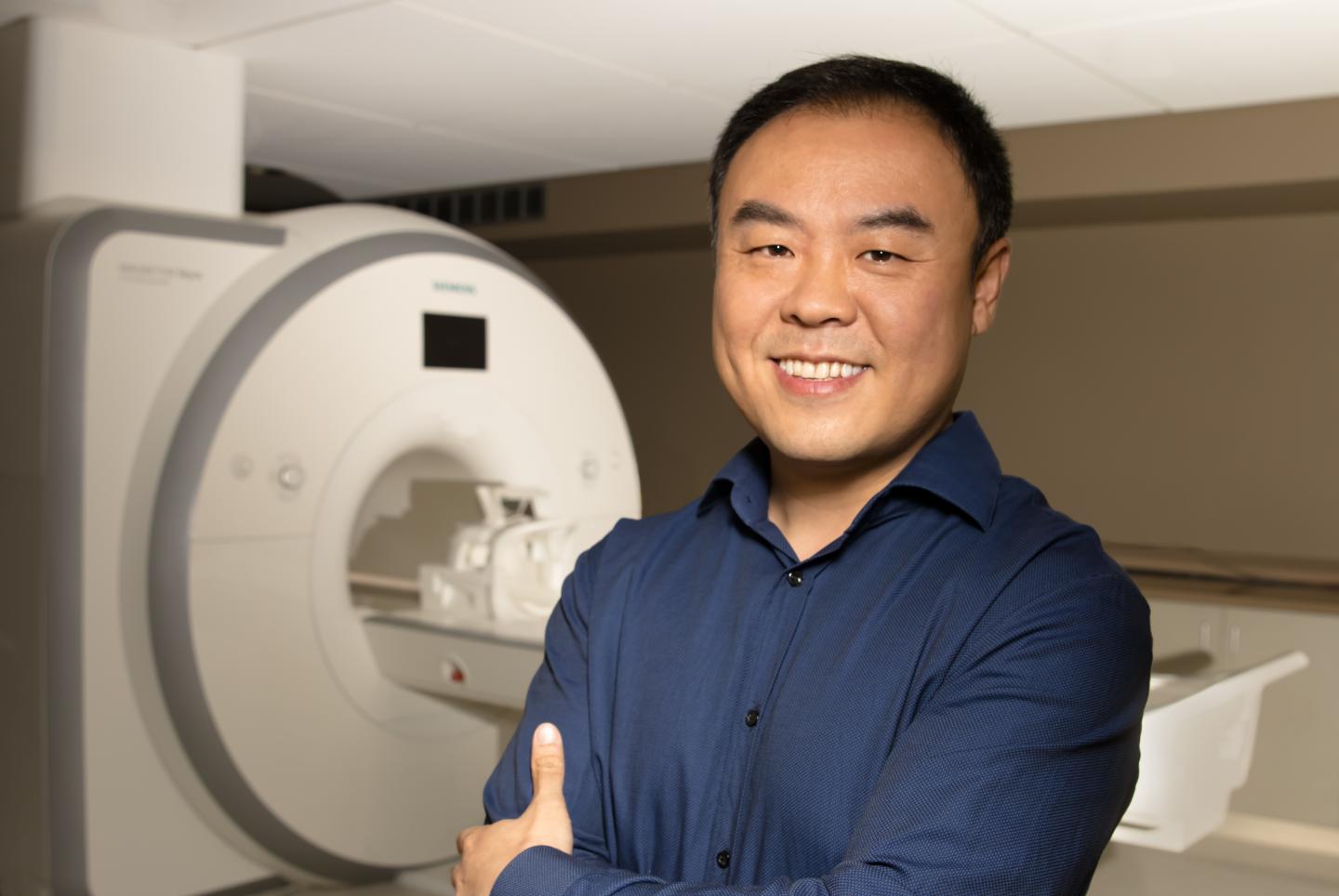 East Hanover, NJ. November 21, 2017. Bing Yao, PhD, has been awarded a $560,000 grant from the National Multiple Sclerosis Society to study the association between cognitive fatigue and brain iron concentration, as estimated by MRI susceptibility contrast imaging. Dr. Yao, a medical physicist, is the manager of the Rocco Ortenzio Neuroimaging Center at Kessler Foundation, which is dedicated solely to rehabilitation research. This grant funds the first study of its kind, "Investigating cognitive fatigue and brain iron deposition in basal ganglia in multiple sclerosis." The importance of this avenue of research was recognized by the Society's competitive review process.
Studies have shown that cognitive fatigue is due to a failure of the non-motor function of the basal ganglia, a group of subcortical nuclei in the deep brain. Although multiple sclerosis (MS) is generally considered a disease of the white matter, recent evidence suggests substantial involvement of gray matter in cognitive decline and disease progression. "Although we suspect that the basal ganglia are involved in cognitive fatigue, their role in MS has not yet been explored," explained Dr. Yao. "These structures are also associated with abnormal deposits of iron, which may correlate with the symptoms of fatigue. With this grant, we can explore that relationship," he said, "toward the goal of developing interventions that reduce these debilitating symptoms."
To conduct this line of research will require developing new techniques for imaging the basal ganglia, as well as for the analysis of iron concentrations in gray matter. "These methods will greatly contribute to the advancement of our knowledge of the mechanisms of cognitive fatigue in MS," he noted, "and will have the potential to advance the study of other neurological conditions."
Funded by National MS Society grant RG-1701-26930.
About Multiple Sclerosis
Multiple sclerosis is an unpredictable, often disabling disease of the central nervous system that disrupts the flow of information within the brain, and between the brain and body. Symptoms vary from person to person and range from numbness and tingling, to walking difficulties, fatigue, dizziness, pain, depression, blindness and paralysis. The progress, severity and specific symptoms of MS in any one person cannot yet be predicted, but advances in research and treatment are leading to better understanding and moving us closer to a world free of MS. Most people with MS are diagnosed between the ages of 20 and 50, with at least two to three times more women than men being diagnosed with the disease. MS affects more than 2.3 million worldwide.
About Kessler Foundation
Kessler Foundation, a major nonprofit organization in the field of disability, is a global leader in rehabilitation research that seeks to improve cognition, mobility, and long-term outcomes--including employment--for people with neurological disabilities caused by diseases and injuries of the brain and spinal cord. Kessler Foundation leads the nation in funding innovative programs that expand employment opportunities for people with disabilities. For more information on Kessler Foundation's research, visit KesslerFoundation.org.
Facebook | Facebook.com/KesslerFoundation
Twitter | Twitter.com/KesslerFdn
Instagram | Instagram.com/KesslerFdn
YouTube | Youtube.com/user/KesslerFoundation
iTunes & SoundCloud | Soundcloud.com/kesslerfoundation
Contacts:
Carolann Murphy, PA; 973-324-8382; CMurphy@KesslerFoundation.org
Laura Viglione, MS; 973-323-3675; LViglione@KesslerFoundation.org
###
---