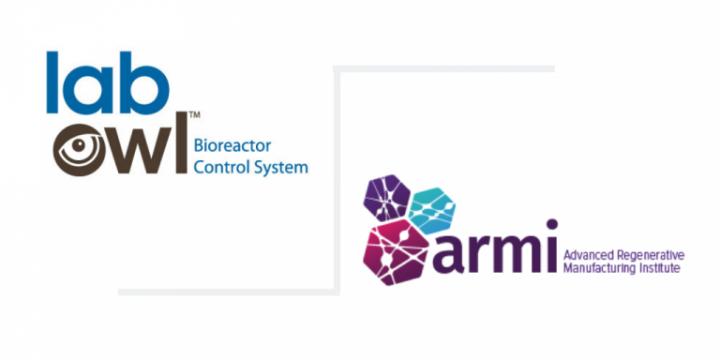 [March 11, 2019], [Neptune, NJ] - Lab Owl™, an Automated Control Concepts (ACC) company, is part of a new public-private Manufacturing USA initiative, the Advanced Regenerative Manufacturing Institute (ARMI). Headquartered in Manchester, New Hampshire, ARMI is the 12th Manufacturing USA Institute which will receive more than $300 million in public-private investment from leading manufacturers, universities, nonprofit organizations and the federal government to develop scalable manufacturing processes for engineered tissues and organs.
As a partner in ARMI, Lab Owl™ will collaborate with the over 100 member organizations to help advance the development of next-generation cell culture and fermentation applications. Lab Owl™ will apply their expertise in advanced automation and control systems to regenerative manufacturing, which currently uses very manual production processes, to improve the efficiency and scalability of manufacturing in this emerging field. Lab Owl™ brings a unique set of capabilities to make practical the large-scale manufacturing of engineered tissues and tissue-related technologies.
"We are eager to bring our expertise in creating process automation solutions for life science companies' development and manufacturing operations to the ARMI community," said Michael Blechman, CEO, Lab Owl & ACC, adding, "Given the early stage of the regenerative manufacturing and the tissue-engineering industry, the flexible and scalable bioreactor controls and automation systems that Lab Owl delivers is a great match for the innovative, startup companies and programs that will be working to advance many new technologies under this initiative."
As part of continuing efforts to help revitalize American manufacturing and incentivize companies to invest in new technology development in the United States, ARMI will lead the BioFabUSA program on behalf of the Department of Defense. ARMI will work to integrate and organize the fragmented collection of industry practices and domestic capabilities in tissue Biofabrication technology to better position the US relative to global competition. ARMI will also focus on accelerating regenerative tissue research and creating state-of-the-art manufacturing innovations in biomaterial and cell processing for critical Department of Defense and civilian needs.
"We need to develop 21st century tools for engineered tissue manufacturing that will allow these innovations to be widely available - similar to how a 15th century tool (the printing press) allowed knowledge to spread widely during the Renaissance," said inventor Dean Kamen, Chairman of ARMI.
Under the umbrella of Manufacturing USA, a public-private network that invests in the development of world-leading manufacturing technologies, approximately $80 million from the federal government will be combined with more than $300 million in cost share to support the development of tissue and organ manufacturing capabilities.
ARMI's efforts are supported by industrial, government and nonprofit partners. The ARMI partnership continues to grow and welcomes Lab Owl™ as one of its newest members.
###
About Lab Owl™
Lab Owl™, an ACC company, delivers flexible and fully integrated bioreactor control systems for cell culture and fermentation applications. Available in a variety of form factors, Lab Owl™ features an easy-to-use interface that has been leveraged in applications ranging from benchtop bioreactors in development labs through pilot plants and manufacturing. For more information, visit http://www.LabOwl.com
About ACC
Established in 1983, Automated Control Concepts, Inc. (ACC) is an independent systems integrator delivering automation and manufacturing intelligence solutions to the industrial market. ACC helps businesses improve the efficiency, quality and compliance of their manufacturing operations through the strategic use of technology and standards (such as S88 and S95). Services include initial requirements definition and system design through the implementation and commissioning of plant-wide automation and information systems. ACC delivers solutions to a wide variety of industries, including Life Sciences, Consumer Goods, Food and Beverage, and Infrastructure. Typical solutions include PLC/SCADA applications, Batch and Recipe Management, Track & Trace, Plant Performance, and Control-to-Enterprise integration. ACC has offices in Neptune, New Jersey, and Rockville, Maryland. For more information, visit http://www.automated-control.com.
About ARMI
The Advanced Regenerative Manufacturing Institute (ARMI), headquartered in Manchester, NH, is the 12th Manufacturing USA Institute. It brings together a consortium of nearly 100 partners from across industry, government, academia and the non-profit sector to develop next-generation manufacturing processes and technologies for cells, tissues and organs. ARMI will work to organize the current fragmented domestic capabilities in tissue Biofabrication technology to better position the U.S. relative to global competition. For more information on ARMI, visit http://www.ARMIUSA.org.
---