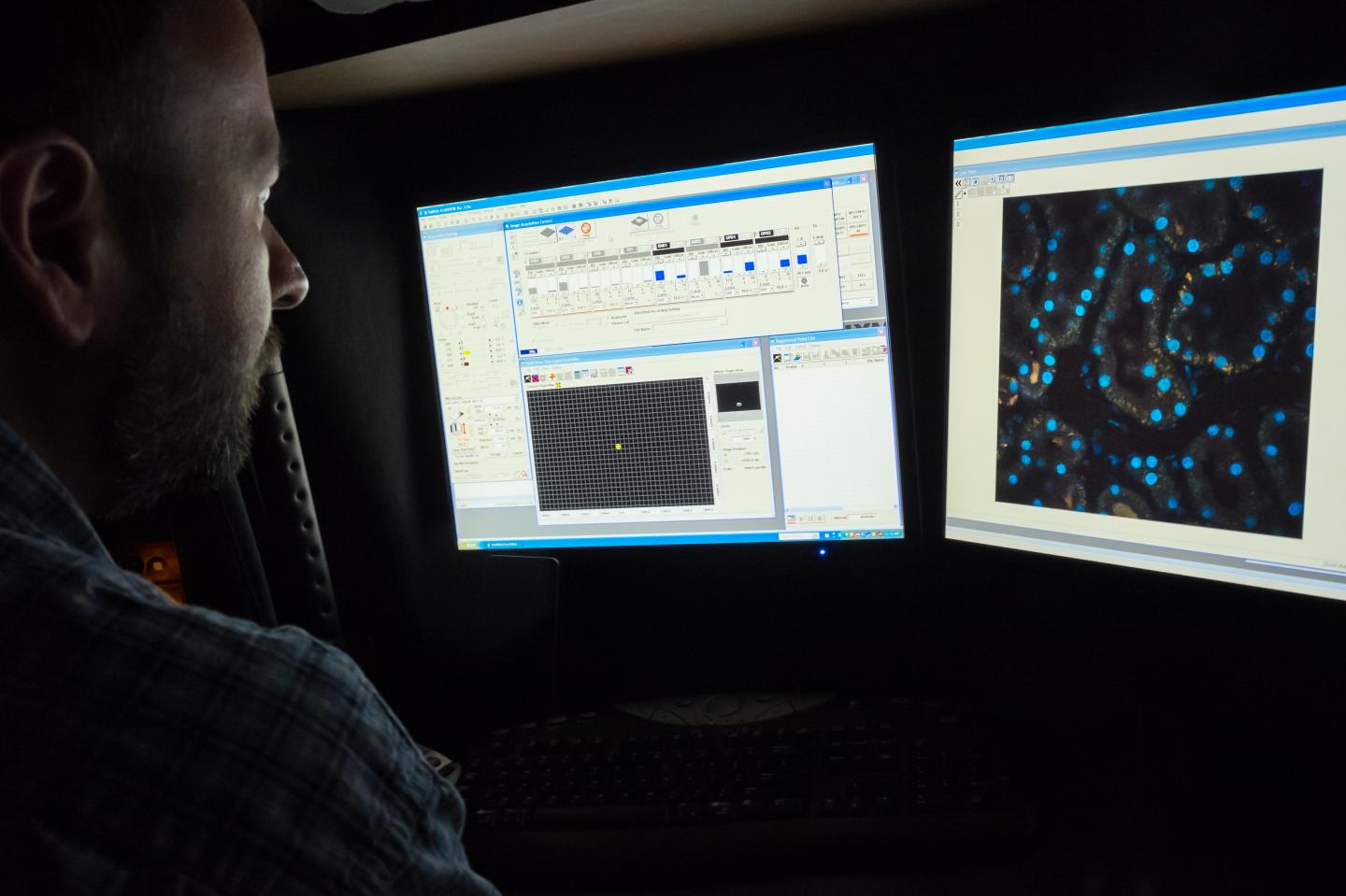 INDIANAPOLIS--Indiana University School of Medicine announced today a strategic research agreement with Eli Lilly and Company designed to ultimately benefit people suffering from a variety of autoimmune diseases.
The five-year, $5 million deal will span multiple projects and teams. The purpose of the agreement is to gain an understanding of the molecular and cellular changes which occur in patients after administration of some of Lilly's currently marketed autoimmune therapies that are also being developed for the potential of new autoimmune diseases, including inflammatory bowel disease and psoriasis.
Under the terms of the agreement, Lilly will provide de-identified patient sample data from autoimmune clinical studies including biomarker, drug concentration and transcriptome (RNA and DNA changes that occur within the body) data. IU School of Medicine will then analyze the samples, utilizing its informatics, statistics, and clinical pharmacology capabilities, to understand how different immune therapies affect people with autoimmune diseases, how these changes occur, and how what is learned can be applied to developing new therapies.
"It's an exciting day for Indiana, as these leading Hoosier organizations in the life sciences come together using some of our key precision health tools, to join forces in the fight against autoimmune diseases, illnesses that are continuing to grow in prevalence, said Jay L. Hess, MD, PhD, MHSA, dean of IU School of Medicine.
Lilly and IU School of Medicine will also utilize the Indiana Clinical and Translational Sciences Institute (CTSI), which provides research support and infrastructure to researchers across the state.
"It makes sense for us to collaborate with IU School of Medicine and the Indiana Clinical and Translational Sciences Institute, located in our own backyard," said Patrik Jonsson, senior vice president and president of Lilly Bio-Medicines. "IU has a positive reputation for analytics and informatics that we hope will benefit our autoimmune pipeline for the patients it serves."
A joint steering committee made up of leadership from IU School of Medicine, the Indiana Clinical and Translational Sciences Institute and Lilly will review and approve projects on a case by case basis, with the first to begin this month. Findings from the research agreement are expected to be published in peer-reviewed scientific journals.
The work with Lilly will aid IU School of Medicine's expertise in trying to solve the complex diseases of the IU Grand Challenge Precision Health initiative and add to the translational research strengths of the Indiana Clinical and Translational Sciences Institute. "While this current agreement spans immunology, if we show we can deliver the goals of this agreement on time, there is an opportunity for expansion in the coming years," said Andrew Dahlem, PhD, chief of the division of clinical pharmacology at IU School of Medicine.
###
---