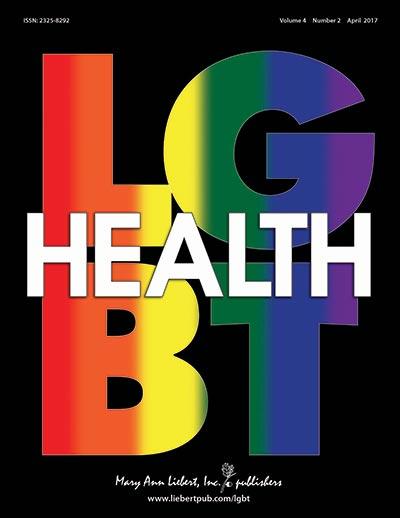 New Rochelle, NY, April 3, 2017 -- A new study demonstrates that gender dysphoria in individuals with coexisting psychotic disorders can be adequately diagnosed and safely treated with gender affirming psychological, endocrine, and surgical therapies. The study is published in LGBT Health, a peer-reviewed journal from Mary Ann Liebert, Inc., publishers. The article is available free on the LGBT Health website until May 3, 2017.
In this novel and important report, Julia Meijer, MD, PhD, Guus Eeckhout, MD, Roy van Vlerken, MD, and Annelou de Vries, MD, PhD, VU University Medical Center, Amsterdam, The Netherlands, describe a small series of case studies involving transgender men and women ages 29-57 years diagnosed with gender dysphoria and schizophrenia-related disorders who underwent gender affirmative treatment with a minimum follow-up of 3 years.
In the article entitled "Gender Dysphoria and Co-Existing Psychosis: Review and Four Case Examples of Successful Gender Affirmative Treatment," the researchers explore the challenges in diagnosis and treatment of this patient population and offer recommendations for overcoming them. They discuss complicating factors, such as when the overt expression of gender dysphoria follows the onset of psychotic symptoms.
"Gender dysphoria in the context of a coexisting psychotic disorder can be mistaken for a gender-themed delusion; however, Dr. Meijer and colleagues show that it can be accurately differentiated from psychosis and safely treated with adherence to and satisfaction with gender affirming therapies," says LGBT Health Editor-in-Chief William Byne, MD, PhD, Icahn School of Medicine at Mount Sinai, New York, NY.
###
About the Journal
LGBT Health, published bimonthly online with open access options and in print, brings together the LGBT research, health care, and advocacy communities to address current challenges and improve the health, well-being, and clinical outcomes of LGBT persons. Spanning a broad array of disciplines, the Journal publishes original research, review articles, clinical reports, case studies, legal and policy perspectives, and much more. Complete tables of content and a sample issue may be viewed on the LGBT Health website.
About the Publisher
Mary Ann Liebert, Inc., publishers is a privately held, fully integrated media company known for establishing authoritative medical and biomedical peer-reviewed journals, including Transgender Health, AIDS Patient Care and STDs, AIDS Research and Human Retroviruses, Journal of Women's Health, and Population Health Management. Its biotechnology trade magazine, GEN (Genetic Engineering & Biotechnology News), was the first in its field and is today the industry's most widely read publication worldwide. A complete list of the firm's more than 80 journals, newsmagazines, and books is available on the Mary Ann Liebert, Inc., publishers website.
Mary Ann Liebert, Inc. 140 Huguenot St., New Rochelle, NY 10801-5215 http://www.liebertpub.com Phone: 914-740-2100 (800) M-LIEBERT Fax: (914) 740-2101
---