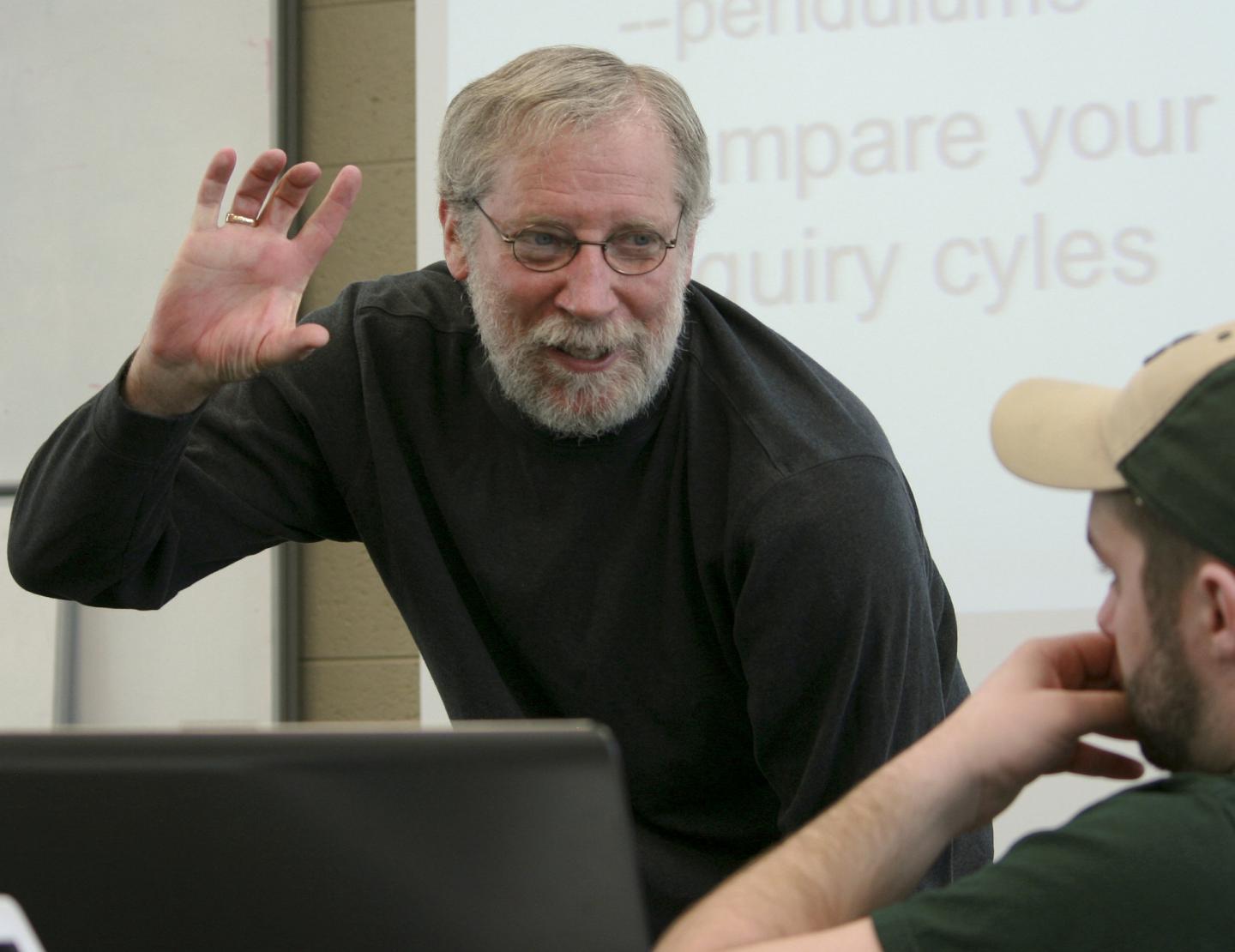 EAST LANSING, Mich. --- A Michigan State University professor created a successful model for teaching middle- and high-school students about carbon cycling, the primary driver of climate change. Now, Charles W. "Andy" Anderson and partners are using a nearly $7 million grant from the National Science Foundation to help America's teachers put the program into action.
The program will be available free to teachers online. Anderson will lead a team of educators across the nation in developing ways to best teach it - and to gain buy-in from local school administrators.
The stakes are high. School districts are looking for resources to help students tackle the Next Generation Science Standards, a set of voluntary science guidelines created in collaboration with 26 states. Anderson said most science instructors aren't prepared to teach the standards, which emphasize core scientific practices and concepts and how they connect to the real world.
"We will not be able to reach these ambitious new standards unless teachers significantly change and improve the strategies they are using," said Anderson, primary investigator on the project. "And that's not possible unless they get extensive professional support."
Developed over 10 years, Anderson's model covers many of the new science standards. Called Carbon: Transformations in Matter and Energy, or Carbon TIME, the model includes six units through which students learn about the processes, both large-scale and microscopic, that transform carbon in the environment. These include photosynthesis, cellular respiration and human actions causing carbon dioxide to build up in the atmosphere, especially combustion of fossil fuels.
More than 125 teachers have field-tested the program. Results from pre- and post-tests show that after three units of Carbon TIME, middle- and high-school students show higher gains than students who didn't participate in the program, including college students.
With the $6.9 million grant, which lasts five years, MSU and partners will:
Develop online courses to help middle- and high-school science teachers learn core practices.
Set up networks of teachers in Michigan, Washington and Colorado to explore the best approaches for wide-scale implementation.
Improve and expand on the existing Carbon TIME teaching tools.
MSU will work with local education organizations, which will help recruit at least 144 teachers to test Carbon TIME in their classrooms (reaching more than 7,200 students) and support these teachers in professional learning communities. The partners also will play a key role in developing supportive networks that link across educational systems and include local district and school administrators.
MSU's partners include Seattle Public Schools; an educational service district in Washington state; the Kellogg Biological Station K-12 Partnership, which serves 12 rural school districts in Southwest Michigan; and the Michigan Education Association. Individual teachers who elect to use Carbon TIME may also be included in the research. BSCS (Biological Sciences Curriculum Study), a well-known source of science curriculum materials, will make Carbon TIME available to educators online.
Also working on the project: Thomas Getty, chair of the Department of Zoology at MSU; Ken Frank, professor in MSU's College of Education; Daniel J. Gallagher of Seattle Public Schools; and Samuel A. Spiegel of the Colorado School of Mines.
###
---