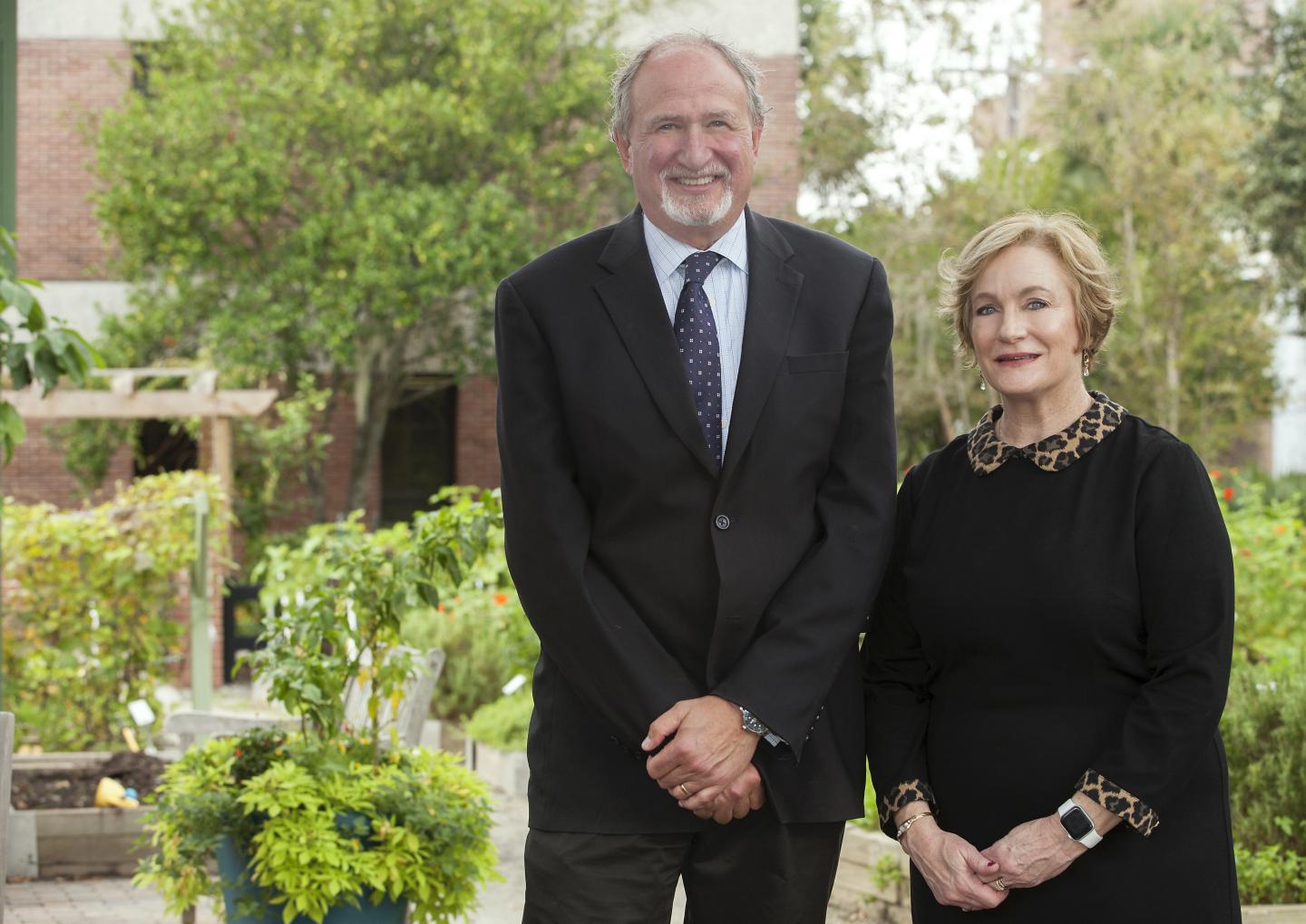 Speeding the translation of discovery in the laboratory to the clinic and the community is the goal of the more than 60 Clinical & Translational Science Awards Program (CTSA) hubs funded by the National Institutes of Health (NIH) National Center for Advancing Translational Sciences (NCATS). Collectively, they strive to remove the barriers and inefficiencies that slow translation.
But how does each hub know its efforts are working and measure the overall impact of its program? How does it compare its efforts to those of other hubs? How does it find out about needed resources or services that have already been created by other hubs?
To help to answer these questions, a prototype of a cloud-based informatics and resource-discovery tool will be built over the next year by a team at the South Carolina Clinical & Translational Research (SCTR) Institute, with funding from an NCATS administrative supplement. SCTR is a CTSA hub housed at the Medical University of South Carolina. Vice president for research and SCTR director Kathleen Brady, M.D., Ph.D., is the principal investigator for the project.
The team will adapt SCTR-created SPARCRequest (SPARC), an electronic storefront of research resources that provides a one-stop shop for investigators planning a trial, into a hybrid cloud version (e-SPARC) of the tool. Originally created for use at MUSC, SPARC was released as open source in 2014 to encourage adoption and contributions by more CTSA hubs. To date, 12 CTSA and NIH-funded translational research hubs comprising 27 institutions have adopted SPARC.
The project is directed by MUSC chief research information officer and SCTR associate principal investigator and informatics director Leslie Lenert, M.D. Other participants include SCTR primary administrator Royce Sampson, R.N.; SCTR informatics codirector Jihad Obeid, M.D.; and SCTR evaluation director Jillian Harvey, Ph.D. SCTR senior systems analyst Wenjun He, Ph.D. and SCTR informatics software architect Andrew Cates lead the implementation team. Kyle Hutson and Leila Forney, DNP, R.N., will coordinate implementation with collaborating sites and SPARC open-source efforts.
Three of SPARC's open-source partners are collaborators on the e-SPARC project. They are Case Western Reserve University Clinical and Translational Science Collaborative, the University of Iowa National Center for Data to Health core, and the Louisiana Clinical and Translational Science Center, which is funded by the Institutional Development Award Program for Clinical & Translational Research (IDeA-CTR). The project relies on the organizational structure developed for the open-source initiative, which is outlined in a recent article published in the Journal of Clinical and Translational Science.
"The engagement by our open-source partners has been invaluable in developing SPARC, ensuring that it supports CTSA and other NIH-funded hubs with diverse organizational structures," said Sampson, one of the creators of SPARC. "That continued engagement will be invaluable as we develop e-SPARC to 'turn the curve' on cross-CTSA collaborations."
The rapid adoption of SPARC suggests that it has the potential to serve the CTSA Consortium. However, not all hubs have the technical bandwidth to implement and maintain their own copy of SPARC. Creating a cloud-based version of the tool could help remove these barriers.
The e-SPARC prototype will use a software-as-a-service hybrid cloud solution. This solution will enable privacy protection of each hub's data, while enabling NCATS to access cross-hub aggregate data to gain insight into the impact of the CTSA program as a whole. The e-SPARC team will build prototypes of dashboards so each hub can review its performance.
"Our goal is to create the first truly cross-CTSA cloud application that provides a win-win-win scenario: reducing the costs of CTSA systems, helping hubs drive efficiency efforts and supporting NCATS monitoring and improvements to the CTSA program as whole," said Lenert.
The release of e-SPARC will also help Investigators to find CTSA hub collaborators for multisite trials and new resources and services developed elsewhere in the CTSA consortium that could at once help them meet their goals and prevent duplication of efforts. As new services come online, they would be made discoverable to all hubs immediately.
If the prototypes prove promising, e-SPARC could become an invaluable metrics-tracking and collaborator- and resource-discovery tool for the CTSA community.
###
About the Medical University of South Carolina
Founded in 1824 in Charleston, the Medical University of South Carolina (MUSC) is the oldest medical school in the South, as well as the state's only integrated, academic health sciences center with a unique charge to serve the state through education, research and patient care. Each year, MUSC educates and trains more than 3,000 students and 700 residents in six colleges: Dental Medicine, Graduate Studies, Health Professions, Medicine, Nursing and Pharmacy. The state's leader in obtaining biomedical research funds, in fiscal year 2018, MUSC set a new high, bringing in more than $276.5 million. For information on academic programs, visit http://musc.edu.
As the clinical health system of the Medical University of South Carolina, MUSC Health is dedicated to delivering the highest quality patient care available, while training generations of competent, compassionate health care providers to serve the people of South Carolina and beyond. Comprising some 1,600 beds, more than 100 outreach sites, the MUSC College of Medicine, the physicians' practice plan, and nearly 275 telehealth locations, MUSC Health owns and operates eight hospitals situated in Charleston, Chester, Florence, Lancaster and Marion counties. In 2019, for the fifth consecutive year, U.S. News & World Report named MUSC Health the number one hospital in South Carolina. To learn more about clinical patient services, visit http://muschealth.org.
MUSC and its affiliates have collective annual budgets of $3 billion. The more than 17,000 MUSC team members include world-class faculty, physicians, specialty providers and scientists who deliver groundbreaking education, research, technology and patient care.
About SCTR Institute
The South Carolina Clinical & Translational Research (SCTR) Institute is the catalyst for changing the culture of biomedical research, facilitating sharing of resources and expertise, and streamlining research-related processes to bring about large-scale, change in the clinical and translational research efforts in South Carolina. Our vision is to improve health outcomes and quality of life for the population through discoveries translated into evidence-based practice.
About the Clinical & Translational Science Awards Program
The Clinical & Translational Science Awards Program (CTSA) supports an innovative national network of medical research institutions -- called "hubs" -- that work together to improve the translational research process to get more treatments to more patients more quickly.
---