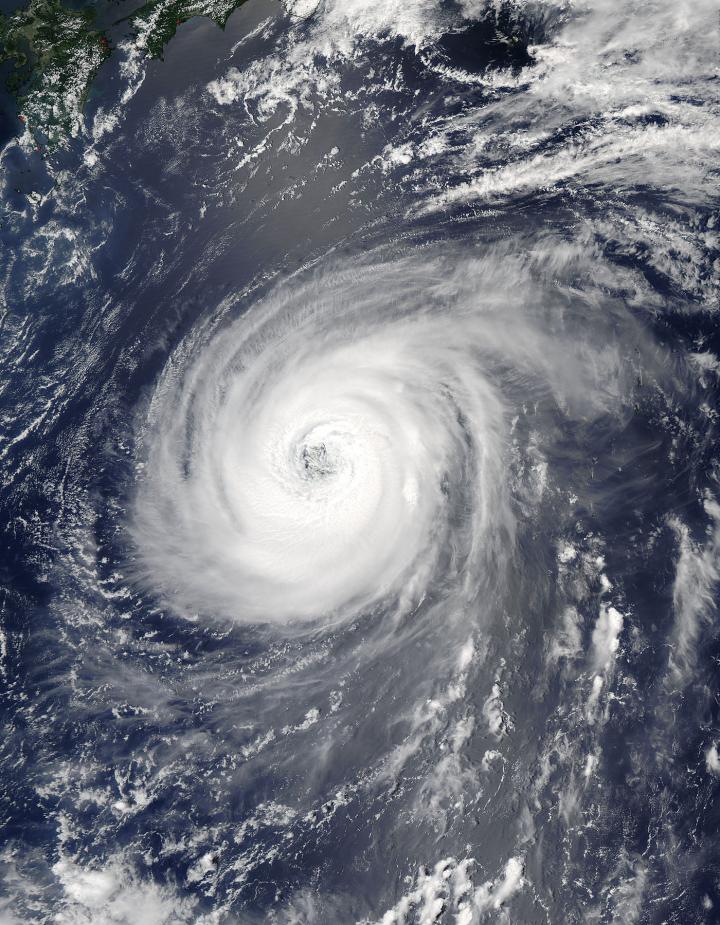 NASA's Aqua satellite is keeping track of Typhoon Noru as it continues its slow trek through the Northwestern Pacific Ocean.
On August 2, 2017 at 12:05 a.m. EDT (0405 UTC) the Moderate Resolution Imaging Spectroradiometer or MODIS instrument that flies aboard NASA's Aqua satellite captured a visible image of Typhoon Noru. The MODIS image shows a symmetric band of thunderstorms completely surrounding a well-defined eye feature.
Noru has been around for 13 days since it formed on July 21 about 230 miles nautical miles north-northeast of Minami Tori Shima. The storm moved to the southwest and once it moved southeast of Iwo To Island, Noru then turned to the northwest and is now west of the island.
On August 2 at 5 a.m. EDT (0900 UTC), Typhoon Noru's maximum sustained winds were near 100 knots. It was located near 25.9 degrees north latitude and 135.9 degrees east longitude, about 300 nautical miles west-northwest of Iwo To. Noru is moving to the northwest at 6 knots.
The Joint Typhoon Warning Center expects the storm's intensity to fluctuate over the next 4 days, as it approaches southwestern Japan.
###
---