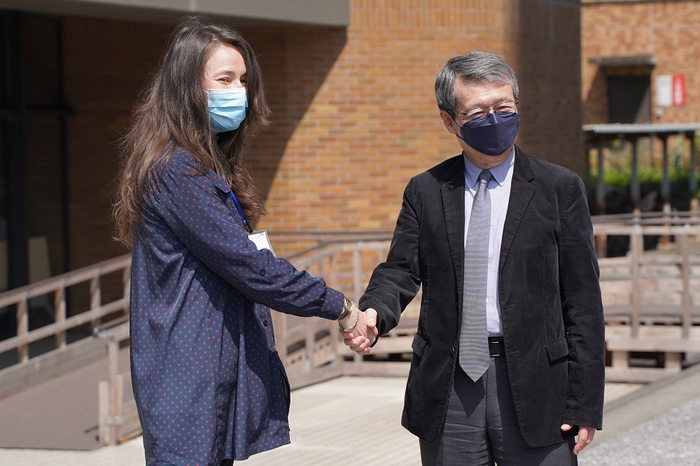 The University of Tokyo is pleased to announce that the first two researchers have been accepted through a special temporary program for students and scholars who are unable to secure a safe place to study or research due to the armed invasion of Ukraine by Russia.
Both researchers are Ukrainian nationals who have been accepted at the university's Tokyo College. One of them, Iryna Petrychenko, joined as a visiting researcher on April 15.
The University of Tokyo started the special program on March 30 after examining what it can do as a university that serves the global public. Since making the announcement, the university has received inquiries from many students and researchers, and has carefully considered and examined whether it can provide a program that suits their needs according to their specialty.
"My life was turned upside down. I am deeply grateful to the University of Tokyo for warmly reaching out to the Ukrainian researchers," said Petrychenko, who has taught Japanese for over 10 years at Kyiv National Linguistic University, and is working on her doctoral dissertation at her home institution's Department of Oriental Studies.
Tokyo College has pledged it will do everything it can to support the Ukrainian scholar so that she can settle in and resume her research as soon as possible.
The University of Tokyo says it will continue to accept students and researchers based on whether it can provide an appropriate education and research environment that suits their specialty and requirements.
Related links:
Emergency Relief Program for Scholars and Students at Risk Following the Invasion of Ukraine by Russia
https://www.u-tokyo.ac.jp/focus/en/articles/z1311_00081.html
Emergency Relief Fund for Scholars and Students at Risk
https://utf.u-tokyo.ac.jp/project/pjt144/English
---