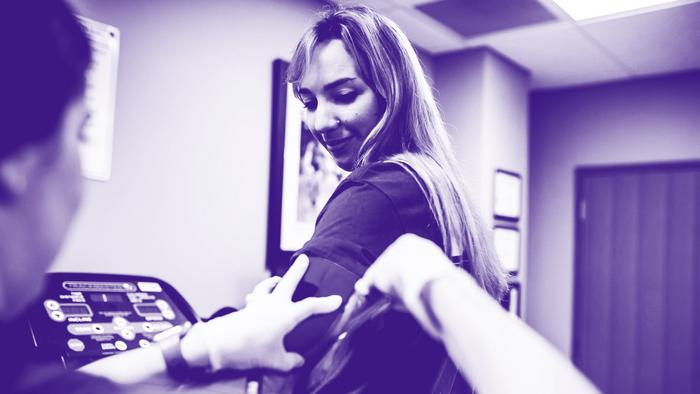 Studies have shown that intermittent fasting can help people lose weight and may be easier to follow than counting calories to lose weight, such as traditional calorie restriction. Exciting new research in animals suggests that intermittent fasting slows aging and helps animals live longer.
Researchers at the Pennington Biomedical Research Center and the University of Alabama at Birmingham are conducting a study to see if eating for 8 hours and fasting for 16 each day can slow the aging process in people and are looking for healthy adults aged 25-49 to participate.
In this study, called DiAL-Health, researchers will determine if intermittent fasting or weight loss from calorie restriction can slow aging and improve health in people who are healthy weight and somewhat overweight. Moreover, the study will help determine if either eating plan can improve "healthspan" – the length of your life that you are free of diseases like diabetes or high blood pressure.
The study is being led by Dr. Corby Martin, Professor and Director of the Ingestive Behavior, Weight Management and Health Promotion Laboratory at Pennington Biomedical; Dr. Leanne Redman, Professor and Director of Pennington Biomedical's Reproductive Endocrinology and Women's Health Laboratory; and Dr. Courtney Peterson from the University of Alabama at Birmingham.
"We have known for almost a hundred years that eating less extends an animal's healthspan and lifespan," Martin said. "Although eating less also slows aging in humans, it can be difficult to follow. Recently, however, studies have shown that intermittent fasting affects aging in a similar way in animals. Since intermittent fasting may be easier to follow than calorie counting, we are excited to see if intermittent fasting may be an easier way to become healthy and slow the aging process."
Dr. Redman said that this study is particularly innovative as "it will use newly developed smartphone apps to help people stick with the program with minimal support from health coaches."
In addition to affecting health and possibly longevity, both diets also promote weight loss, which can help address the nation's obesity epidemic.
This clinical trial is currently open to join and is recruiting in both Baton Rouge and Birmingham, Ala. To qualify for the study, participants should have a body mass index between 22-30; and not smoke, vape or use tobacco products currently or within the last 6 months.
Inclusion of people who are healthy weight or somewhat overweight is unique and offers a rare opportunity for healthy individuals to participate in biomedical research. Participants will be compensated up to $2,500 for the completion of the study.
People interested in participating in the Baton Rouge trial should call 225-763-3000, email clinicaltrials@pbrc.edu, or visit www.pbrc.edu/DialHealth. People interested in participating in the trial in Birmingham should apply here.
"Obesity is one of the most prevalent and deadly diseases nationally," said Dr. John Kirwan, Executive Director of Pennington Biomedical Research Center. "This study is an important contribution to our understanding of how intermittent fasting can help individuals to lose or maintain weight."
This study is supported by a grant from the National institutes of Health.
The content is solely the responsibility of the authors and does not necessarily represent the official views of the sponsors.
About the Pennington Biomedical Research Center
The Pennington Biomedical Research Center is at the forefront of medical discovery as it relates to understanding the triggers of obesity, diabetes, cardiovascular disease, cancer and dementia. The Center architected the national "Obecity, USA" awareness and advocacy campaign to help solve the obesity epidemic by 2040. The Center conducts basic, clinical, and population research, and is affiliated with LSU.
The research enterprise at Pennington Biomedical includes over 480 employees within a network of 40 clinics and research laboratories, and 13 highly specialized core service facilities. Its scientists and physician/scientists are supported by research trainees, lab technicians, nurses, dietitians, and other support personnel. Pennington Biomedical a state-of-the-art research facility on a 222-acre campus in Baton Rouge.
For more information, see www.pbrc.edu.
---
Subject of Research
People