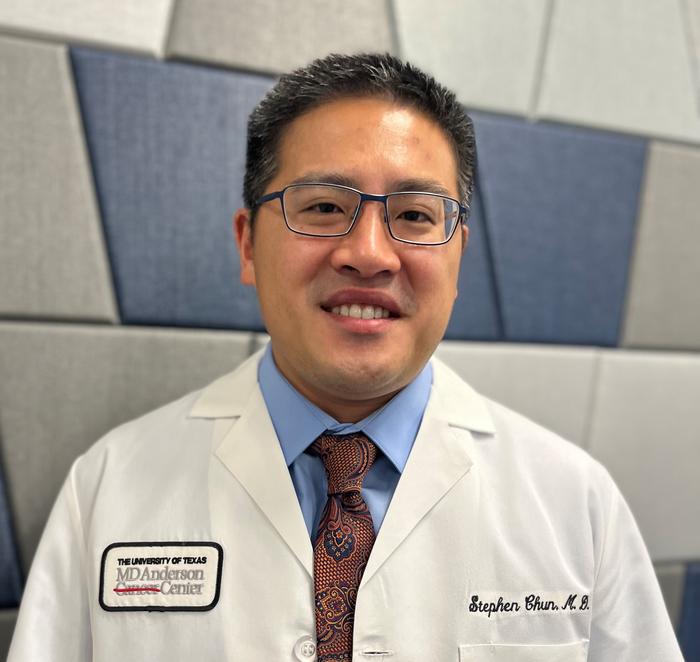 [Singapore, 10:05 a.m. SGT--September 12, 2023] - Intensity-modulated radiation therapy, or IMRT, should be utilized for locally advanced NSCLC to reduce the risk of severe pulmonary toxicity and radiation exposure to the heart, according to research presented today at the International Association for the Study of Lung Cancer 2023 World Conference on Lung Cancer in Singapore.
Dr. Stephen Chun, MD Anderson in Houston, Texas, presented a comprehensive analysis of the phase III trial NRG Oncology-RTOG 0617, comparing intensity-modulated radiation therapy (IMRT) with 3D-conformal radiotherapy (3D-CRT) for long-term outcomes in NSCLC patients.
Concurrent photon-based chemoradiation is an established standard of care for unresectable locally advanced non-small cell lung cancer (NSCLC), However, the choice between IMRT and 3D-CRT has remained contentious due to limited prospective data. As IMRT is more labor-intensive and costlier than 3D-CRT, it is important to justify IMRT utilization based on long-term prospective outcomes.
The secondary analysis of NRG Oncology-RTOG 0617, spanning a median follow-up of 5.2 years, involved 482 patients with locally advanced NSCLC. Among them, 47% received IMRT and 53% received 3D-CRT. The study examined a range of parameters including 5-year overall survival (OS), progression-free survival (PFS), time to local failure (LF), distant metastasis-free survival (DMFS), adverse events, and the development of second malignancies.
Dr. Chun's findings revealed that both IMRT and 3D-CRT groups exhibited similar OS, PFS, time to LF, and DMFS rates at the 5-year mark. Notably, IMRT was associated with a more than two-fold reduction in severe pneumonitis (3.5% vs. 8.2%) compared to 3D-CRT, demonstrating a clear advantage in reducing pulmonary toxicity.
Further analysis indicated a continuous association between heart V20-60Gy and survival, with heart V40Gy < 20% linked to significantly improved survival rates. Multivariable analysis underscored the significance of heart V40Gy ≥ 20% in predicting worse survival. In contrast, lung V5Gy did not significantly impact survival. Rates of second malignancy development were similar between IMRT and 3D-CRT groups.
Dr. Chun concluded that IMRT should be the preferred choice for locally-advanced NSCLC to mitigate severe pulmonary toxicity and minimize radiation exposure to the heart. The study emphasized the importance of optimizing radiation planning, with special attention to reducing lung V20Gy and heart V20-60Gy, aiming for a heart V40Gy < 20%. Encouragingly, the study did not find evidence that the low-dose bath (lung V5Gy) had a substantial impact on long-term survival or late severe toxicity.
These findings provide a crucial contribution to the ongoing discourse on radiation techniques for NSCLC treatment, paving the way for more informed clinical decisions and improved patient outcomes, according to Dr. Chun.
The study was supported by Eli Lily and Company and grants from the National Cancer Institute R50CA275822, U10CA180868, and U10CA180822.
About the IASLC:
The International Association for the Study of Lung Cancer (IASLC) is the only global organization dedicated solely to the study of lung cancer and other thoracic malignancies. Founded in 1974, the association's membership includes more than 8,000 lung cancer specialists across all disciplines in over 100 countries, forming a global network working together to conquer lung and thoracic cancers worldwide. The association also publishes the Journal of Thoracic Oncology, the primary educational and informational publication for topics relevant to the prevention, detection, diagnosis, and treatment of all thoracic malignancies. Visit http://www.iaslc.org for more information.
About the WCLC:
The WCLC is the world's largest meeting dedicated to lung cancer and other thoracic malignancies, attracting more than 7,000 researchers, physicians, and specialists from more than 100 countries. The goal is to increase awareness, collaboration, and understanding of lung cancer, and to help participants implement the latest developments across the globe. The conference will cover a wide range of disciplines and unveil several research studies and clinical trial results. For more information, visit https://wclc2023.iaslc.org
---