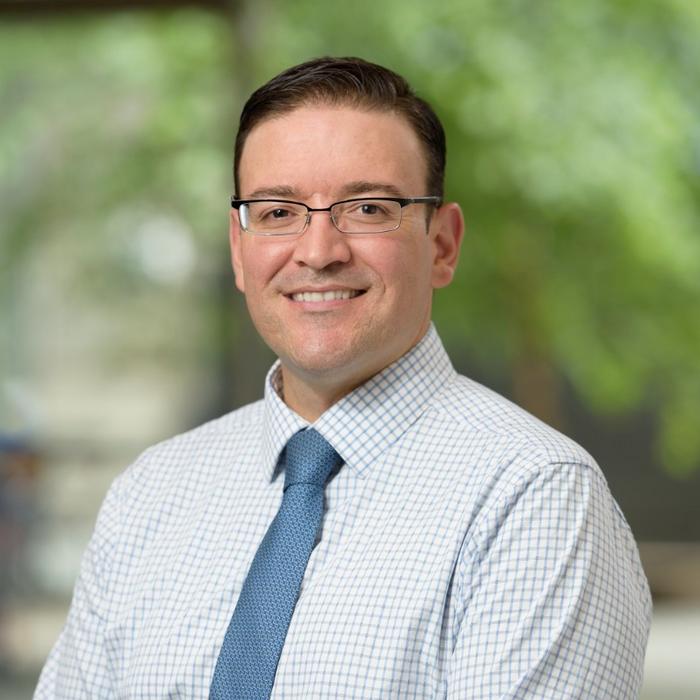 MIAMI, FLORIDA (Sept. 6, 2023) – The National Institute of General Medical Sciences (NIGMS) has awarded Justin Taylor, M.D., a researcher at Sylvester Comprehensive Cancer Center at the University of Miami Miller School of Medicine, a five-year grant totaling $1.92 million for his work to better define the role of XPO1 (Exportin-1) in cancer. XPO1 is a nuclear export protein shown to play a role in many cancer types, including solid tumors and blood cancers.
NIGMS is the arm of the National Institutes of Health that supports basic research aimed at increasing the understanding of biological processes and laying the foundation for advances in disease diagnosis, treatment and prevention.​ Dr. Taylor received the NIGMS's Maximizing Investigators' Research Award (MIRA), an R35 grant that supports research in an investigator's laboratory, providing investigators with greater stability and flexibility to enhance scientific productivity and the chances for important breakthroughs.
Implications of XPO1
"As a physician-scientist, I am continuously thinking about how my scientific research could be applied to patient care," said Dr. Taylor, a member of the Translational and Clinical Oncology Program at Sylvester and assistant professor of Hematology at the Miller School. "As the main transporter of cargo out of the nucleus (the cell's command center), XPO1 affects many important cellular functions and has far-reaching implications for many diseases."
According to Dr. Taylor, cancer hijacks this export process to keep cancerous cells alive.
"Blocking XPO1 with anti-cancer therapies causes these cells to die. A major focus of our research is to find safe and effective ways to block XPO1," he said.
"We are unique in studying how XPO1 can be targeted in the blood cancers myelodysplastic syndromes (MDS) and acute myeloid leukemia (AML)," he added. "Sylvester's cutting-edge research infrastructure including sequencing technologies and data analysis will help us to make exciting new discoveries."
Dr. Taylor was also previously awarded a five-year K08 grant for work on XP01 from the National Cancer Institute, which gives him continuous NIH funding for a decade.
Read more about Dr. Taylor's research on the InventUM Blog.
# # #
---