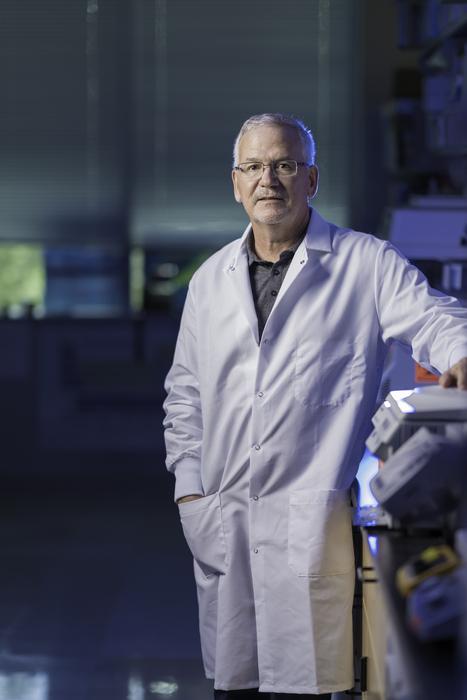 JUPITER, Fla. — Eight highly respected biomedical research and education leaders have joined the inaugural External Advisory Board of The Herbert Wertheim UF Scripps Institute for Biomedical Innovation & Technology, bringing significant expertise in academia, industry and government to institute leaders.
"Establishment of the External Advisory Board for The Wertheim UF Scripps Institute represents a next step in pursuit of research excellence and impact," said institute Chief Financial Officer James Lapple. "The board members' knowledge and expertise is of the highest level."
The advisers bring unique strengths in areas of emerging excellence for the institute, including RNA medicine drug discovery; inflammation science; infectious diseases and emerging pathogens; cancer therapeutics, and neuro-therapeutics across the human lifespan, said Patrick Griffin, Ph.D., scientific director of the institute.
"I'm grateful to these advisers for sharing their insights and knowledge," said David R. Nelson, M.D., senior vice president for health affairs at UF and president of UF Health. "Their involvement in this grand effort underscores the institute and university's commitment to the highest-quality scientific research and education, as we work to more rapidly transform novel scientific discoveries into insights and therapies that benefit patients."
The period since the institute integrated with the University of Florida in April 2022 has been one of rapid growth. At the External Advisory Board's first meeting this week, the group shared their expertise and discussed goals for ensuring continued excellence during this phase. Institute officials plan to grow its roster of principal investigators to 55 in the coming years, while continuing to invest in the translation of lab discoveries into new therapies for areas of unmet medical need.
Additional priorities include preparing the future scientific workforce for the accelerated pace of research and innovation in an era of high-performance computing and artificial intelligence. The institute's mission is to advance human health through biomedical research, drug discovery and clinical studies, while providing outstanding educational opportunities to inspire and train the next generation of scientists.
"The scientists at The Wertheim UF Scripps Institute tackle medicine's most difficult challenges, from neurodegenerative diseases to aggressive cancers," Griffin said. "It takes expertise from many disciplines to carry out this work, and so having the support of these impressive advisers means a great deal to me personally."
Wertheim UF Scripps External Advisory Board Members:
• Ben Cravatt, Ph.D. — Gilula Chair of Chemical Biology and Professor, Department of Chemistry and Skaggs Institute for Chemical Biology, Scripps Research, La Jolla, California.
• Jack Elias, M.D., Ph.D. — Founder of the Brown Institute for Translational Science and the Brown Biomedical Innovations to Impact Fund at Brown University; Warren Alpert Foundation Professor of Translational Science; Professor of Molecular Biology, Cell Biology and Biochemistry; Professor of Medicine, Brown University, Providence, Rhode Island.
• Steve Hitchcock, Ph.D. — Chief Scientific Officer, Takada, Cambridge, Massachusetts.
• Lynne Maquat, Ph.D. — Founding Director of the Center for RNA Biology and Professor, Department of Biochemistry and Biophysics at the University of Rochester, Rochester, NY.
• Lisa Monteggia, Ph.D. — Barlow Family Director of the Vanderbilt Brain Institute, Professor of Pharmacology, Vanderbilt University.
• Henry Rodriguez, Ph.D. — Founding Director of the Office of Cancer Clinical Proteomics Research at the National Cancer Institute, of the National Institutes of Health, Bethesda, Maryland.
• Bruce Spiegelman, Ph.D. — Stanley J. Korsmeyer Professor of Cell Biology and Medicine, Dana-Farber Cancer Institute, Harvard Medical School, Cambridge, Massachusetts. Member, National Academy of Sciences and National Academy of Medicine, Cambridge, Massachusetts.
• Mario Stevenson, Ph.D. — Director of the Institute of AIDS and Emerging Infectious Diseases, Director of the Global Virus Network, Co-Director of the Miami Center for AIDS Research, Professor in the Department of Medicine, University of Miami.
---