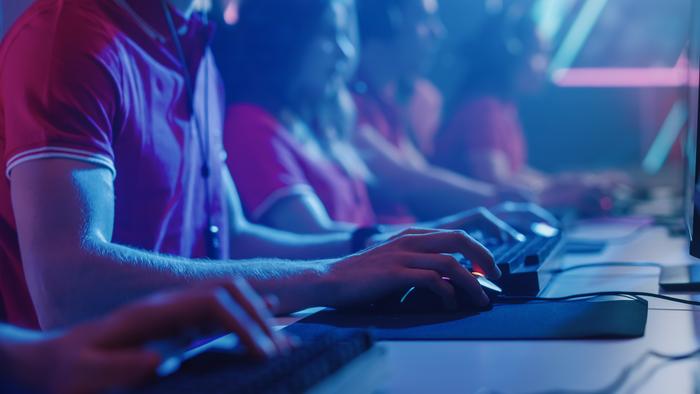 Budding game developers at University of the West of Scotland (UWS) are celebrating after being shortlisted for the UK Games Education Awards. The students have been nominated in the category of Best Student Game for their creation, Project Retro Museum.
The game, created by five BSc Computer Games Development graduates is designed for game development students to learn about retro gaming hardware, with classic games like PacMan, Doom, Castlevania and Crash Bandicoot all featuring.
Gavin Baxter, Lecturer at UWS, said: "Project Retro Museum transports players to a meticulously recreated virtual museum, where they can interact with iconic consoles, play vintage titles, and immerse themselves in the rich history of gaming. This immersive gaming experience pays homage to the golden era of video games, seamlessly blending nostalgia with cutting-edge technology.
"We are so incredibly proud of our students earning this nomination. As Project Retro Museum continues to garner recognition, it paves the way for a future where UWS students are poised to make significant contributions to the gaming industry."
TIGA UK Games Education Awards 2023 aims to promote outstanding students, education providers and best practice.
The Best Student Game category recognises games that exhibit exceptional creativity, technical proficiency, and the potential to make a mark in the gaming industry. The shortlist showcases the elite of the UK's game development, business, and education community.
Project Retro Museum will now be embedded into the UWS Computer Games Development module Retro Games Archaeology. The game will also be part of UWS's outreach work and will be showcased in the University's open day events.
UWS's Computer Games Development course nurtures creativity and technical skills, equipping students with the tools they need to excel in the competitive gaming industry.
This year's TIGA Awards presentation ceremony will take place on 16 November in London, UK.
---