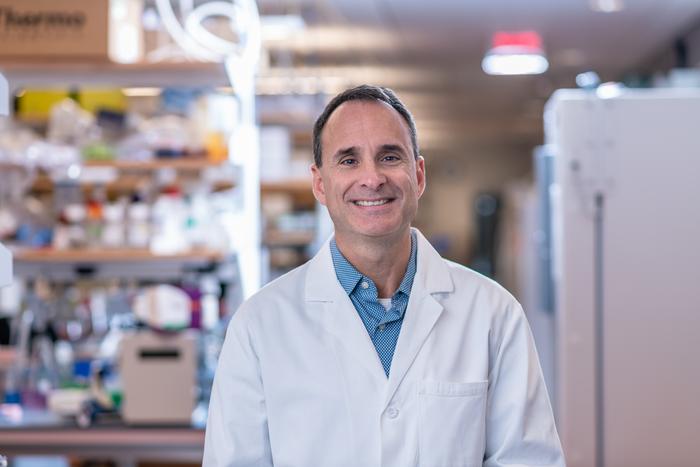 Boston – Bradley Bernstein, MD, PhD, Chair of Cancer Biology at Dana-Farber Cancer Institute, has been elected to the National Academy of Medicine (NAM).
Considered one of the highest honors in the fields of health and medicine, election into NAM recognizes individuals who have demonstrated outstanding professional achievement and commitment to service.
New members to NAM are elected by current members through a process that recognizes individuals who have made major contributions to the advancement of the medical sciences, health care, and public health. A diversity of talent among NAM's membership is assured by its Articles of Organization, which stipulate that at least one-quarter of the membership is selected from fields outside the health professions — for example, from such fields as law, engineering, social sciences, and the humanities.
"It is my honor to welcome this truly exceptional class of new members to the National Academy of Medicine," said NAM President Victor J. Dzau, MD. "Their contributions to health and medicine are unparalleled, and their leadership and expertise will be essential to helping the NAM tackle today's urgent health challenges, inform the future of health care, and ensure health equity for the benefit of all around the globe."
Established originally as the Institute of Medicine in 1970 by the National Academy of Sciences, the National Academy of Medicine addresses critical issues in health, science, medicine, and related policy and inspires positive actions across sectors. NAM works alongside the National Academy of Sciences and National Academy of Engineering to provide independent, objective analysis, and advice to the nation and conduct other activities to solve complex problems and inform public policy decisions.
Bernstein received his BS from Yale University in 1992 and his MD and PhD from the University of Washington in 1999, before completing a residency in clinical pathology at Brigham and Women's Hospital and postdoctoral research at Harvard University. He served on the faculty at Massachusetts General Hospital from 2005 to 2021. In addition to his role as Chair of Cancer Biology at Dana-Farber, Bernstein holds the Richard and Nancy Lubin Family Chair. He is also Director of the Gene Regulation Observatory at the Broad Institute, a Professor of Cell Biology and Pathology at Harvard Medical School, and an Investigator in Harvard's Ludwig Institute.
Bernstein's previous honors include the NIH Director's Pioneer Award; an American Cancer Society Professorship; the Paul Marks Prize for Cancer Research; an Early Career Scientist Award from the Howard Hughes Medical Institute; a Career Award in the Biomedical Sciences from the Burroughs Wellcome Fund; and the Bernard and Mildred Kayden Endowed MGH Research Institute Chair.
---