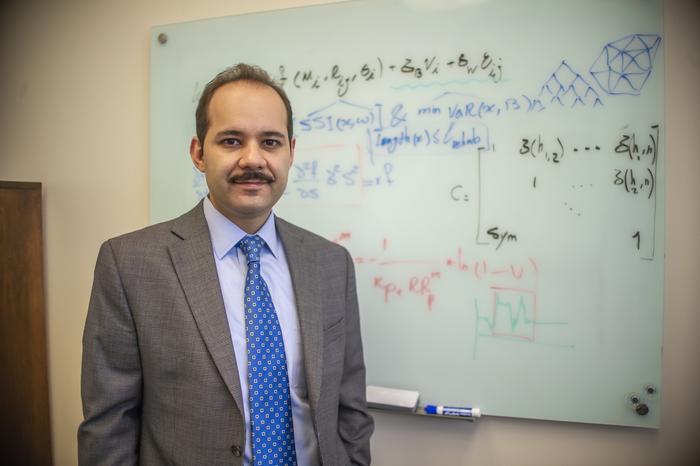 Texas is a huge state. And with that size comes soil diversity, supply chain delays, climate differences, material and labor costs and many other things to consider when evaluating the budget for a highway project.
To account for all of these variables, a University of Texas at Arlington researcher is building a price estimation and visualization tool for the Texas Department of Transportation (TxDOT) through a $200,000 U.S. Department of Transportation grant. Mohsen Shandashti, associate professor in the Department of Civil Engineering, is leading a team to develop that tool, which will aid TxDOT in assessing and pricing contracts for major infrastructure works.
"The unit price will be different in Amarillo than in the Rio Grande Valley or in Houston or in North Texas," Shahandashti said. "How much a cubic foot of concrete costs in those different locales varies greatly. This tool will help TxDOT issue the right costs for a certain project in a certain part of Texas."
Shahandashti said soil is a notable example of how different Texas is.
"The amount of clay in the soil in northeast Texas is much greater than in some coastal areas, where there is mostly sandy soil," Shahandashti said. "How to build in that soil has an impact on the overall cost of a project, especially when the huge diversity in precipitation levels is also considered. Accurate cost estimations lead to accurate planning and on-budget construction."
Shahandashti said he will use historical data, then integrate those with some factors affecting unit prices to provide estimates.
"Then we'll make geographic information system applications and visualizations," Shahandashti said. "From that, we'll visualize estimates."
Mahmut Yasar, a UT Arlington professor of economics, is co-principal investigator on the project.
"Specifying and using appropriate econometric models is important for accurate unit price estimates," said Yasar, who is also a Goolsby-Jacqualyn A. Fouse Endowed Chair and Distinguished Teaching Professor. Econometrics is the branch of economics that uses economic theory and statistical and mathematical methods to analyze real-world data. "Applying these methods to estimate prices can help improve project cost assessments and investment decisions."
Melanie Sattler, chair and professor of the Department of Civil Engineering, said Shahandashti's grant has the opportunity to make Texas highway projects more efficient.
"It is a far-reaching grant that could touch all corners of Texas," Sattler said. "Not only can it ease TxDOT's burden, but also avoid projects' cost overruns and decrease their duration in the future."
---