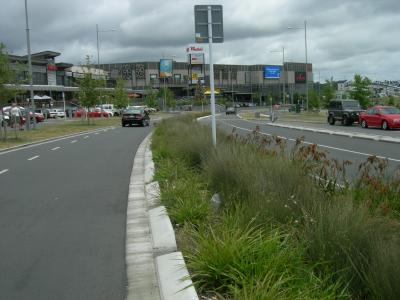 Famed especially for the excellence of its peacekeepers and ice hockey players, Canada's water experts are now increasingly needed to help countries elsewhere brace for drought, flood and unsafe water problems looming on a 15 to 20 year horizon.
Within a single generation, recent studies show, water demand in many countries will exceed supply by an estimated 40%, with one-third of humanity having half the water required for life's basics. In flood-prone places, meanwhile, catastrophic flood events normally expected once a century - similar to those recently witnessed in Pakistan and Australia - can now be expected every 20 years instead.
The anticipated crises create a fast-growing need for technologies and services to discover, manage, filter, disinfect and/or desalinate water, improve infrastructure and distribution, mitigate flood damage and reduce water consumption by households, industry and agriculture - the biggest water user by far at 71% worldwide.
And Canada is well positioned to mobilize and share worldwide its extensive experience gained stewarding 9% of the world's freshwater supply.
Representing an important step in that process, some 300 scientists, policy-makers, economists and other stakeholders convene in Ottawa Mon. Feb. 28 to Thurs. March 3 for an international meeting hosted by the Canadian Water Network (CWN) showcasing latest world research findings as well as proven news tools, ideas and best practices for optimizing water management.
"Climate change will affect all societies and ecosystems most profoundly through the medium of water but there is no other way to generalize the crises ahead. At unpredictable times, too much water will arrive in some places and too little in others," says Zafar Adeel, Chair of UN Water, which coordinates water-related efforts of 28 United Nations organizations and agencies. He is also Director of the United Nations University's Canadian-based Institute for Water, Environment and Health.
"Water is a local issue demanding responses tailored to specific locations. Sadly, most communities, especially in developing countries, are ill-prepared to adjust to looming new realities. Canadian expertise in water management is greatly needed."
"Canadians can do well by doing good," he adds. If the prediction of a $1 trillion water industry in 2020 proves correct (it is estimated today at $400 billion per year), it would be about one-fifth as large as today's global $4.5 trillion construction industry.
"We need to brace for what could easily be humanity's greatest short-term challenges," says Margaret Catley-Carlson, a former senior official with both the Canadian government and at the United Nations, a renowned global authority on water issues, and a CWN director.
She cites US-led research that, by 2030, global water demand will be 40 percent greater than today's "accessible, reliable, environmentally sustainable supply," which constitutes a fraction of the absolute raw freshwater available in nature. Filling the gap with supply-side measures only, however, requires an estimated $200 billion per year; an approach that both raises supply and lowers demand would require $50 to $60 billion.
Says Nicholas Parker, Chairman of the Cleantech group: "What people don't often realize is how much water there is in everything we make and buy, from t-shirts to wine."
"Virtual water" describes the volume "embedded" in a product during its production. A desktop computer, for example, requires 1.5 tonnes (1,500 litres) of water; a pair of denim jeans up to 6 tonnes; a kilogram of wheat 1 tonne; a kilo of chicken 3 to 4 tonnes; a kilo of beef 15 to 30 tonnes."
Annual global trade in "virtual water" today is said to exceed 800 billion tonnes, the equivalent of 10 Nile Rivers.
And the financial world is looking ahead to the bottom-line impacts of a water-constrained world. Institutional investors managing tens of trillions of dollars are pointedly asking businesses for data about their vulnerability to potential water supply difficulties.
"Canada's relatively abundant water supply will surely be an asset in future as precious as oil was in the 20th Century," says Mr. Parker. "It must be managed carefully to ensure it can be harvested sustainably in perpetuity, supporting the well-being of all members of the world community."
The surface of Canada covered by freshwater lakes and rivers roughly equals the entire area of Spain, Germany and Belgium combined.
However, says Bernadette Conant, Executive Director of the Canadian Water Network: "It is critical that Canada's relative 'abundance' not make Canadians complacent on the water supply issue, nor divert attention from the critical importance of water quality."
"The need to manage this resource effectively is common to every country on Earth."
"Water is not distributed evenly across Canada, nor are its people, industry and environmental needs. Much of Canada's water is frozen or flows north, away from populated areas, and just 1% of its supply is renewed each year by precipitation. The quality and security of that supply underpin public and environmental health, as well as the economy."
Some regions like western Canada already experience water shortages, she says, while developed areas in the east will face supply shortages due to insufficient planning and management, and elsewhere flooding will be the biggest problem.
"Canada is a vast country and will experience the broad gamut of water challenges, creating the opportunity to further develop and share our broad expertise in how best to deal with them. The dire forecasts are not inevitable if we apply well-demonstrated water management knowledge, technology and social innovations."
Conference speaker Hans Schreier of the University of British Columbia will present research buttressing the need for flood-prone areas to brace for more frequent disaster - adaptation to which represents another potential opportunity for Canada to help internationally.
In many vulnerable places worldwide, catastrophic flood levels normally expected once a century - similar to those recently witnessed in Pakistan and Australia - can now be expected every 20 years instead, he says.
A number of northern British Columbia communities - the town of Smithers, for example - have endured "1 in 100 year" floods three times in the past two decades - disasters that underscore the need for new techniques and ideas in municipal planning and road design.
"Our water infrastructure is not designed to cope with this new reality," says Dr. Schreier.
Indeed, according to fellow conference speaker Robert Tremblay, Research Director of the Insurance Bureau of Canada, claims resulting from extreme weather have increased 20-fold in the past 30 years and flood-related claims now consistently exceed fire and wind insurance claims every year.
Dr. Schreier recommends vulnerable communities everywhere follow the example of several municipalities and adopt a new approach to road and street design.
Curbs, drains and impermeable surfaces are being replaced where possible with grassy shoulder depressions or swales that collect and absorb rainwater while directing excess runoff into constructed wetlands or storm water retention ponds.
Not only does this approach mitigate flood damage, polluted runoff normally drained via pipes into lakes and rivers is instead filtered and cleaned as it sinks through the ground, helping compensate the extensive loss of wetlands to development.
Other low-cost innovations include home driveway designs and materials that allow most precipitation to be absorbed instead of running onto streets and roads.
Another idea is to allow the intentional flooding of low-lying parks, farm fields or golf course for a week or two during major rain events to prevent flooding in urban areas. Says Dr. Schreier: "It is cheaper to compensate landowners than to scale up municipal water infrastructure."
Among other experts expected:
American microbiologist Rita Colwell, Chief Scientist at Canon US Life Sciences, former Director of the US National Science Foundation, and winner of the 2010 Stockholm Water Prize.

She warns that "extreme weather events associated with global warming can lead to a breakdown in sanitation, sewage treatment plants and water treatment systems."

"Indeed, because the bacteria are part of the natural environment, we could again begin to see epidemics of cholera in the U.S. and in Europe that we haven't seen in almost 100 years," she adds.

"To prepare, we need to understand the ecology of these infective agents in the natural environment as part of the environment that we humans inhabit in order to explain, understand, and prevent infectious diseases."

Judy Isaac-Renton, Professor, University of British Columbia, and Director, Public Health Laboratory Director, British Columbia Centre for Disease Control.

She and a team of scientists working in the labs at BCCDC, along with social scientists and other partners across Canada, are pioneering the application of genetic science to water quality assessment.

"We have very little knowledge of microbial life in water, but with new genetic tools we can analyze all the DNA in a water sample to get a rapid assessment of health risks," she says.

"Until now, safe water testing has relied on a century-old technology of growing bacteria in a lab to see whether anything harmful is there. It's effective but slow and tedious. The new 'meta-genomics' technology offers not only the possibility of rapid safety assessments, but also the ability to detect and determine the origins of contaminants in waterways."

Scientist Pierre Payment of Quebec's Institut National de la Recherche Scientifique, leader of a group of national and international experts developing a novel way to monitor and control the risk of waterborne diseases due to harmful microbes.

He will describe the possibilities for Quantitative Microbial Risk Assessment (QMRA), a mathematical tool to assess the potential for water treatment facilities, to reach a health target set by Health Canada. The currently proposed target is set at less than 1 infection per 10, 000 people per year.

The models can be integrated in water treatment facilities as in-line software systems and provide continuous feedback as to the quality of the distributed water. QMRA also allows for sophisticated "what if" scenarios to compare various treatment technologies and chose the best, most cost-effective combinations to reach the health target.

US EPA researcher Nicholas J. Ashbolt.

He says "water conservation could easily reduce demand from households by 70% compared to today's usage in countries like the USA, through innovations available that radically reduce water used to flush toilets, wash clothes and irrigate gardens."

"The ever expanding demand for urban, water-based sanitation services can be reduced by adopting dry, or low-water-use, devices such as dry composting toilets with urine separation systems. These technologies divert urine for reuse in agriculture and convert the remaining waste on-site into an organic compost that can enrich soil. Operating basically like garden compost heaps, these units employ aerobic microbes to break down human waste into a non-toxic, nutrient-rich substance."

"These techniques can be used safely, even in fairly dense urban settings, as exemplified by installations at the Gebers Housing Project in a suburb of Stockholm and many other pilot projects."

Water-saving fixtures installed in U.S. households in 1998 alone save an estimated 166,000 cubic meters of water daily and more than $33.6 million per year.

Anna Warwick Sears of the Okanagan Basin Water Board in British Columbia, where water supply worries are rising due to rapid population growth.

"Climate change requires new ways of thinking and co-operation between water users," she says.

"Even in one of the driest regions of Canada, our water systems were built under a paradigm of unlimited supply." Ms Sears will address how her region is preparing to cope with the coming 'known unknowns' of climate impacts on water.
###
Headquartered at the University of Waterloo in Ontario, the Canadian Water Network (www.cwn-rce.ca) was created in 2001 by the Networks of Centres of Excellence Program to connect international water researchers with decision-makers engaged in priority water management issues. CWN works to unite the expertise of researchers, engineers and their students, practitioners and implementers to respond to water challenges
---