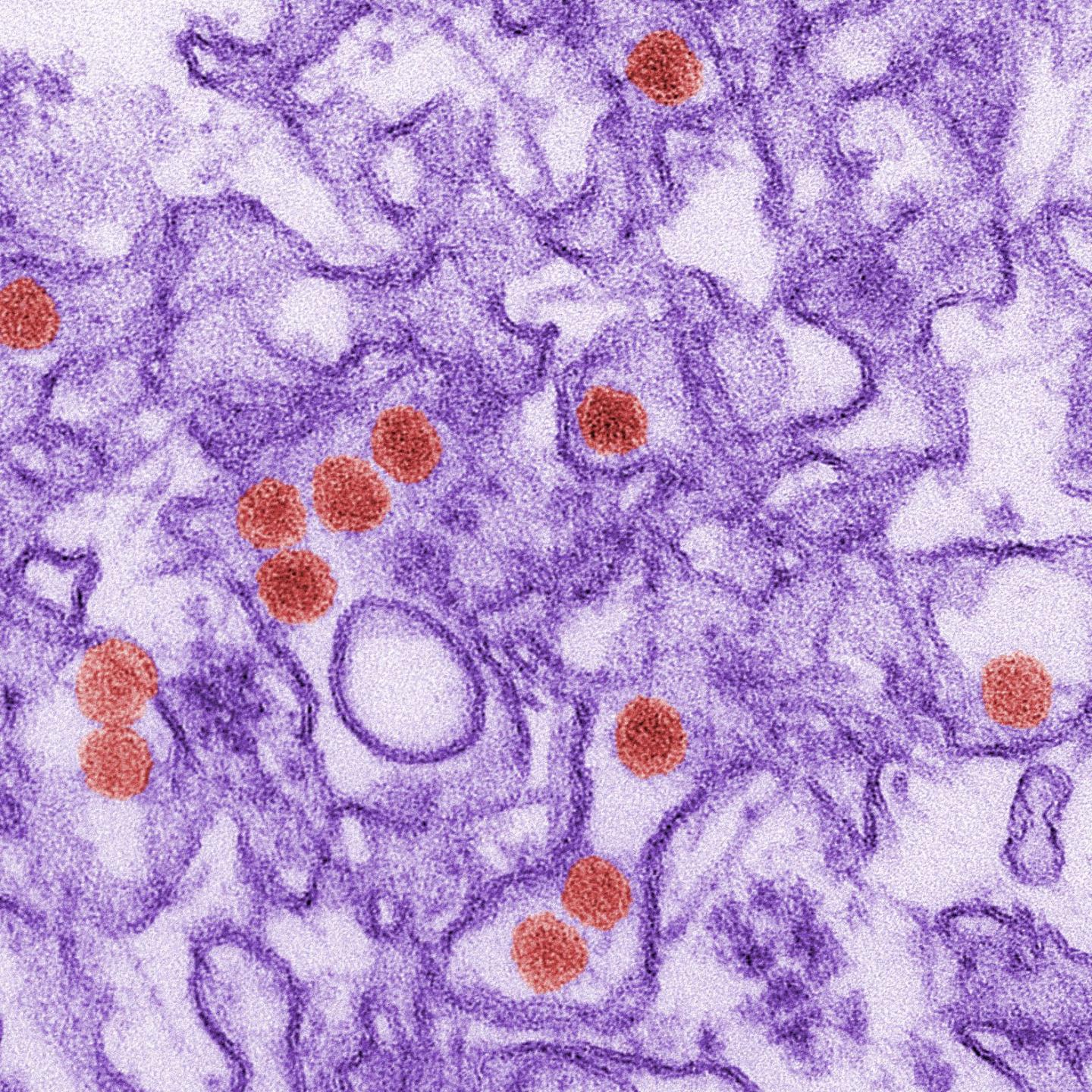 A new mouse model with a working immune system could be used in laboratory research to improve understanding of Zika virus infection and aid development of new treatments, according to a study published in PLOS Pathogens.
The ongoing Zika pandemic has caused infection in millions of people in the Americas and spurred new research using laboratory animals to study the virus. However, most of this research has been performed in mice with defective immune systems, resulting in limited understanding of the immune response to Zika virus and slowing efforts to develop potential vaccines and antiviral treatments.
Researchers are working to develop Zika virus models in mice with functioning immune systems. In the new study, a team led by Dr. Martin Richer and Dr. Selena Sagan at McGill University successfully caused Zika infection in adult mice with healthy immune systems and studied the immune response to infection.
The scientists employed a mouse strain called C57BL/6, which is often used to study other diseases. They showed that adult C57BL/6 mice could be infected with Zika virus, with most mice experiencing mild symptoms--similar to most infected humans. Like other viruses, Zika virus caused an innate and adaptive immune response in the mice.
The researchers used a technique known as the "surrogate marker" approach to indirectly track how immune system cells called T cells responded to infection. This approach led to identification of a specific portion ("epitope") of a Zika virus protein that is recognized by mouse T cells.
The new mouse model could be used in further research to investigate the immune response to Zika virus. In particular, the newly identified Zika virus epitope could point the way to specific molecular strategies for studying T cell responses to infection and could aid vaccine development.
"Our findings are particularly exciting because we now know that we can study the immune response to Zika virus in mice with a normal immune system," the authors explain. "Importantly, this model, as well as the discovery of a specific part of the virus recognized by mouse T cells, provides us with tools that will allow us to advance the understanding of this emerging human pathogen."
###
In your coverage please use this URL to provide access to the freely available article in PLOS Pathogens: http://dx.doi.org/10.1371/journal.ppat.1006184
Citation: Pardy RD, Rajah MM, Condotta SA, Taylor NG, Sagan SM, Richer MJ (2017) Analysis of the T Cell Response to Zika Virus and Identification of a Novel CD8+ T Cell Epitope in Immunocompetent Mice. PLoS Pathog 13(2): e1006184. doi:10.1371/journal.ppat.1006184
Funding: This work was supported by start-up funds from McGill University (SMS and MJR) as well as operating funds from the Fonds de Recherche du Québec Nature et Technologies (SMS) (#189120, http://www.frqnt.gouv.qc.ca/en/accueil). SMS is a Tier II Canada Research Chair in RNA Biology and Viral Infections. MJR received salary support from the Fonds de Recherche du Québec Santé - Chercheurs-Boursiers Junior 1 (#32807, http://www.frqs.gouv.qc.ca/en/). MMR would like to thank the McGill University Faculty of Medicine Max E. Binz Fellowship for graduate training. RDP would like to thank the Natural Sciences and Engineering Research Council of Canada (NSERC) Canada Graduate Scholarship - Masters (CGS-M) for graduate support (http://www.nserc-crsng.gc.ca/index_eng.asp). The funders had no role in study design, data collection and analysis, decision to publish, or preparation of the manuscript.
Competing Interests: The authors have declared that no competing interests exist.
---