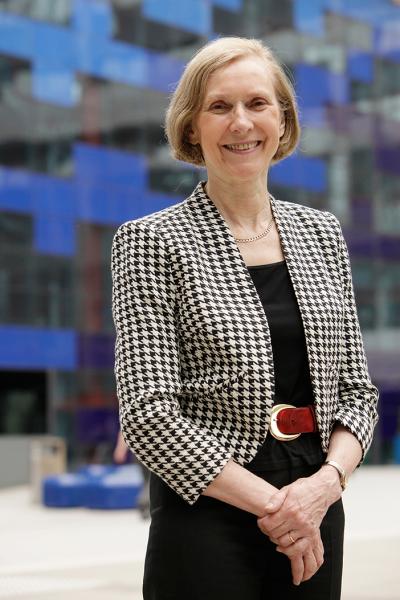 Brussels, Belgium - Climate-KIC, the European Union's main climate innovation initiative, has announced that it is supporting four new flagship pan-European innovation programmes to accelerate the organisation's efforts in climate change mitigation and adaptation. The new programmes will be supported by a combination of Climate-KIC, partner and external sources of funding at a level expected to exceed €100 million over the next four years and will start this year.
The new innovation programmes will incorporate a range of pioneering research, innovation and entrepreneurship in diverse technology sectors including:
Sustainable urban environments
Climate-friendly homes and offices
Exploiting CO2 as a resource
Catastrophe models for the finance industry
Mary Ritter, Climate-KIC Chief Executive Officer, said: "More than ever climate change is high on the agenda. These new flagship initiatives are long-term multimillion programmes that will provide focus and impact for Climate-KIC's approach to climate change mitigation and adaptation. These innovation programmes enable us to expand our work with climate experts, educators and innovative entrepreneurs across Europe to address climate change mitigation and adaptation – and shape the world's next economy."
The four flagship programmes are:
Exploiting CO2 as a resource
Under the leadership of Bayer MaterialScience, the enCO2re programme will further broaden the approach for CO2 re-utilisation, connecting technology leaders as well as leading European universities and institutes in order to leverage a broad utilisation of CO2 as feedstock for chemical value chains. Bayer MaterialScience has successfully demonstrated the feasibility of utilising CO2 as polymer feedstock and has kicked-off the next phase of planning an industrial scale plant.
Turning CO2 into high-value products, as well as evaluating the required infrastructure, the programme will contribute to further decoupling energy and resource consumption from industrial growth.
Christoph Sievering, Head of Strategic Energy Management, Bayer MaterialScience commented: "Bayer believes in the potential of industrial symbiosis and open innovation. Climate-KIC offers a unique umbrella for further leveraging our ambitions to turn value chains into closed carbon cycles. The Climate-KIC enCO2re flagship is an industry initiative for enabling CO2 re-use. Climate-KIC drives innovation by connecting industry and technology leaders and convinced us with its elaborate 3-pillar concept of innovation support, educational programmes and start-up acceleration."
Other Partners of the enCO2re project include: Imperial College London, Delft University of Technology, Chalmers University of Technology, Laborelec, Institute for Advanced Sustainability Studies, RWTH Aachen, GDF Suez, TU Berlin, AkzoNobel.
Sustainable urban environments
The Smart Sustainable Districts initiative will help some of Europe's highest profile city district developments become global exemplar projects testing smart, sustainable systems for replication in other urban areas world-wide. Initially working with four pilot districts from a wider collaborative network of 12, the project will bring together some of the most advanced innovations from Climate-KIC's network of over 200 partners. The project is led by Imperial College; Institute for Sustainability; TU Berlin; TNO; TU Munich; and Utrecht Sustainability Institute.
Ian Short, Chief Executive of the Institute for Sustainability, commented: "Climate-KIC's investment will not only help identify and mainstream a wide range of new products, technologies and services, but reinforce Europe's position as leading the climate change adaptation and mitigation agenda. Smart Sustainable Districts' focus is on how we make change at scale against the complex background of cities and their existing infrastructure. Activity is designed to deliver against ambitious targets in four pilot districts, while capturing valuable lessons on how we can adapt new approaches for much wider application across Europe and beyond."
Climate-friendly homes and offices
The Building Technologies Accelerator will bring together multidisciplinary 'living lab' teams across Europe to address the climate impact of new building technologies and accelerate the potential of low carbon products and services in the built environment. By the end of 2014, a range of new prototype technologies will be ready to be launched across Europe's building sector.
David Goatman, Partner, Head of Sustainability and Energy at global property consultant Knight Frank, stated: "Climate KIC is making an unprecedented investment into climate innovation via these four flagship programmes. These four flagship investments will deliver game-changing CO2 reductions and catalyse the development and up-scaling of new low carbon technologies across Europe. This in turn creates new jobs and economic growth across multiple countries. The flagships bring together a wide range of private, public and academic organisations in a unique combination to develop new goods, products and services that address the climate change challenge."
Other partners for the Building Technologies Accelerator include: Delft University of Technology; ETH Zurich; EMPA; Chalmers University of Technology; Knight Frank; and IVE Spain.
Catastrophe models for the finance industry
Lloyd's of London has seen annual insurance losses due to extreme weather rise from $50bn in the 1980s to $200bn over the last decade. Climate-KIC's OASIS+ programme is helping to address this climate driven challenge. The programme is well on the way to creating the world's first open-access loss modelling framework – a software arena where state of the art extreme weather models are combined with models of damage and financial loss. Bringing together over 40 of the world's leading insurers, reinsurers, ICT businesses and weather modellers they are already making insurance for extreme weather events more accessible and precise.
Partners include Imperial College London, ARIA, CEA/IPSL, CLIMPACT/METNEXT, Delft University of Technology, Deltares, Potsdam Institute for Climate Impact Research.
Climate-KIC Chief Executive Officer Mary Ritter will be discussing the details of the new flagship programmes as part of the "Education and Business for Innovation: Acting Together" panel discussion at the European Business Summit 2014 on 15 May.
###
About Climate-KIC
Climate-KIC is the EU's main climate innovation initiative. It is Europe's largest public-private innovation partnership focused on mitigating and adapting to climate change. Climate-KIC consists of companies, academic institutions and the public sector.
The organisation has its headquarters in London, UK, and leverages its centres across Europe to support start-up companies, to bring together partners on innovation projects and to educate students to bring about a connected, creative transformation of knowledge and ideas into products and services that help mitigate and adapt to climate change.
Climate-KIC is one of the Knowledge and Innovation Communities (KICs) created in 2010 by the European Institute of Innovation and Technology (EIT), the EU body tasked with creating sustainable European growth while dealing with the global challenges of our time.
http://www.climate-kic.org/press-releases/climate-innovation-initiative-to-scale-up-efforts-throughout-2014-receives-e63m-eu-boost/
---