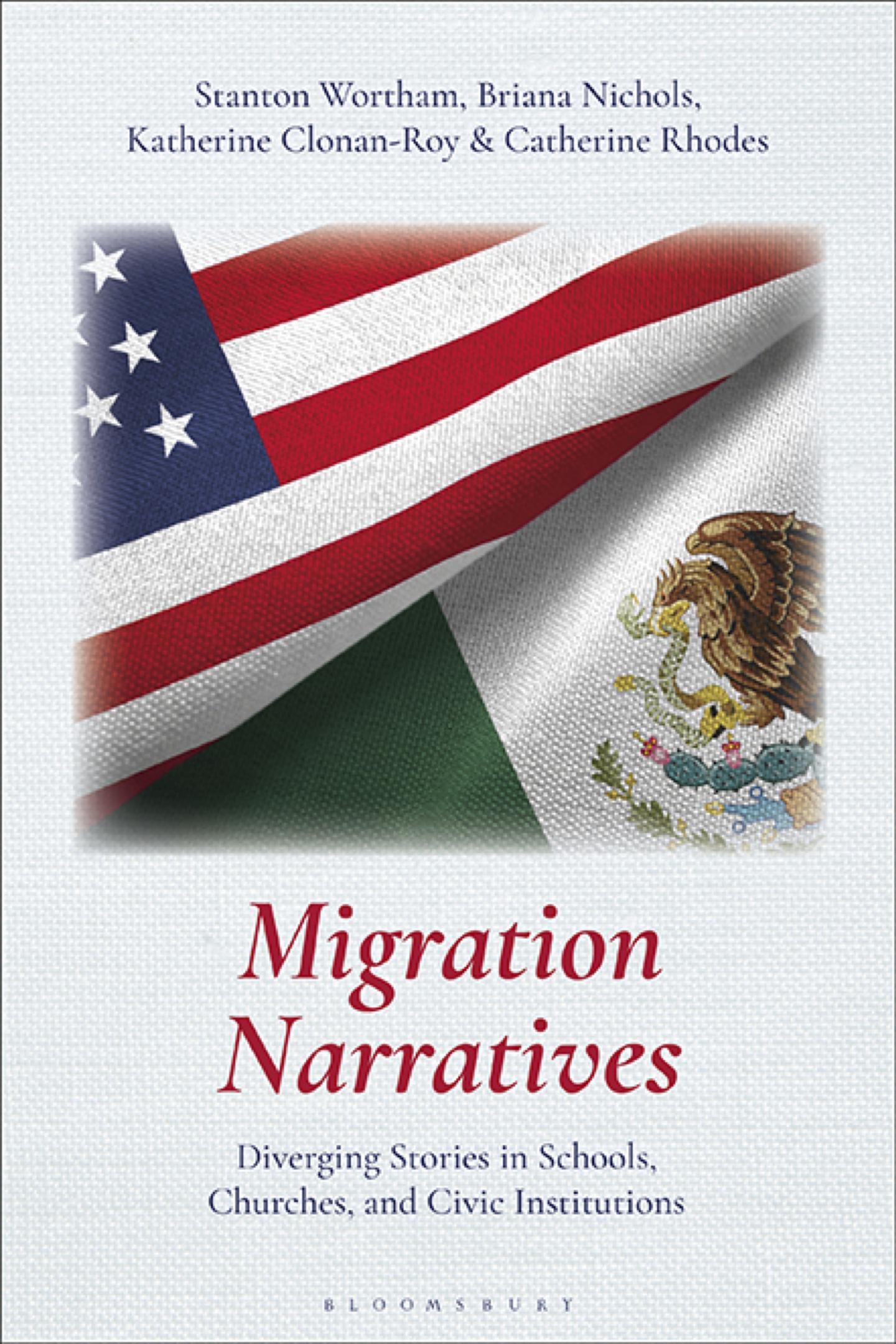 Chestnut Hill, Mass. - The result of 11 years of field research, Migration Narratives: Diverging Stories in Schools, Churches, and Civic Institutions, explores a Mexican migrant community's two decades of growth in one American town and the complex relationships among the new arrivals and existing residents, tracing diverse, dynamic interactions within a changing community.
Published this month by Bloomsbury, the book presents the voices and views of three groups of residents --Irish- and Italian-American, African American, and Mexican immigrant--through a broad range of personal stories about how migrants are perceived, the actions and reactions among diverse residents, and the weight of stereotypes and past experiences, said the book's lead author Stanton E.F. Wortham, the Charles F. Donovan, S.J., Dean of the Lynch School of Education and Human Development at Boston College.
The book shows how Mexicans' experiences were shaped by stories about the town's earlier cycles of migration. Many Irish, Italian and African American residents narrated an idealized but partly accurate history in which their ancestors came as migrants and worked hard to succeed, finding jobs, establishing families, and moving "up and out" of the less desirable downtown neighborhoods.
"We trace how these stories were often inaccurate, but nonetheless influenced the realities of migrant life," said Wortham. "We all have ways of discussing the complexities in our lives, and we usually oversimplify. What we do is document the complexities that migrants and hosts actually experience in towns like this. We think that is the best place to start if we hope to respond intelligently to the politically-motivated stories that oversimplify migration across the contemporary world."
Migration Narratives offers a compelling study of a community adapting to changing demographics and culture during an election year, when immigration and immigrant communities are among the contested topics discussed by politicians at all levels of government, Wortham said.
Wortham, a linguistic anthropologist and educational ethnographer with a particular expertise in social identification and human interaction, led a team of researchers who spent years speaking to residents in the northeast American town, which became home to thousands of Mexican migrants between 1995-2016, such that the Mexican population grew by more than 1,000 percent and ended up comprising almost a third of the town.
"We spent many years in this community, and we wrote this book to document the complexities that migrants and hosts experience and to suggest ways in which policy-makers, researchers, educators and communities can respond intelligently to politically motivated stories that oversimplify migration across the contemporary world," said Wortham.
Wortham, and co-authors Briana Nichols, Katherine Clonan-Roy, and Catherine Rhodes, explore how the descendants of earlier migrants interacted with Mexican newcomers, describing how experiences of and stories about migration unfolded across institutional spaces--residential neighborhoods, politics, businesses, public spaces, churches, schools, and community organizations.
The marriage of a local tradesman to a Mexican woman led to the first immigrants from western Mexico in the 1970s, Wortham said. By 1990, that initial cluster had grown to about 100 people, according to the U.S. Census. Between 1995 and 2016, the Mexican population - now drawing immigrants from central Mexico - would grow to make up one-third of the city's population, he said.
Among the consequences of this change: after an initial reluctance, Mexican parishioners were welcomed into a Catholic church congregation, helping to revive the shrinking parish. Wortham said the opening of several Mexican restaurants in the city's downtown helped to overcome existing, inaccurate assumptions that the area was unsafe. The arrival of Mexican immigrants sometimes led to tensions with the Black community, at a time when Black residents had become a substantial part of the population and held many government and community leadership roles.
The researchers observed ongoing changes in prior migrant communities, and the interactions these groups had with Mexicans, showing how interethnic relations played a central role in the pathways newcomers traveled upon arrival, said Wortham, who throughout his career has conducted research spanning education, anthropology, linguistics, psychology, sociology, and philosophy.
The book richly represents the voices of Irish, Italian, African American and Mexican residents, who collectively tell a story of American immigration and resettlement that allows readers to see beyond the oversimplified claims made about immigration - on both the left and the right - that emerge during political debate.
"People often break immigration down into simple explanations: It's people working hard and hoping their kids succeed and building America, as in the classic immigrant story," said Wortham. "Or it's about immigrants moving in and taking all the jobs. Or it's about racial injustice and how immigrants are discriminated against. What the book tries to do is show that actually all of those things are true, but not one of them describes everything. As in many towns, there is a complex, layered history of immigration and interethnic relations."
Central to the study are the accounts of Black, White and Mexican residents that tell divergent stories about migration, and how these stories help shape the migrants' experiences in this American town and similar ones throughout the country and around the world, said Wortham.
###
---