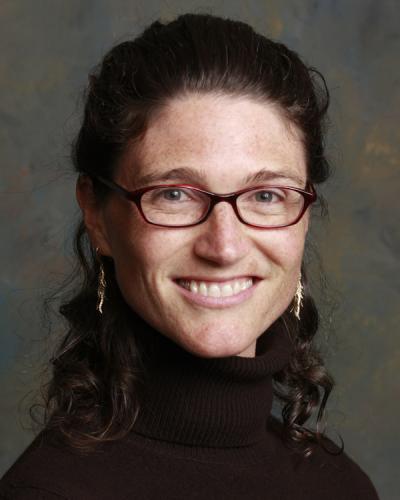 Paying doctors for how they perform specific medical procedures and examinations yields better health outcomes than the traditional "fee for service" model, where everyone gets paid a set amount regardless of quality or patient outcomes, according to new research conducted by UC San Francisco and the New York City Department of Health and Mental Hygiene.
"'Pay for performance' programs shift the focus from basic care delivery to high quality care delivery," said first author Naomi Bardach, MD, assistant professor in the UCSF Department of Pediatrics. "So they are designed to incentivize people to improve care."
In a study scheduled to be published on September 11 in the Journal of the American Medical Association (JAMA), Bardach and her colleagues tested a tiered pay for performance program at physicians' offices in New York City with high proportions of Medicaid patients. The program rewarded physicians successful in preventive health care to reduce long-term risks of heart attack and stroke—for instance, in blood pressure control and aspirin prescription for those who need it.
The innovative "pay for performance" model they tested rewarded physicians for every single patient who did well, and paid extra for "high-risk" patients who were difficult to treat based on co-morbidities such as diabetes or coronary artery disease or socioeconomic factors (uninsured and Medicaid patients).
"The worry about pay for performance programs that pay only if physicians meet the quality target, is that the financial incentive discourages physicians from caring for more complicated patients," said Bardach. "This program did not penalize physicians for patients they were caring for whose blood pressure might be more difficult to control than others, for medical or for socio-economic reasons. It also recognized, through higher payments, the additional work it might take."
In this randomized clustered controlled study conducted from April 2009 through March 2010, improvements in the incentivized group compared to the control group ranged twofold to eightfold (9.7 percent vs. 4.3 percent, and 9 percent vs. 1.2 percent). With the help of electronic medical record (EMR) data, researchers examined 7,634 patients (4,592 in the incentivized group and 3,042 in the control group) for this study.
"The numbers are meaningful because the rates of blood pressure control were so low to begin with, for instance, only 10 to16 percent of patients with diabetes had normal blood pressure control, so an improvement of even 5 percent of patients is relatively quite large," Bardach said. This is a high risk population for heart attack and stroke and so getting their blood pressure under control will make a difference."
While the findings are encouraging, Bardach said further research is needed to determine whether or not this trend can continue over time since these pay for performance programs are intended to remain in place for more than a year.
"The hope is to study this over a longer time period, since the goal of health care is to improve long-term outcomes among our patient population," she said.
###
Bardach is the first author of the paper. Co-authors include Jason J. Wang, PhD; Samantha F. De Leon, PhD; and Sarah C. Shih, MPH, of the New York City Department of Health and Mental Hygiene; W. John Boscardin, PhD, of the UCSF Department of Epidemiology and Biostatistics; and L. Elizabeth Goldman, MD, MCR; and senior author R. Adams Dudley, MD, MBA, of the UCSF Department of Internal Medicine.
This study was supported by the Robin Hood Foundation, the Agency for Healthcare Research and Quality, the National Institute for Children's Health and Human Development, the National Center for Research Resources, the National Center for Advancing Translational Sciences, and the National Institutes of Health.
The authors have reported that they have no conflicts of interest relevant to the contents of this paper to disclose.
UCSF is a leading university dedicated to promoting health worldwide through advanced biomedical research, graduate-level education in the life sciences and health professions, and excellence in patient care.
Follow UCSF
UCSF.edu | Facebook.com/ucsf | Twitter.com/ucsf | YouTube.com/ucsf
---