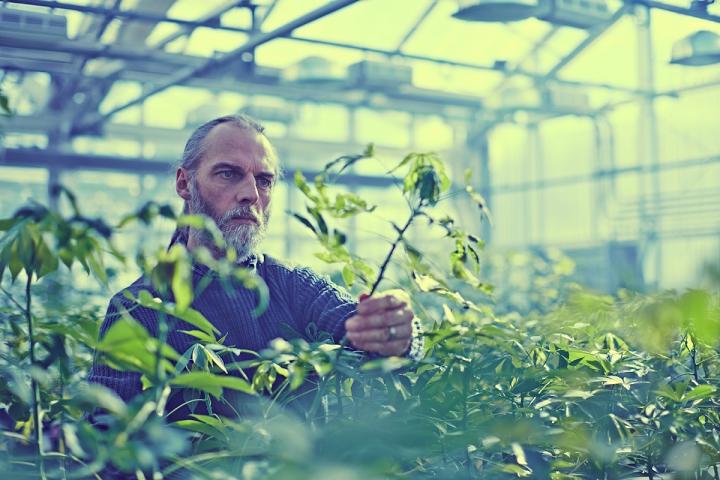 JOHNSTON, Iowa, and ST. LOUIS, Missouri, Oct. 17, 2017 - DuPont Pioneer and the Donald Danforth Plant Science Center (Danforth Center) have entered into a multiyear public/private partnership, including licensing and research collaboration agreements. The goal is to jointly develop improved food security crops.
Under the terms of the agreement, Pioneer will provide the Danforth Center access to its intellectual property (IP), technology capabilities and scientific expertise related to methods for using CRISPR-Cas advanced plant breeding technology for creating new varieties of improved food security crops with enhanced native traits. Technology access includes developmental genes which facilitate the production of gene-edited plants. Pioneer is a business unit of the Agriculture Division of DowDuPont™.
"When used in combination with some of DuPont Pioneer's proprietary methodologies, CRISPR-Cas opens up so many possibilities for agricultural improvement that were previously unattainable," said Neal Gutterson, vice president, Research & Development for DuPont Pioneer. "We're excited to be working with scientists from the Danforth Center to put that promise into action for the benefit of farmers who need it the most."
"The suite of technologies DuPont Pioneer is providing to the project is revolutionary," said Nigel Taylor, Ph.D., associate member and Dorothy J. King Distinguished Investigator, Danforth Center. "Adapting it to cassava and other food security crops such as teff, sorghum and millets provides exciting new possibilities for enhancing food security, nutrition and economic stability for smallholder farmers and their families."
Pioneer is applying CRISPR-Cas as an advanced plant breeding tool to develop seed products for greater environmental resiliency, productivity and sustainability. It has defined CRISPR-Cas guiding principles, which include helping enable others wanting to develop agricultural products using CRISPR-Cas. Pioneer previously announced the formation of a similar public/private partnership with the International Maize and Wheat Improvement Center (CIMMYT).
The Danforth Center is applying CRISPR-Cas technology to staple food crops such as cassava and sorghum to produce planting materials with improved disease resistance, nutritional value and enhanced resilience to biotic stresses. Gene editing also is being employed as a powerful tool to increase understanding of the biology of these underserved, but vital crop plants. Through collaboration with African scientists, the Danforth Center is committed to delivering the benefits of gene editing to farmers and breeders in Africa. Combining developmental genes with CRISPR-Cas will significantly accelerate these efforts.
###
Additional details of the agreement were not disclosed.
Learn more about CRISPR-Cas at http://crisprcas.pioneer.com
About Donald Danforth Plant Science Center
Founded in 1998, the Donald Danforth Plant Science Center is a not-for-profit research institute with a mission to improve the human condition through plant science. Research, education and outreach aim to have impact at the nexus of food security and the environment, and position the St. Louis region as a world center for plant science. The Center's work is funded through competitive grants from many sources, including the National Institutes of Health, U.S. Department of Energy, National Science Foundation and the Bill & Melinda Gates Foundation. Follow us on Twitter at @DanforthCenter.
About DuPont Pioneer
DuPont Pioneer, a business unit of DowDuPont Agriculture Division, is the world's leading developer and supplier of advanced plant genetics, providing high-quality seeds to farmers in more than 90 countries. Pioneer provides agronomic support and services to help increase farmer productivity and profitability and strives to develop sustainable agricultural systems for people everywhere. Science with Service Delivering Success®.
About DowDuPont Agriculture Division
DowDuPont Agriculture, a business division of DowDuPont (NYSE: DWDP), combines the strengths of DuPont Pioneer, DuPont Crop Protection and Dow AgroSciences. Together, the Agriculture division provides growers around the world with the most complete portfolio in the industry, developed through a robust research pipeline across germplasm, biotech traits and crop protection. DowDuPont Agriculture is committed to delivering innovation, helping growers increase productivity and ensuring food security for a growing global population. DowDuPont intends to separate the Agriculture division into an independent, publicly traded company. More information can be found at http://www.dow-dupont.com.
---