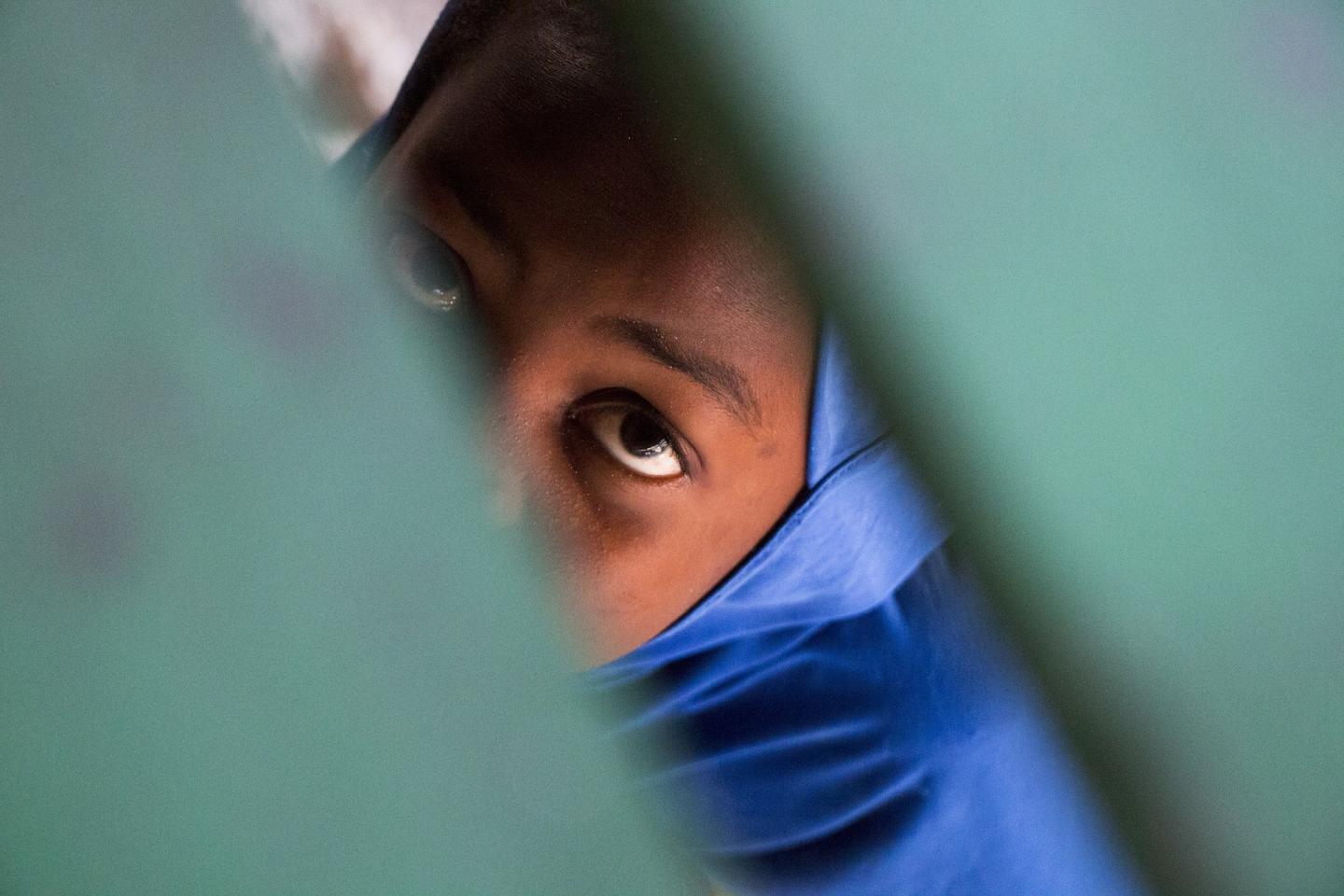 Continuous mass distribution of azithromycin in northern Ethiopia, where the childhood eye infection trachoma is a major cause of blindness, is effective in preventing recurrence of trachoma but does not eliminate the infection entirely, according to a new study in PLOS Medicine by Jeremy Keenan and colleagues from the University of California in San Francisco, USA and the Carter Center in Addis Ababa, Ethiopia and Georgia, USA.
Antibiotic prophylaxis has been used to limit mass outbreaks of bacterial infections, such as meningococcal meningitis and ocular chlamydia infection, known as trachoma, when vaccines or other prophylactic measures are not widely available.
In the current cluster-randomized study (TANA II), a subset of communities in northern Ethiopia that had participated in a 4-year long trachoma prevention trial (TANA I) of either annual or semi-annual azithromycin treatment, were newly assigned to receive either continued annual or semi-annual azithromycin treatment, or cessation of treatment. Participants were observed for another 3-5 years and assessed for ocular chlamydia prevalence compared to baseline within each intervention group.
Between November 2010 and May 2013, 48 communities, including 3,938 children aged 0-9 years at baseline, were included in the trial. In the communities assigned to continue azithromycin, mean antibiotic coverage was greater than 90%. In the discontinuation groups, the mean prevalence of infection increased from 8.3% (95% confidence interval 4.2% to 12.4%) at baseline to 14.7% (95% CI 8.7% to 20.8%, P=0.04) at 36 months. Ocular chlamydia prevalence in communities where mass azithromycin distribution was continued was 7.2% (95% CI 3.3 to 11.0%) at baseline and 6.6% (95% CI 1.1 to 12.0%, P=0.64) at 36 months, showing that despite a total of 7 years of mass azithromycin distribution, infection was not eliminated. Nonetheless, the 36-month prevalence of ocular chlamydia was significantly lower in communities continuing antibiotic treatment compared with those discontinuing treatment (P=0.03)
One limitation of the study is that the results may not apply to regions with lower prevalence of trachoma.
The authors conclude that "stopping mass azithromycin treatment in some severely affected areas is not realistic," and that "alternative strategies for trachoma elimination may be required for the most severely affected areas."
###
Research Article
Funding:
This work was supported by the National Institutes of Health (NEI U10 EY016214 and NIH/NEI K23EY019071), the Bernard Osher Foundation, That Man May See, the Harper Inglis Trust, the Bodri Foundation, the South Asia Research Fund, Research to Prevent Blindness, and the International Trachoma Initiative (through a donation of azithromycin). The trachoma control program in Amhara is supported by the The Carter Center, Amhara Regional Health Bureau, the Lions-Carter Center, SightFirst Initiative and many individual donors. The funders had no role in study design, data collection and analysis, decision to publish, or preparation of the manuscript.
Competing Interests:
The authors have declared that no competing interests exist.
Citation:
Keenan JD, Tadesse Z, Gebresillasie S, Shiferaw A, Zerihun M, Emerson PM, et al. (2018) Mass azithromycin distribution for hyperendemic trachoma following a cluster-randomized trial: A continuation study of randomly reassigned subclusters (TANA II). PLoS Med 15(8): e1002633. https://doi.org/10.1371/journal.pmed.1002633
Image Credit: petto123, Pixabay
Author Affiliations:
Francis I. Proctor Foundation, University of California, San Francisco, San Francisco, California, United States of America
Department of Ophthalmology, University of California, San Francisco, San Francisco, California, United States of America
The Carter Center, Ethiopia, Addis Ababa, Ethiopia
The Carter Center, Atlanta, Georgia, United States of America
Department of Epidemiology and Biostatistics, University of California, San Francisco, San Francisco, California, United States of America
In your coverage please use this URL to provide access to the freely available paper: http://journals.plos.org/plosmedicine/article?id=10.1371/journal.pmed.1002633
---