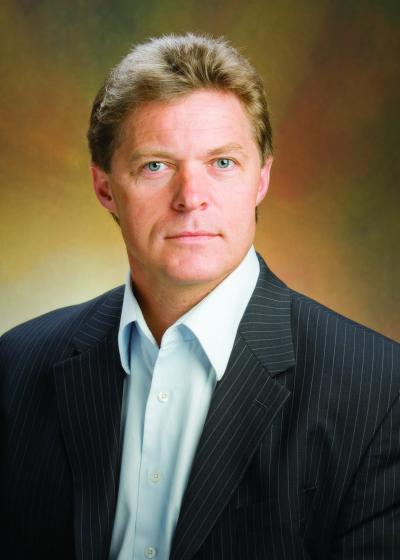 An international scientific team has discovered a gene associated with a high risk of severe childhood asthma. The specific gene variant may be an actual cause of this form of asthma, a leading cause of hospitalization in young children.
"Because asthma is a complex disease, with multiple interacting causes, we concentrated on a specific phenotype—severe, recurrent asthma occurring between ages two and six," said co-lead author of the study, Hakon Hakonarson, M.D., Ph.D., director of the Center for Applied Genomics at The Children's Hospital of Philadelphia (CHOP). "Identifying a risk susceptibility gene linked to this phenotype may lead to more effective, targeted treatments for this type of childhood asthma."
The study, published today in Nature Genetics, includes collaborators from centers in five countries. The corresponding author, Klaus Bonnelykke, M.D., Ph.D., is from the University of Copenhagen in Denmark. Hakonarson's collaborators from CHOP are Patrick Sleiman, Ph.D., and Michael March, Ph.D.
The study team performed a genome-wide association study (GWAS) on DNA from Danish national health registries and the Danish National Screening Biobank. In the discovery phase of their study, they compared genomes from 1,173 children aged 2 to 6 years from the Copenhagen Prospective Study on Asthma in Childhood (COSPAC) with genomes from 2,522 adult and pediatric control subjects without asthma.
In addition to finding further evidence for four genes previously implicated as asthma susceptibility genes, the researchers identified a novel gene, CDHR3, which is particularly active in epithelial cells lining the surfaces of airways. The study team then replicated their findings using data from other children of both European and non-European ancestry.
"Asthma researchers have been increasingly interested in the role of the airway epithelium in the development of asthma," said Hakonarson, a pediatric pulmonologist. "Abnormalities in the epithelial cells may increase a patient's risk to environmental triggers by exaggerating immune responses and making the airway overreact. Because the CDHR3 gene is related to a family of proteins involved in cell adhesion and cell-to-cell interaction, it is plausible that variations in this gene may disrupt normal functioning in these airway cells, and make a child vulnerable to asthma."
Hakonarson said that the current findings are consistent with previous investigations by CHOP's Center for Applied Genomics, suggesting that other genes linked to childhood asthma play a role in oversensitive immune reactions.
Hakonarson added that further studies are needed to better understand how the CDHR3 gene may function in asthma, with the eventual goal of using such knowledge to design better treatments for children with severe cases of this disease.
Support for this study came from the Danish Medical Research Council and an Institutional Development Fund grant from The Children's Hospital of Philadelphia.
###
"A genome-wide association study identifies CDHR3 as a susceptibility locus for early childhood asthma with severe exacerbations," Nature Genetics, published online Nov. 17, 2013. http://dx.doi.org/10.1038/ng.2830
About The Children's Hospital of Philadelphia: The Children's Hospital of Philadelphia was founded in 1855 as the nation's first pediatric hospital. Through its long-standing commitment to providing exceptional patient care, training new generations of pediatric healthcare professionals and pioneering major research initiatives, Children's Hospital has fostered many discoveries that have benefited children worldwide. Its pediatric research program receives the highest amount of National Institutes of Health funding among all U.S. children's hospitals. In addition, its unique family-centered care and public service programs have brought the 527-bed hospital recognition as a leading advocate for children and adolescents. For more information, visit http://www.chop.edu.
---