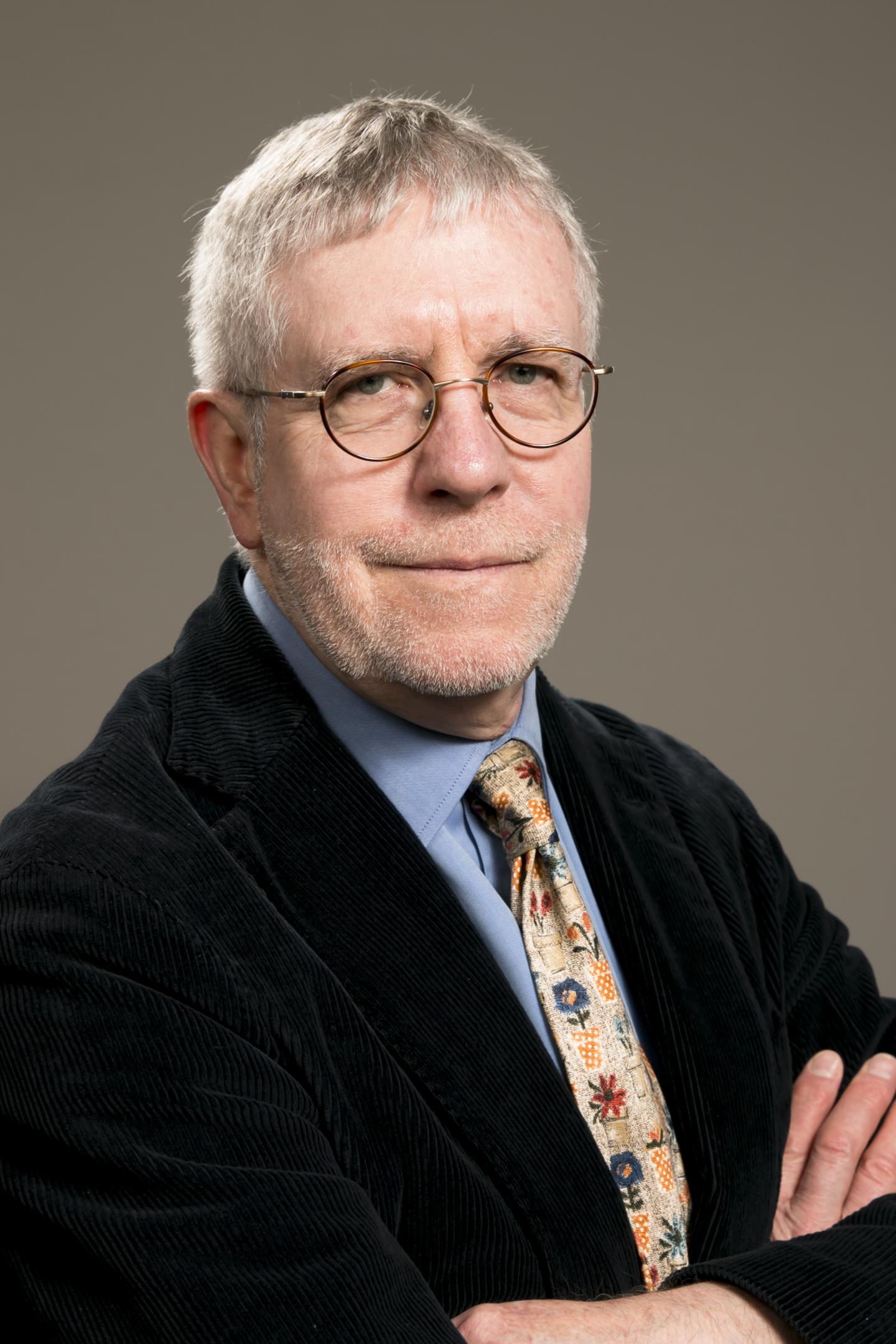 EAST HANOVER, N.J. November 20, 2017 - John O'Neill, PhD, director of Disability and Employment Research at Kessler Foundation, has won a three-year Qualitative Research Award from the Department of Defense, Congressionally Directed Medical Research Programs, Spinal Cord Research Program, valued at $633,523. The award funds a mixed-method, collaborative study between Kessler Foundation and James A. Haley Veterans' Hospital in Tampa, Fla., titled, "Striving to Work and Overcoming Employment Barriers among Veterans with Spinal Cord Injury."
While employment barriers or factors that hinder achieving employment goals for veterans with spinal cord injury have been well documented, research has yet to explore the strategies used by this cohort to succeed in the workplace. The study will extend the findings of the 2015 Kessler Foundation National Employment and Disability Survey to veterans with SCI. This survey, funded by Kessler Foundation and conducted by the University of New Hampshire, was the first nationally representative survey to examine the workplace experience from the perspective of individuals with disabilities. The new grant enables researchers to compare the ways in which veterans with SCI treated in the Spinal Cord Injury Model System and the Veterans Health Administration strive to work and overcome employment barriers.
"In the 2015 survey, we identified the ways that Americans living with disabilities, prepare for employment, search for work and navigate barriers, and the factors that contribute to successful long-term employment," said Dr. O'Neill. "We learned that nearly 69 percent of people with disabilities are striving to work and successfully overcoming barriers to the workplace. Our next goal is to look at the workplace experiences of veterans with SCI. There's much to be gained from identifying how they are achieving success, and the barriers that need to be addressed."
Lisa Ottomanelli, PhD, is the study's site investigator at the James A. Haley Veterans' Hospital. Dr. Ottomanelli is a clinical psychologist at the VA's Center for Innovation in Disability and Rehabilitation Research. Her research focuses on the implementation and evaluation of evidence-based practices to restore employment and community reintegration among veterans with SCI and other disabilities.
###
This research is supported by funding from the DoD, CDMRP, Spinal Cord Injury Research Program, under award #W81XWH-17-1-0696 (for more information, visit: http://cdmrp.army.mil), and the National Institute on Disability, Independent Living, and Rehabilitation Research grant 90SI5026.
About Dr. O'Neill
John O'Neill, PhD, director of Disability and Employment Research, is a national expert in employment of people with disabilities. Dr. O'Neill is on the faculties of Hunter College, City University of New York, Rutgers University and Rutgers New Jersey Medical School. He served as the Project Co-Director of two NIDILRR-funded Rehabilitation Research and Training Centers (RRTC), and is principal investigator for Kessler's pilot study of vocational rehabilitation in SCI funded by the Craig H. Neilsen Foundation. Since 2013, Dr. O'Neill has co-authored the monthly report of National Trends in Disability Employment (nTIDE), issued by Kessler Foundation and the University of New Hampshire. As a co-investigator of the NIDILRR-funded Northern New Jersey TBI Model System, he studies the measurement of employment-related outcomes in the TBI population. Dr. O'Neill has also served on the NY Rehabilitation Council and as the Council's representative, to work with the state vocational rehabilitation agency to create a comprehensive system of personnel development. He is a contributing editor for the Rehabilitation Counseling Bulletin and the Journal of Vocational Rehabilitation.
About Kessler Foundation
Kessler Foundation, a major nonprofit organization in the field of disability, is a global leader in rehabilitation research that seeks to improve cognition, mobility, and long-term outcomes--including employment--for people with neurological disabilities caused by diseases and injuries of the brain and spinal cord. Kessler Foundation leads the nation in funding innovative programs that expand employment opportunities for people with disabilities.
For more information on Kessler Foundation's research, visit KesslerFoundation.org.
Facebook | Facebook.com/KesslerFoundation
Twitter | Twitter.com/KesslerFdn
Instagram | Instagram.com/KesslerFdn
YouTube | Youtube.com/user/KesslerFoundation
iTunes & SoundCloud | Soundcloud.com/kesslerfoundation
Contacts:
Carolann Murphy, PA; 973-324-8382; CMurphy@KesslerFoundation.org
Laura Viglione, MS; 973-323-3675; LViglione@KesslerFoundation.org
---