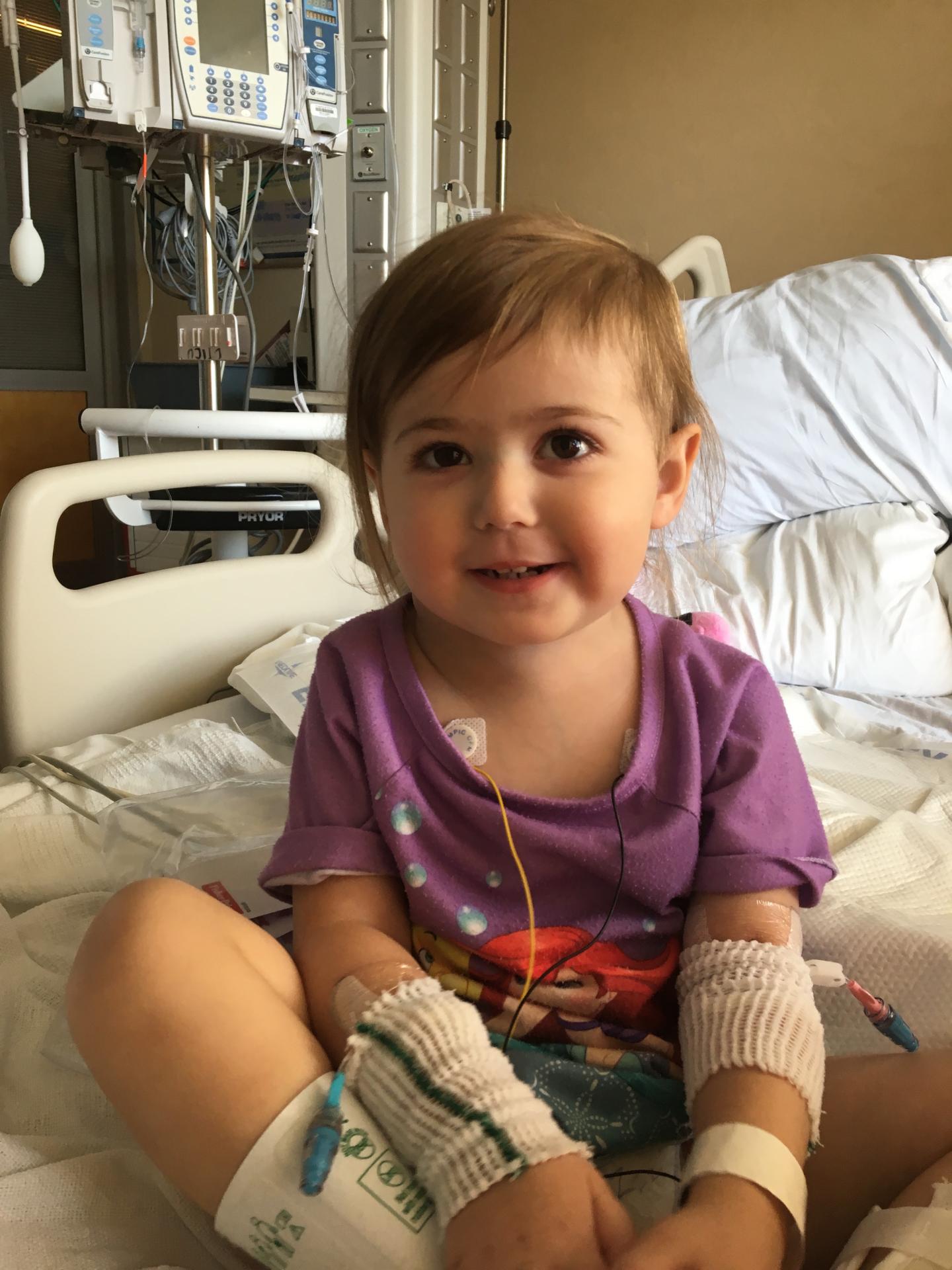 "We thought she had a bug bite," says Michelle's mom, "but it turned out to be cancer." After seeing several doctors, the family was referred to Children's Hospital Los Angeles. Because the team of specialists at CHLA had access to a specialized genetic test that they helped develop - called OncoKids - Michelle's unique cancer was diagnosed and she was enrolled on a clinical trial that specifically targeted her tumor and saved her life.
"OncoKids allows us to identify the precise genomic alteration that causes a tumor so that we can make better diagnoses and can then target that mutation and personalize cancer treatment for children like Michelle," said Dr. Alexander R. Judkins, Pathologist-in-Chief and Executive Director of the Center for Personalized Medicine at Children's Hospital Los Angeles.
Adult cancer patients have benefited from the use of cancer gene panels - commercially-available tests that can screen for a large number of tumor profiles simultaneously to provide information about prognosis and targeted treatments specific to that tumor. Yet children with cancer have not benefited from these panels since the tests are specific to the most common tumor types - the kinds that effect adults.
OncoKids is the first cancer panel designed specifically for children's cancers. The panel was developed at Children's Hospital Los Angeles in collaboration with Thermo Fisher Scientific. The OncoKids panel detects the genetic alterations for pediatric cancers including leukemias, solid tumors, sarcomas and brain tumors. Results from OncoKids are used to diagnose and treat pediatric tumors, including guiding pediatric oncologists to optimize treatment specific to the genomic basis of the tumors.
As a leader in the area of personalized medicine for the treatment of children, Children's Hospital Los Angeles has joined six other pediatric hospitals in the newly formed Sanford Children's Genomic Medicine Consortium, to collaborate on the rapid integration of genetics and genomics into pediatric care. Sanford Health has provided $500,000 in seed funding for consortium projects over the next year. The Center for Personalized Medicine at Children's Hospital Los Angeles will be offering OncoKids testing for pediatric cancer cases across the member hospitals in an initiative funded by Sanford Health.
###
About Children's Hospital Los Angeles
Founded in 1901, Children's Hospital Los Angeles is ranked the top children's hospital in California and sixth in the nation for clinical excellence with its selection to the prestigious U.S. News & World Report Honor Roll. Clinical care is led by physicians who are faculty members of the Keck School of Medicine of USC through an affiliation dating from 1932. The Saban Research Institute encompasses basic, translational and clinical research conducted at CHLA.
For more information, follow us on Twitter, Facebook, LinkedIn and Instagram, and visit our child health blog (CHLA.org/blog) and our research blog (ResearCHLABlog.org).
About the Sanford Children's Genomic Medicine Consortium
Sanford Children's Genomic Medicine Consortium is a collaboration of seven hospitals across the United States with a focus on integrating genetics and genomics into primary and specialty pediatric care. The mission is to develop clinical programs, advocate for children, direct and perform cutting-edge research and provide educational outreach in genomic medicine and pediatrics. Member-hospitals in the consortium include Sanford Children's (Sioux Falls, South Dakota, and Fargo, North Dakota); Children's Minnesota (Minneapolis and St. Paul); Children's Hospital Colorado (Aurora); Children's Hospital Los Angeles, Rady Children's Institute for Genomic Medicine and Rady Children's Hospital - San Diego (all in California); Banner Children's at Diamond Children's Medical Center (Tucson, Arizona); and Nicklaus Children's Hospital (Miami, Florida).
Media Contact: Ellin Kavanagh, ekavanagh@chla.usc.edu (323) 361-8505
---