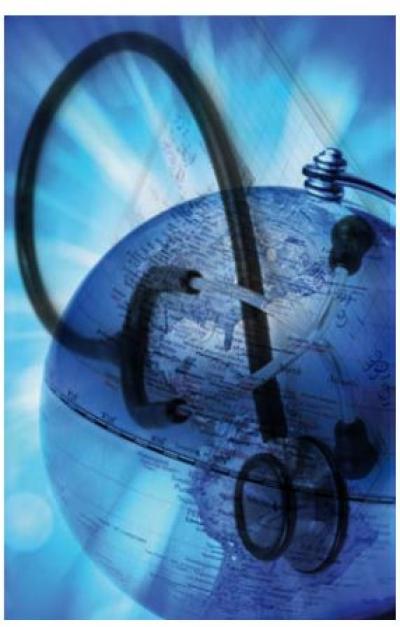 United Nations University will help pioneer a fresh trail in global health research, exploring links between the planet's health and human health at an institute in Kuala Lumpur generously supported by Malaysia.
As the world's post-2015 development agenda takes shape, including new sustainable development goals (SDGs), the UNU International Institute for Global Health (UNU-IIGH) has been assigned a new mandate focused on several key issues of universal concern, including:
Health impacts of biodiversity loss and climate change. The work will include identifying potential adaptation strategies and options to mitigate harm
Physical and mental health hazards posed by the world's rapid ongoing urbanization and how to optimize city development for better health
Health problems due to trans-boundary pollution, including fossil fuel-related air pollution causing millions of premature deaths, especially in Asia.

The recent report of the U.N. Intergovernmental Panel on Climate Change underscored the threat climate change poses to Earth's life-support systems, including:

Changes in infectious disease patterns, and the mental health consequences of trauma, loss, and displacement from resource conflict or floods and drought due to extreme weather events and the loss of habitable (especially coastal) land
Declines in regional food yields
Freshwater shortages
Endowed by Malaysia with $40 million, UNU-IIGH funding is supplemented by support from sources worldwide.
"Our goals include advancing a detailed understanding of the specific risks ahead and underlining for the public and policy-makers alike the wealth of positive health-related co-benefits available from action on climate change," says UNU-IIGH Director Anthony Capon.
For example, a study co-authored by UNU-IIGH and published in March (at http://bit.ly/1hHmxOp) identified Uganda's under-18 population as the most vulnerable of all age groups to water-related health risks rising with climate variability — including cholera, typhoid, acute diarrhea, and dysentery.
The study warns that changes in climate worldwide and the variability of intensive rainfall patterns and flash flooding threaten more pandemics of such waterborne diseases and exacerbation of the incidence of infections, such as those borne by ticks.
Risks, opportunities in urbanization
Similarly, Dr. Capon adds, the rapid, ongoing urbanization of the world presents both risks and opportunities for human and environmental health.
"Cities concentrate people and economic activity and, therefore, they also concentrate resource consumption and waste production. This means that the way cities work can affect the health of people and planetary systems."
He adds: "During the next 20 to 30 years, the UN estimates 2 to 3 billion will be added to the population of the world's urban areas, more than 1 million people every week. Most of this population growth will be in medium-sized cities in low- and middle-income countries. This global urban transition offers an unparalleled opportunity to improve urban development and thereby protect the future health of people and ecosystems."
"It's imperative that we integrate our thinking about the health of people and our planetary systems and trends in order to clearly anticipate and mitigate problems ahead," says Prof. Tan Sri Zakri Abdul Hamid, Science Advisor to Malaysia's Prime Minister, co-chair of MIGHT, and Chair of a major new UN body on biodiversity and ecosystem services (IPBES.net).
"Though advancing slowly, threats to human health posed by such phenomena as climate change, biodiversity loss and haphazard urbanization are profound, and achieving and acting with broader perspective is fundamental. Helping the world create new insights into and address these concerns is a critical new assignment for UNU-IIGH and Malaysia is proud to host and support this work."
Says Malaysian Minister of Education II Dato' Seri Idris Jusoh: "UNU-IIGH is an important example of Malaysia's increasing contributions to global development in low- and middle-income countries. As well as UNU-IIGH, we are pleased to host UN University's finance and human resources centre here in Kuala Lumpur."
Adds the Minister: "With the increasing number of dengue cases occurring around Malaysia and outbreaks such as Middle East Respiratory Syndrome — Corona Virus (MERS-CoV) and avian influenza, as well as the emerging crisis of non-communicable diseases (obesity, diabetes, heart disease, cancers, tobacco epidemic) and health issues related to rapid urbanization and global environmental change, it is critical that Malaysians avail ourselves of the expertise of UNU-IIGH, which has been working to further so many important global health initiatives around the world."
Solid research foundation
A national of Australia and New Zealand, Dr. Capon notes that the foundation for meeting UNU-IIGH's new planetary and human health-focused assignment rests on solid research capabilities and results established in the institute's first seven years.
Among several other IIGH contributions to peer-reviewed health science to date:
Assisting developing countries
UN Under Secretary-General David Malone, Rector of UN University, notes that "a major focus of UNU-IIGH is on helping developing countries to enhance their capability to deal with threats to human health, and to facilitate innovation and the dissemination of information."
Later this year, he adds, Dr. Zakri will become Chair of the UNU-IIGH Board of Advisors, succeeding the founding chair Dr. Abdallah Daar of Oman. Both men are members of the UN Secretary-General's new 26-member Scientific Advisory Board.
Says Dr. Malone: "The Government of Malaysia is an exceptionally generous supporter of UN University. We are thankful also to all those who have steered this institute through its earliest stages of growth, especially my friend and colleague Dr. Daar and founding Director Tan Sri Dato' Mohamed Salleh Mohamed Yasin of Malaysia. They have guided UNU-IIGH to a firm, valuable presence in the important arena of global health."
As outgoing Advisory Board Chair, Professor Daar, based at the University of Toronto, adds his praise of the UNU-IIGH, noting the institute has recruited excellent research fellows and gradate students from many countries.
"The affiliation of UNU-IIGH with universities in Malaysia is one of its key strengths, as is the great support it receives from the national government," says Dr. Daar. "It has delivered major, urgently needed public health training programs in developing countries like Yemen, and pioneered the development of free software and regional training programs for case-mix and health care information systems. It has also put environmental health on the regional agenda with its major studies in neighboring countries like Cambodia, examining the impact of environmental toxins such as arsenic in the water supply."
###
Tony Capon and Zakri Abdul Hamid elaborate on an important dimension of UNU-IIGH's new focus on human health and planetary change — how to address the rising epidemic of obese and overweight people — in an commentary at http://bit.ly/1kv8xlo.
About UN University
Established in 1973, United Nations University (UNU) is a global think tank and postgraduate teaching organization headquartered in Japan. The mission of the UN University is to contribute, through collaborative research and education, to efforts to resolve the pressing global problems of human survival, development and welfare that are the concern of the United Nations, its Peoples and Member States.
In carrying out this mission, the UN University works with leading universities and research institutes in UN Member States, functioning as a bridge between the international academic community and the United Nations system. Through postgraduate teaching activities, UNU contributes to capacity building, particularly in developing countries.
About UNU-IIGH
The UNU International Institute for Global Health (UNU-IIGH) was founded in 2007 with a US $40 million endowment from the Malaysian Government. Based in Kuala Lumpur, it is one of 13 UNU institutes and programs located in 12 countries.
The mission of the UNU-IIGH is to build knowledge and capacity for decision-making about global health issues.
UNU recently joined the International Council for Science (ICSU) as a co-sponsor of a new 10-year global interdisciplinary science program on Health and Wellbeing in the Changing Urban Environment – A Systems Analysis Approaches. The ICSU Regional Office for Asia and the Pacific (also based in Kuala Lumpur, at the Academy of Sciences, Malaysia) has already developed a regional implementation plan for this program and is supporting several research and capacity building initiatives in the region.
In coming years, this urban health programme will be rolled out progressively around the world and is expected to attract substantial research funding from foundations and other research funding agencies. UNU-IIGH contributions will include capacity building in systems methods for population health research; development and evaluation of metrics for healthy urban development, particularly those relevant to low and middle income countries; and leadership training for city planners, elected officials, public health workers and others.
Earlier this month, UNU-IIGH hosted its first intensive course on urbanization and health using systems approaches that attracted 31 participants from 18 countries across that Asia-Pacific and African regions, including Papua New Guinea, The Philippines, Bangladesh, Nepal, Yemen, Morocco, Ghana, Togo, Cote D'Ivoire, Kenya and Uganda.
About the Malaysian Industry-Government Group for High Technology
MIGHT is a not-for-profit company limited by guarantee under the purview of the Prime Minister of Malaysia. Built on the strength of public-private partnership with more than 100 members, both local and international, from industry, government and academia, MIGHT is dedicated to providing a platform for industry-government consensus building in the drive to advance high technology competency in Malaysia.
---