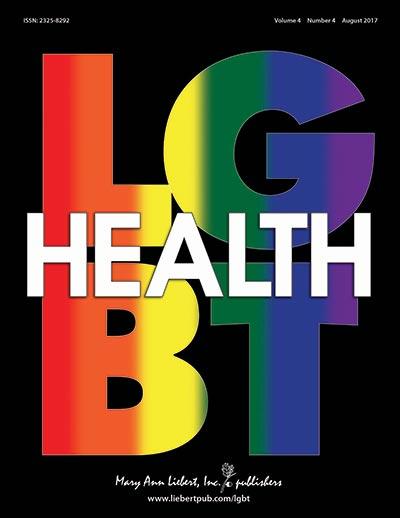 New Rochelle, NY, September 6, 2017-- A new study indicates that alternative options for cervical cancer screening, including self-sampling for human papilloma virus (HPV) testing, could improve the screening rate among transgender men. More than half of the participants expressed a preference for HPV self-sampling in the study published in LGBT Health, a peer-reviewed journal from Mary Ann Liebert, Inc., publishers. The article is available free on the LGBT Health website until October 6, 2017.
Approximately half of the study participants did not have a Pap smear to screen for cervical cancer within the previous 3 years, according to coauthors Julia Seay, PhD, Roy Weiss, MD, Christopher Salgado, MD, Lydia Fein, MD, and Erin Kobetz, PhD, MPH, University of Miami, FL, and Atticus Ranck, Sunshine Social Services, Inc., Fort Lauderdale, FL. In the article entitled "Understanding Transgender Men's Experiences with and Preferences for Cervical Cancer Screening: A Rapid Assessment Survey," the authors emphasize the need for innovative primary screening alternatives such as HPV self-sampling and the importance of testing the effectiveness of this approach in transgender men in future studies.
"This important study identifies factors, including HPV self-sampling, that may improve cervical cancer screening among transgender men with a cervix and translate into reduced cervical cancer morbidity and mortality in this population," says LGBT Health Editor-in-Chief William Byne, MD, PhD, Icahn School of Medicine at Mount Sinai, New York, NY.
###
About the Journal
LGBT Health, published bimonthly online with open access options and in print, brings together the LGBT research, health care, and advocacy communities to address current challenges and improve the health, well-being, and clinical outcomes of LGBT persons. Spanning a broad array of disciplines, the Journal publishes original research, review articles, clinical reports, case studies, legal and policy perspectives, and much more. Complete tables of content and a sample issue may be viewed on the LGBT Health website.
About the Publisher
Mary Ann Liebert, Inc., publishers is a privately held, fully integrated media company known for establishing authoritative medical and biomedical peer-reviewed journals, including Transgender Health, AIDS Patient Care and STDs, AIDS Research and Human Retroviruses, Journal of Women's Health, and Population Health Management. Its biotechnology trade magazine, GEN (Genetic Engineering & Biotechnology News), was the first in its field and is today the industry's most widely read publication worldwide. A complete list of the firm's more than 80 journals, newsmagazines, and books is available on the Mary Ann Liebert, Inc., publishers website.
Mary Ann Liebert, Inc. 140 Huguenot St., New Rochelle, NY 10801-5215
Phone: (914) 740-2100 (800) M-LIEBERT Fax: (914) 740-2101
---
DOI
10.1089/lgbt.2016.0143