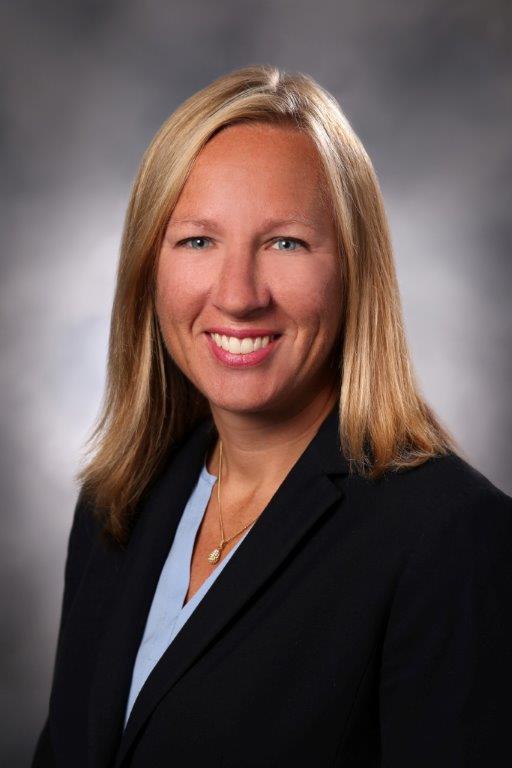 GRAND RAPIDS, Mich. - The editors of Modern Healthcare have named Tina Freese Decker, Spectrum Health's executive vice president and chief operating officer, to the 2018 list of the Top 25 COOs in the health care industry.
Modern Healthcare magazine is the industry's leading source of health care business and policy news, research and information, and is ranked No. 1 in readership among health care executives.
An article published in the magazine Monday, May 7, notes: "As the pace of mergers, acquisitions and overall disruption continues to accelerate, the role of chief operating officer has never been more critical. Leaders included in Modern Healthcare's 2018 list of the Top 25 COOs deftly maneuvered their organizations through change facing the industry."
The COOs nominated for this award come from any sector of the health care industry, from all sizes of hospitals, healthcare systems and other healthcare organizations. Nominees must have been in the COO position for at least a full year as of the date of their nomination.
"Tina is respected for her forward-thinking innovation, business acumen, strong execution and seamless collaboration," said Richard C. Breon, President & CEO, Spectrum Health. "She is known as a change agent who has the judgment and experience to challenge the status quo, while centering the organization on high-value strategies."
Freese Decker's achievements during the past year include:
Implementation of a $300 million transformation of care model and installation of Epic, an electronic clinical and revenue cycle platform;
Reduction in the rise in expenses per adjusted admission within 1% of US Consumer Price Index in 2017;
Consolidation of operational responsibilities across geographic regions, standardizing work and hardwiring careflows, resulting in a cost savings of nearly $1 million, with expected multi-million dollar cost savings in 2018;
Continued implementation of MedNow digital platform to reduce hospital utilization and cost, increasing virtual visits by 355% over prior year. This 24/7, 365-day virtual health tool also is used to connect patients in rural areas with their specialists miles away, eliminating hours of travel and inconvenience;
Addressing the social determinants of health with a focus on available food, affordable housing and reduced health disparities
Improvement in employee and physician satisfaction through a concerted effort to engage, collaborate and create a culture of inclusivity.
Modern Healthcare notes that "Chief operating officers have a broad and diverse set of roles and responsibilities. Their job description varies based on the size and sector of the healthcare organization. Yet wherever COOs serve, they work in the complex business of healthcare and are responsible for delivering top results in quality, safety and efficiency, all with an eye on mission and margin. COOs also serve a broad range of constituencies, including governing board members, C-suite colleagues, the organization's entire workforce and, of course, the patients."
###
Spectrum Health is a not-for-profit health system, based in West Michigan, offering a full continuum of care through the Spectrum Health Hospital Group, which is comprised of 12 hospitals, including Helen DeVos Children's Hospital; 180 ambulatory and service sites; 3,600 physicians and advanced practice providers, including 1,500 members of the Spectrum Health Medical Group; and Priority Health, a health plan that served 996,000 members in fiscal year 2017. Spectrum Health is West Michigan's largest employer, with 26,000 employees. The organization provided $372 million in community benefit during its 2017 fiscal year. Spectrum Health was named one of the nation's 15 Top Health Systems--and in the top five among the largest health systems--in 2017 by Truven Health Analytics®, part of IBM Watson HealthTM. This is the sixth time the organization has received this recognition.
Contact:
Tim Hawkins
616.486.6091
timothy.hawkins@spectrumhealth.org
---