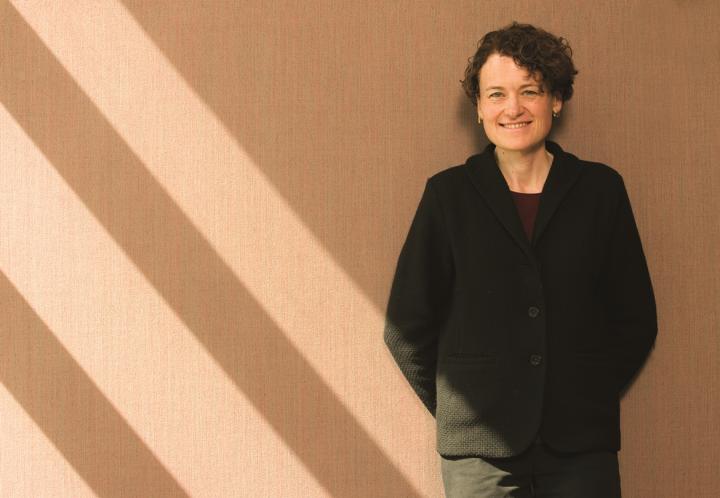 Toronto - Six faculty members at the University of Toronto's Rotman School of Management were honoured with awards for their success in research and teaching.
Four faculty members were awarded with the 2017 Roger Martin Awards for Excellence in Research and Teaching. Established by Prof. Roger Martin, a former Dean of the Rotman School, the awards are presented annually to faculty members who have achieved distinction for their teaching or research activities. The co-winners of the Roger Martin Excellence in Research Award are Profs. Mikhail Simutin and András Tilcsik. The co-winners of the Roger Martin Excellence in Teaching Award are Profs. Philipp Afèche and Alexandra MacKay.
Prof. Partha Mohanram, the director of the India Innovation Institute, is the recipient of the Outstanding Research Impact Award, which recognizes research, and intellectual activities, which have a significant impact on external non-academic audiences including the business and public policy communities both locally and internationally. He is well known within the accounting research community as a distinguished scholar and thought leader in the area of fundamental business analysis and financial statements-based valuation. His research has been extensively covered in the media and has had an impact with the practitioner and regulatory communities.
Prof. Anita McGahan, a past president of the Academy of Management, is the winner of the Distinguished Scholarly Contribution Award, which recognizes and encourages research and research-related service that contribute to the development of a robust and dynamic research environment within and beyond the Rotman community.
Mikhail (Mike) Simutin is an associate professor of finance at the Rotman School, and the associate director of research for the International Centre for Pension Management (ICPM).
Prof. Simutin's own research primarily focuses on studying institutional money management and understanding risks that affect asset prices. His current work extends to the area of corporate finance, where he is studying the gender pay gap in a corporate setting. Prof. Simutin's research has been published in leading finance journals, including the Journal of Finance, the Review of Financial Studies, and the Journal of Financial Economics. He has been the recipient of several grants and awards. In 2017 he received the Governor's Award from the Bank of Canada, which recognizes outstanding academics at a relatively early stage in their careers, who are working at Canadian universities in areas of research important to the Bank's core functions. In 2017 he was also named one of the 40 Most Outstanding Business School Professors Under 40 by the business school news site Poets&Quants. Prof. Simutin holds a PhD in finance from the University of British Columbia's Sauder School of Business. He graduated Magna Cum Laude from the University of Washington in 2004, with a BA in business administration and a concentration in finance and accounting.
András Tilcsik is an associate professor of strategic management who also holds the Canada Research Chair in Strategy, Organizations, and Society. Prof. Tilcsik is known for his research and teaching on catastrophes and risk management. He is a faculty fellow at the Rotman School's Michael Lee-Chin Family Institute for Corporate Citizenship. In 2017 he was named to the Thinkers50 Radar list of the 30 management thinkers in the world most likely to shape the future of how organizations are managed and led. In 2015, Prof. Tilcsik and his colleague Chris Clearfield won the Bracken Bower Prize from McKinsey and the Financial Times, given to the best business book proposal by scholars under 35. The book, Meltdown: Why Our Systems Fail and What We Can Do About It, will be published by Penguin Press this month. Prof. Tilcsik's research also includes the organizational aspects of work, employment, and occupations and has been published in leading scholarly journals, cited in testimonies to committees of the U.S. Congress, and recognized with awards from the American Sociological Association. A native of Hungary, he completed his Ph.D., A.M., and A.B. at Harvard University.
Philipp Afèche is an associate professor of operations management and statistics at the Rotman School. He is known for his research at the operations-marketing interface, and is considered to be one of the leading experts on pricing, service design and response time management problems facing firms with time-sensitive customers. Prof. Afèche's research has been published in top journals including Management Science, Manufacturing & Service Operations Management, and Operations Research. In 2014 he won the Best Paper Award of the journal Manufacturing & Service Operations Management, given annually to the paper that is deemed most deserving for its contribution to the theory and practice of operations management. His current research interests include modeling, estimation, and optimization problems that arise in car sharing systems, ride-hailing networks, and organ transplant systems. Prof. Afèche served as an expert for the U.S. National Science Foundation, the Research Grants Council of Hong Kong and the Israel Science Foundation. He holds a BA from the University of St.Gallen and a PhD and MS from Stanford University.
Alexandra MacKay is an associate professor, teaching stream in finance. She has taught in numerous degree and executive education programs including Rotman Commerce, Master of Finance and Master of Financial Risk Management. She has served as the Academic Director of both the Rotman School's Master of Finance and the Master of Financial Risk Management programs. Her research interests include risk management in deregulated network industries and the efficiency of fixed income markets in Canada. She holds a PhD from York University and a MA and BSc from the University of Toronto.
Partha Mohanram is the CPA Ontario Professor of Financial Accounting at the Rotman School and director of the India Innovation Institute. Prof. Mohanram has published extensively in the top accounting and management journals, with publications in The Accounting Review, Review of Accounting Studies, Journal of Accounting Research, Journal of Accounting and Economics, Contemporary Accounting Research and Management Science. He is considered to be one of the leading experts in the area of valuation, with many papers on fundamental analysis and the measurement of implied cost of capital. His papers are highly cited and featured in the business press. He obtained his PhD in Business Economics from Harvard. Prior to that, he obtained his PGDM (MBA) from IIM-Ahmedabad, and a B.Tech in Computer Science from IIT-Madras.
Anita M. McGahan is Professor and Rotman Chair in Management at the Rotman School and previously served as the director of the Rotman PhD Program and as the Associate Dean of Research. She is cross-appointed to the Munk School of Global Affairs and the Physiology Department of the Medical School; is a Senior Associate at the Institute for Strategy and Competitiveness at Harvard University; and is Chief Economist at the Massachusetts General Hospital Division for Global Health and Human Rights. In 2013, she was elected by the Academy of Management's membership to the Board of Governors and into the Presidency rotation. In 2014, she joined the MacArthur Foundation Research Network on Opening Governance. Her credits include two books and over 100 articles, case studies, notes and other published material on competitive advantage, industry evolution, and financial performance. Her current research emphasizes entrepreneurship in the public interest and innovative collaboration between public and private organizations. She is also pursuing a long-standing interest in the inception of new industries, particularly in global health. She has been recognized as a master teacher for her dedication to the success of junior faculty and for her leadership in course development. In 2010, she was awarded the Academy of Management BPS Division's "Irwin Distinguished Educator Award" and, in 2012, the Academy conferred on McGahan its Career Distinguished Educator Award for her championship of reform in the core curriculum of Business Schools. In 2012 she was elected a Fellow of the Strategic Management Society.
###
The Rotman School of Management is part of the University of Toronto, a global centre of research and teaching excellence at the heart of Canada's commercial capital. Rotman is a catalyst for transformative learning, insights and public engagement, bringing together diverse views and initiatives around a defining purpose: to create value for business and society. For more information, visit http://www.rotman.utoronto.ca.
For more information:
Ken McGuffin
Manager, Media Relations R
otman School of Management

University of Toronto
Voice 416.946.3818
E-mail mcguffin@rotman.utoronto.ca
---