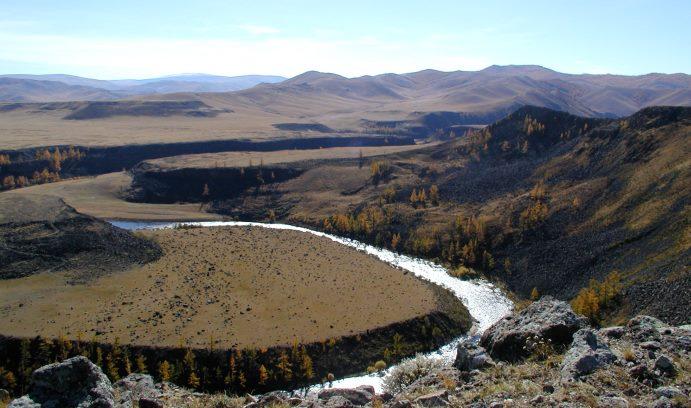 Anne S. Meltzer, a seismologist who studies the structure and evolution of Earth's crust and upper mantle, joined a select group of earth scientists recently when she received the American Geophysical Union's (AGU) 2016 Ambassador Award and was made a Fellow of the AGU. The AGU, an organization of earth and space scientists, has more than 62,000 members in 144 countries.
Established in 2013, the Ambassador Award supports AGU's goals of promoting collaboration and innovation, informing the public about the Earth and space sciences, and encouraging future scientists. Meltzer was one of three scientists to receive the award in 2016.
Meltzer, the Francis J. Trembley Chair in Earth and Environmental Sciences (EES), was praised by the AGU as "a leader in developing community-driven science initiatives and in ensuring that community priorities guide [research] organizations. Her work has enabled hundreds of researchers worldwide to excel scientifically and thousands of students and members of the public to be inspired by the Earth sciences."
The AGU said Meltzer played a critical role in planning and attracting support for EarthScope, a program of the National Science Foundation that explores the four-dimensional structure of the North American continent. The AGU also cited Meltzer for helping to develop the concept of the USArray, a transportable array of seismic stations in the United States.
"Science is first and foremost a human endeavor," Meltzer said in receiving the AGU award, "and academic consortia like the Independent Research Institutions for Seismology (IRIS) have demonstrated that working together, we can achieve remarkable scientific advances."
"Community resources and collaborations with colleagues have allowed me and my students to pursue research in some of the most phenomenal places in the world in terms of Earth processes and sheer beauty, and to meet and get to know the most remarkable and culturally diverse people."
Meltzer is a former chair of the board of directors of IRIS, a consortium of more than 120 American academic institutions and more than 120 foreign affiliates that promotes the acquisition, management, and distribution of open seismic data.
Meltzer has conducted field work in Pakistan, Tibet, North and South America, and the Caribbean. Most recently, she has helped lead an international and multidisciplinary research effort to understand the origin of high topography in central Mongolia. She has also helped lead the U.S. contribution to an International Rapid Response effort in the wake of the April 2016 Pedernales Earthquake in Ecuador.
A member of the Lehigh faculty since 1990, Meltzer has served as the Herbert J. and Ann L. Siegel Dean of the College of Arts and Sciences and as chair of the EES department.
###
---