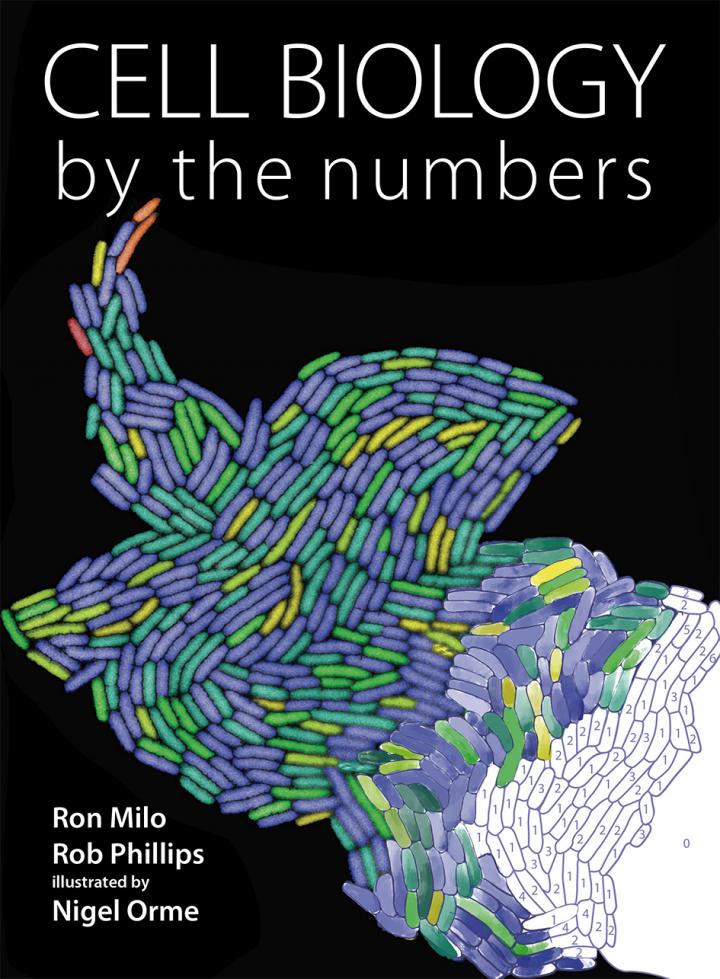 How much energy is released in ATP hydrolysis? How many mRNAs are in a cell? How genetically similar are two random people? What is faster, transcription or translation?
Cell Biology by the Numbers by Ron Milo and Rob Phillips explores these questions--and dozens of others--providing a richly illustrated and handy reference for students and researchers in molecular and cell biology, chemistry, and biophysics. This unique book features question-driven vignettes and "back of the envelope" calculations that investigate some of the key numbers in cell biology. Readers will learn about the sizes, concentrations, rates, energies, and other numbers that describe and drive the living world.
About the Book:
Cell Biology by the Numbers, (Paperback ISBN: 978-0-8153-4537-4) is written by Ron Milo and Rob Phillips and published by Garland Science. It is 400 pages with 181 illustrations. For additional book information, and to learn about e-book options including rentals visit: http://www.garlandscience.com/product/isbn/9780815345374.
###
About the Authors:
Ron Milo is at the Weizmann Institute of Science, Israel
Rob Phillips is at the California Institute of Technology, USA
About Garland Science:
Garland Science is one of the leading publishers in the life sciences, particularly in the fields of cell and molecular biology, immunology, human genetics, and protein science. Our exceptional authors, who are highly respected in their fields, make the science accessible to students through clear and elegant writing that illuminates core concepts. Each textbook is beautifully illustrated, and every figure is carefully explained through detailed figure legends. Some of our best known publications include Molecular Biology of the Cell, Sixth Edition by Alberts et al; Janeway's Immunobiology, Ninth Edition by Murphy and Weaver; and The Biology of Cancer, Second Edition by Weinberg.
---