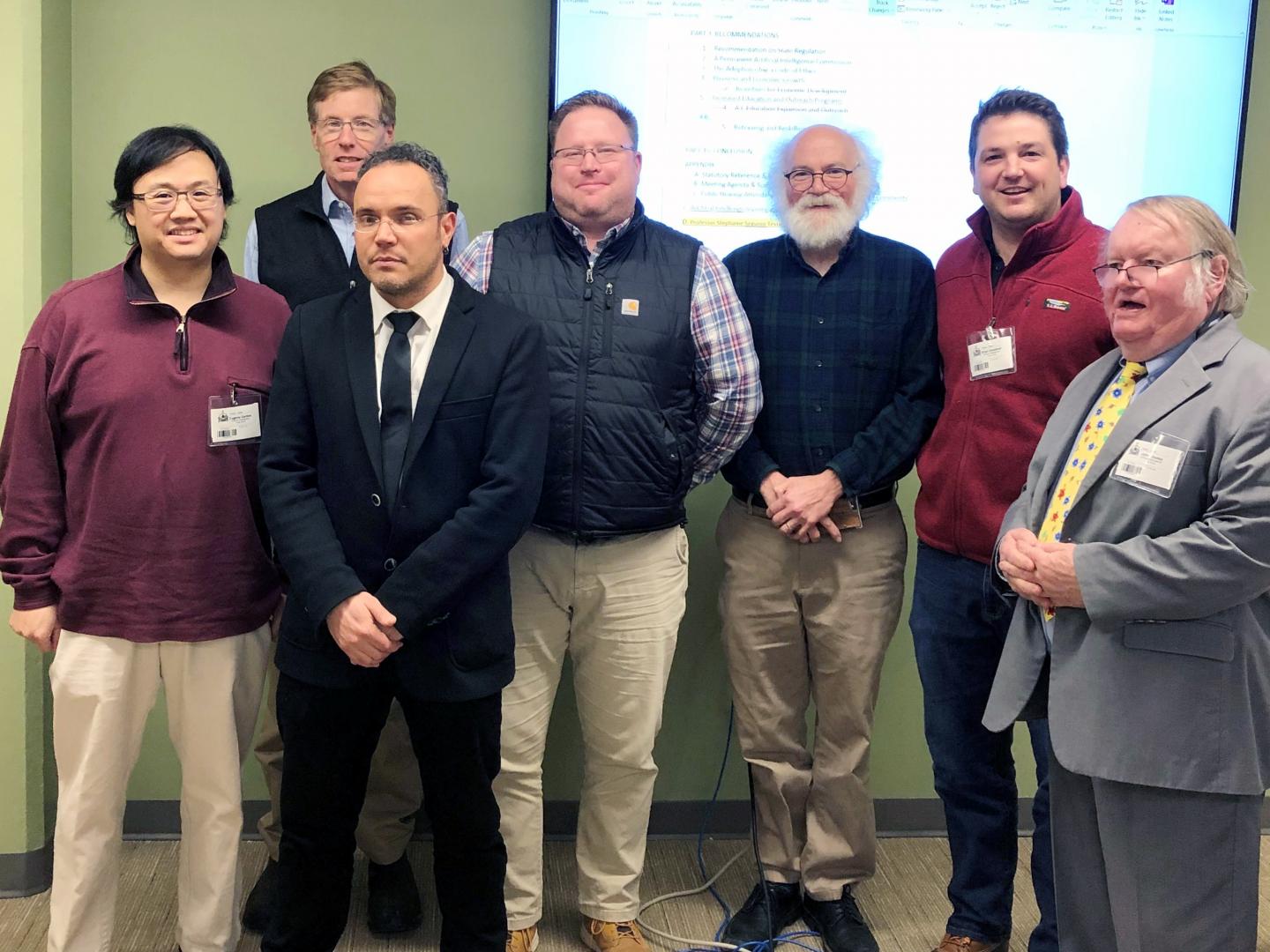 Vermont, the first state in the nation to form a taskforce examining the role of artificial intelligence (AI), has released its final report on the topic today. The 35-page report includes several recommendations, the foremost of which is the establishment of a permanent commission on AI to support its development and to propose policy initiatives to make that development responsible.
The 14-member taskforce has met regularly since forming in fall 2018 in order to investigate the field of AI and make recommendations for action and policies with respect to the new technology.
"AI crosses everything, and it is going to change the way of life for Vermonters," said Dartmouth engineering professor Eugene Santos Jr., who was appointed to the taskforce by Mitzi Johnson, the Vermont Speaker of the House. "A permanent commission could potentially mitigate bad actors by proposing or providing legislation and acting in an advisory role to keep abreast of how AI is unfolding in Vermont."
Additional recommendations in the taskforce's final report include:
Adoption of an AI code of ethics;
Creation of incentives for the establishment of an AI industry in the state;
Support for the responsible use of AI by agencies of state and local government;
Enhancements to education and workforce development programs targeted to AI, including involvement of Vermont's higher education community; and
More public education on the power and opportunity of AI and the risks associated with it.
"We're at a turning point where the decisions we make now will affect the trajectory of AI and how it unfolds," said Brian Cina, Vermont State Representative and a member of the taskforce. "If Vermont sets some good policies right now about how to promote AI the right way, we can set an example for the national conversation and be part of that national and international dialogue."
In addition to Cina and Santos, the taskforce's members include: Michael Schirling, commissioner of the Vermont Department of Public Safety; Milo Cress, founder and spokesperson for the Be Straw Free campaign; Joe Segale, policy, planning, and research director of the Vermont Agency of Transportation; Trey Dobson, MD, chief medical officer at Southwestern Vermont Health Care & Medical Center; Mark Combs, chief technology officer at the Vermont Agency of Digital Services; Jill Charbonneau, president of the Vermont AFL-CIO chapter; Christopher Herrick, deputy commissioner at the Vermont Department of Public Safety; Donna Rizzo, associate professor of civil and environmental engineering at the University of Vermont; Brian Breslend, project manager and senior project engineer at DuBois & King, Inc.; John Cohn, IBM Fellow; Honorable John A. Dooley, a retired justice of the Vermont Supreme Court; and James Lyall, executive director of the ACLU of Vermont.
About a dozen other states followed Vermont in setting up similar taskforces, and last year President Trump announced the American AI Initiative.
"Every state is going to have to deal with the impacts of AI," said Santos. "As Vermont is such a progressive state, it's time to get ahead of the curve."
See Vermont's final report here.
###
---