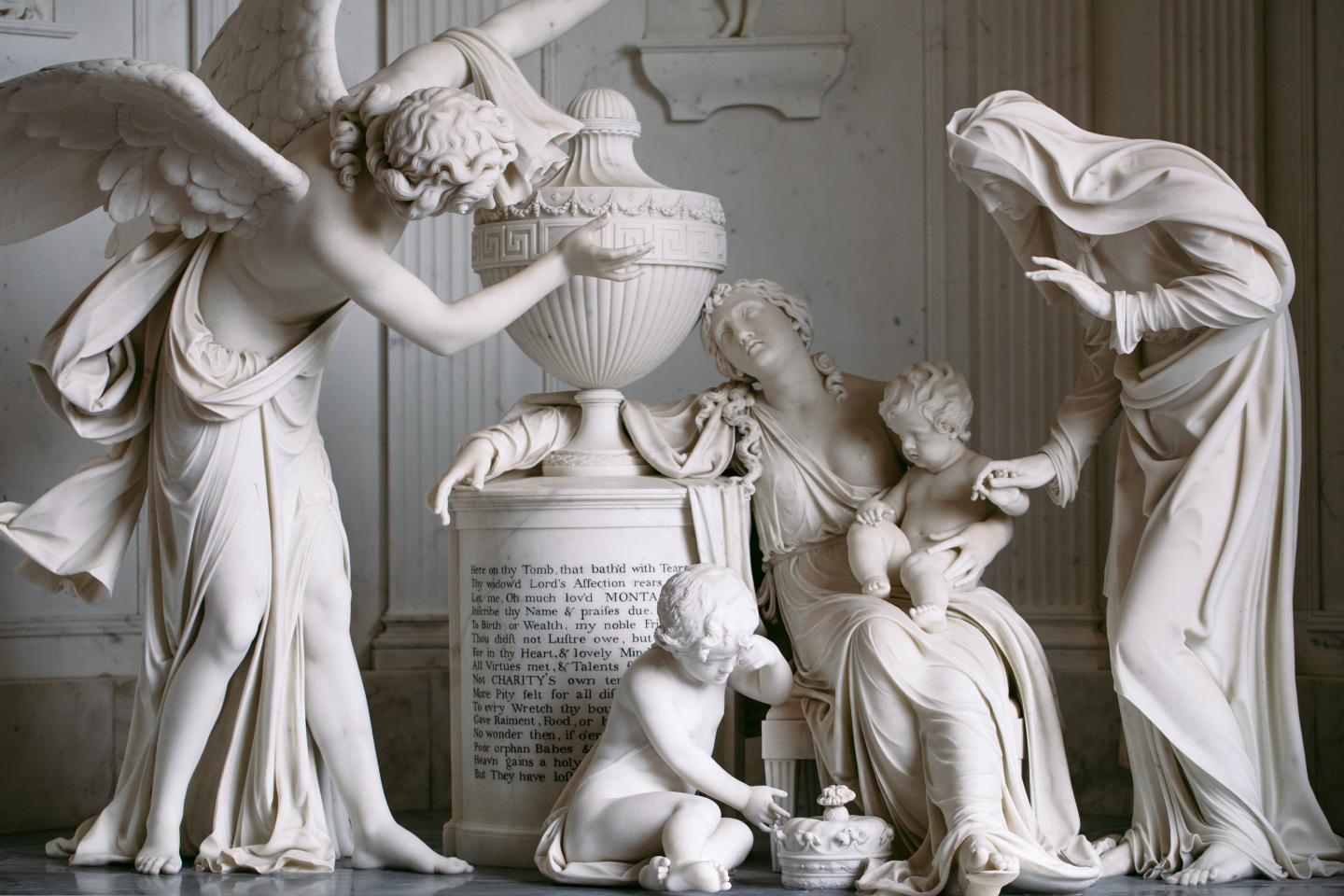 Immigrants from Europe have, for centuries, played a vital role in shaping British culture as well as our perception of what we think as quintessentially 'English' or 'Scottish'.
Tombs of our Tudor Kings and Queens and most country house garden sculptures admired by visitors throughout Britain were created by Europeans. Much of the sculpture in Westminster Abbey, for example, is the creation of immigrants.
A major conference organised by The Public Monuments and Sculpture Association (PMSA) will examine Émigré Sculptors in Britain 1540-2016. The event takes place at the City and Guilds of London Art School on 26 and 27 May 2016.
Professor Phillip Lindley, Professor of Art History at the University of Leicester will be presenting on 'The Foreignness of British Sculpture 1500-1775'. He said:
"The tomb-monuments in Westminster Abbey of Margaret Beaufort, Henry VII & Queen Elizabeth of York, even of Queen Elizabeth I and Queen Mary are all by European immigrant sculptors.
"Many of the tomb-monuments of the aristocracy, the first equestrian monuments in Britain, and most country house garden sculptures were produced by immigrant sculptors, so even some of the things that we today think of as quintessentially 'English' or 'Scottish' were actually produced by immigrant sculptors from Italy, France or the Low Countries.
"For centuries, Britain and the continental mainland have been connected by culture and, in part, the visual images we possess of British Culture were actually produced by European émigrés, working here.
"From the arrival of Italians such as Pietro Torrigiano and Benedetto da Rovezzano in the first half of the sixteenth century through to later arrivals such as Garret Johnson (Janssen) the Elder from Amsterdam or the Huguenot Maximilian Colt, seventeenth-century artists such as the Frenchman Hubert le Sueur or John Van Ost [Nost] from Mechelen, right through to eighteenth-century sculptors such as Peter Scheemakers and Michael Rysbrack from Antwerp, or Louis François Roubiliac from Lyon, the majority of the most eminent sculptors working in Britain were from continental Europe.
"The Huguenots came as refugees from religious persecution, but most European immigrants came here simply because their superior skills and knowledge were in demand from British patrons."
###
---