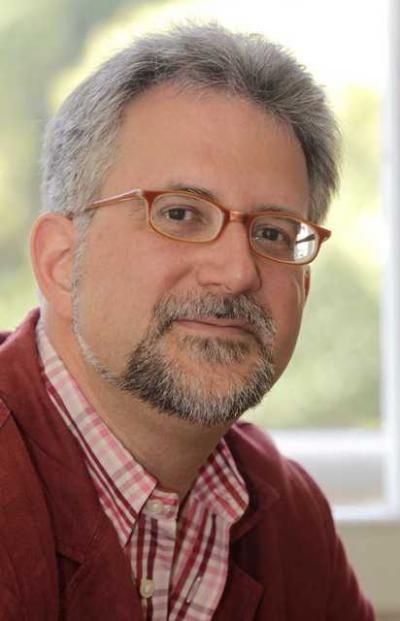 A new history of the tomato in Italy by a University of Leicester historian throws some surprising insights on an item of food that we have been accustomed to think of as intrinsically Italian.
This was not always the case, however, and 'Pomodoro! A history of the tomato in Italy' by Professor David Gentilcore, explores why it took three centuries for the tomato to be adopted, and where in Italy it eventually happened.
The book looks at the presence of the tomato in elite and peasant culture, in family recipe books and kitchen accounts, in travellers' reports, in Italian art, literature and film.
It traces the role of the tomato as a botanical curiosity (in the sixteenth century), to changing attitudes towards vegetables (in the seventeenth and eighteenth); from the tomato's gradual adoption as a condiment (in the eighteenth), to its widespread cultivation for canning and concentrate and its happy marriage with factory-produced pasta (both in the late nineteenth century); and from its adoption as a national symbol, both by Italian emigrants abroad and during the Fascist period, to its spread throughout the peninsula (in the twentieth).
In Italy today something like 80,000 hectares are given over to tomato cultivation, producing around 6 million metric tons of tomatoes for the food industry. The market is worth an astonishing two billion euros.
In Italy and beyond, the health benefits of tomatoes are praised. They are perceived as a basic element in the 'Mediterranean diet'. The antidioxant lycopenes they contain are regarded as helping to lower the risk of heart disease, cancer and premature ageing.
Professor Gentilcore commented: "'Pomodoro! A history of the tomato in Italy' is more than just a history of the tomato. From the start, the tomato was closely linked to food ideas and habits.
"It also became closely associated with other foodstuffs, pizza and pasta being only the most obvious. Finally, the tomato's uses were continually subject to change, from production, through to exchange, distribution and consumption.
"For all of these reasons, the tomato is ideal for understanding the prevailing values, beliefs, conditions and structures in the society of which it was a part, and how these change over the course of the centuries."
###
'Pomodoro! A history of the tomato in Italy' by Professor David Gentilcore, is published by Columbia University Press and is part of a research project into the reception and assimilation of New World plants in Italy, from 1500 to the present, funded by a Leverhulme Trust Major Research Fellowship.
Notes to Editors: Further details are available from Professor David Gentilcore, School of Historical Studies, University of Leicester email dcg2@le.ac.uk.
This is a link to the publishers: http://cup.columbia.edu/book/978-0-231-15206-8/pomodoro
The Leverhulme Trust was established in 1925 under the Will of the first Viscount Leverhulme. It is one of the largest all-subject providers of research funding in the UK, distributing funds of some £50 million every year. For further information about the schemes that the Leverhulme Trust fund visit their website at www.leverhulme.ac.uk
---