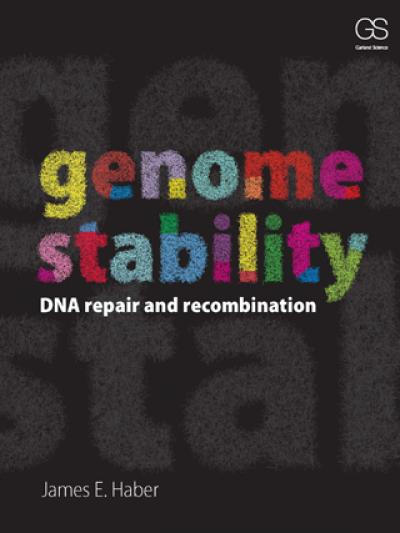 Genome Stability: DNA Repair and Recombination describes the various mechanisms of repairing DNA damage by recombination, most notably the repair of chromosomal breaks. The text presents a definitive history of the evolution of molecular models of DNA repair, emphasizing current research. The book introduces the central players in recombination. An overview of the four major pathways of homologous recombinational repair is followed by a description of the several mechanisms of nonhomologous end-joining. Designed as a textbook for advanced undergraduate and graduate students with a molecular biology and genetics background, researchers and practitioners, especially in cancer biology, will also appreciate the book as a reference.
###
About the Book:
Genome Stability, (Paperback ISBN: 978-0-8153-4485-8) is written by James E. Haber and published by Garland Science. It is is available in paperback and is 396 pages with 313 color illustrations. Figures in PowerPoint® and JPEG formats are available for instructors. For additional book information, and to learn about e-book options visit: http://www.garlandscience.com/genomestability.
About the Author:
James E. Haber has been a leading researcher in the fields of DNA repair and cell cycle checkpoints for over thirty years. In 2011, he was awarded the Genetics Society of America's Thomas Hunt Morgan Medal for Lifetime Achievement in Genetics. He is a member of the US National Academy of Sciences and the American Academy of Arts and Sciences, a Fellow of the American Association for the Advancement of Science, and has served on the National Cancer Institute's Board of Scientific Counselors.
About Garland Science:
Garland Science has been publishing scientific textbooks of the highest quality for over two decades. In that time, Garland has established itself as one of the leading publishers in the fields of cell and molecular biology, immunology, genetics, and protein sciences. Our publications include such classics as Molecular Biology of the Cell, Essential Cell Biology, Janeway's Immunobiology, The Immune System, The Biology of Cancer, Human Molecular Genetics, and Introduction to Protein Structure.
---