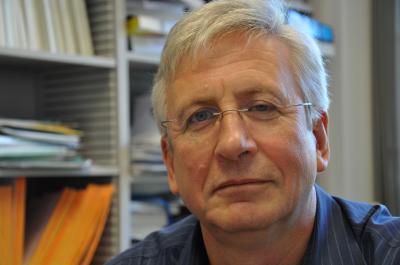 RIVERSIDE, Calif. (www.ucr.edu) — Want to save nearly $800 the next time you purchase a new car?
A recently published paper co-authored by Jorge Silva-Risso, an associate professor of marketing at the University of California, Riverside's School of Business Administration, can help you do that.
Through surveying more than 1,400 car buyers, Silva-Risso and his co-authors, Fiona Scott Morton, of Yale University, and Florian Zettelmeyer, of Northwestern University, found buyers could save about $800 if they find out what a dealer pays for a car, visit two dealerships, like to bargain and like to do research and price comparisons before making a purchase.
The research also found that a consumer who doesn't like to bargain or do a lot of research can save $230 by doing just two things: finding out what the dealer pays for the car and visiting two dealerships.
"This really shows that even the consumer who doesn't like to bargain can get the price reduced if they are informed," Silva-Risso said. "And, if they are aggressive, and like bargaining, they can save even more.
"My recommendation is that they arm themselves with as much information as possible and be patient in the negotiations until they find the car they like at the right price."
Silva-Risso started working at UC Riverside in 2003 after seven years at J.D. Power and Associates. There he developed and implemented quantitative models of consumer responses to marketing programs offered by the automobile industry, particularly on car sales incentives, such as rebates, promotional interest rates and lease support programs. The models were adopted and continue to be used by most of the major car manufacturers.
Silva-Risso has also done contract work for General Motors, Chrysler, Ford, Honda, Toyota and BMW.
The paper, "What matters in a price negotiation: Evidence from the U.S. auto retailing industry," was published in Quantitative Marketing and Economics.
Among the findings from the paper:
Buyers who have learned the dealer's invoice price save on average $121.
A consumer saves $109, or about 7 percent of dealer gross margin, when a consumer shops at two dealerships instead of one and about $600 when a consumer shops at as many as seven dealerships.
Consumers with the most willingness to do multiple rounds of bargaining save an average of $302.
Consumers with lower search costs, or time and effort to find information on the car, pay on average $287 less than those with high search costs. Typically consumers without the resources to search for information have high search costs.
The survey is based on surveys collected in 2002 from 1,402 car buyers who purchased one of eight car models in California.
The survey asked about the number of dealers a buyer visited, the buyer's communication with the dealer, sources of information the buyer used, information the buyer learned at each of these sources, demographics, and attitudes towards bargaining and information search.
If the consumers were surveyed today, Silva-Risso suspects the savings they could realize might be slightly lower because the economy is recovering from the 2008 collapse.
Future papers by Silva-Risso will look at the effects of the "cash for clunkers" program in 2009; how the car a consumer trades in impacts preferences for a new car and the cost of it; and how car manufacturers and dealerships should split the cost of advertising.
###
---
Journal
Quantitative Marketing and Economics