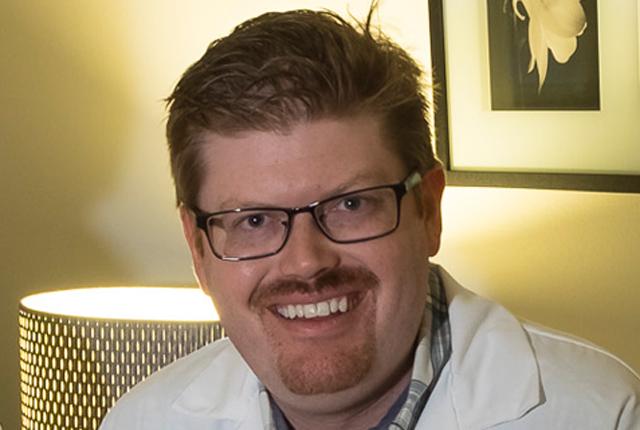 People who exhibit even a few depressive symptoms before a major life stressor, such as a disaster, may experience an increase in inflammation -- a major risk factor for heart disease and other negative health conditions -- after the event, according to new research from Rice University.
The findings have important implications for survivors of crisis situations, according to Chris Fagundes, an assistant professor of psychology at Rice and one of the study's authors. "An Evaluation of Perceived Health Risk and Depressive Symptoms Before a Disaster in Predicting Post-Disaster Inflammation" will appear in an upcoming edition of Psychosomatic Medicine.
The study followed 124 people (38 males and 86 females, including whites, Hispanics and African-Americans) who lived in Texas City, Texas, before and after a petrochemical refinery in the city exploded March 23, 2005. The explosion killed 15 workers, injured more than 170 others and shook buildings as far as 10 miles away.
The researchers found that after the disaster, study participants who beforehand exhibited even minor depressive symptoms (such as a feeling of fatigue or sadness) and identified concern for their physical health had a 75 percent increase in their blood of C-reactive protein, Tumor necrosis factor receptor 1 and Interleukin 6, all of which are immune markers that signal inflammation in the body. Participants who did not display depressive symptoms or identify concern for their physical health beforehand saw no increase in the immune markers after the disaster.
"We found that people who are slightly depressed and stressed out about their health risks prior to a disaster had a negative response to the actual disaster in the form of these immune markers showing up in their bloodstream," Fagundes said. "If you're already above the baseline for mental and physical health, your immune system is primed to have a much more dramatic effect. This could explain other researchers' findings demonstrating increased cardiovascular events (any event that can damage the heart muscle) following natural disasters."
Before the explosion, participants had completed the Concern About Petrochemical Health Risk Scale, a four-item measure of one's subjective risk of health problems due to living near a petrochemical plant. The four items focused on concerns of health risks stemming from pollution, accidents, stored waste and generally living near oil and chemical industries. Participants indicated their degree of concern for each item on a scale ranging from 1 (not at all concerned) to 5 (extremely concerned).
Also before the explosion, participants completed a 20-item Center for Epidemiologic Studies Depression Scale survey and indicated symptoms of depression they had experienced during the previous two weeks on a scale ranging from 0 (rarely) to 3 (most or all of the time). Collection of follow-up information took place between May and August 2005 (two to six months after the explosion). Participants also gave samples of their blood both before and after the explosion.
The pre-disaster data used in this study was initially being collected for another study, Fagundes said. The researchers put together the resources to implement a study after the disaster to assess changes, which is similar to what Fagundes is doing now following Hurricane Harvey.
Fagundes said the study is especially timely following Hurricane Harvey in Houston.
"It is certainly possible that we will see these same health patterns in the aftermath of Hurricane Harvey," he said.
Fagundes hopes the study will encourage future work focusing on exposure to disasters and the related negative mental and physical health outcomes.
###
The study's lead author was Kyle Murdock, a former postdoctoral research fellow in Rice's Department of Psychology (now an assistant professor of biobehavioral health at Penn State University). Fagundes was the senior author. Other authors included Raymond Stowe of Microgen Laboratories, Kristen Peek of the Department of Preventative Medicine and Community Health at the University of Texas Medical Branch and Savannah Lawrence, a Rice senior studying psychology.
The study was funded by the National Cancer Institute and the National Heart, Lung and Blood Institute.
This news release can be found online at http://news.rice.edu/.
Follow Rice News and Media Relations via Twitter @RiceUNews.
Related Materials:
Chris Fagundes bio: https://psychology.rice.edu/christopher-fagundes
Rice Department of Psychology: https://psychology.rice.edu/
Located on a 300-acre forested campus in Houston, Rice University is consistently ranked among the nation's top 20 universities by U.S. News & World Report. Rice has highly respected schools of Architecture, Business, Continuing Studies, Engineering, Humanities, Music, Natural Sciences and Social Sciences and is home to the Baker Institute for Public Policy. With 3,879 undergraduates and 2,861 graduate students, Rice's undergraduate student-to-faculty ratio is 6-to-1. Its residential college system builds close-knit communities and lifelong friendships, just one reason why Rice is ranked No. 1 for quality of life and for lots of race/class interaction and No. 2 for happiest students by the Princeton Review. Rice is also rated as a best value among private universities by Kiplinger's Personal Finance. To read "What they're saying about Rice," go to http://tinyurl.com/RiceUniversityoverview.
---
Journal
Psychosomatic Medicine