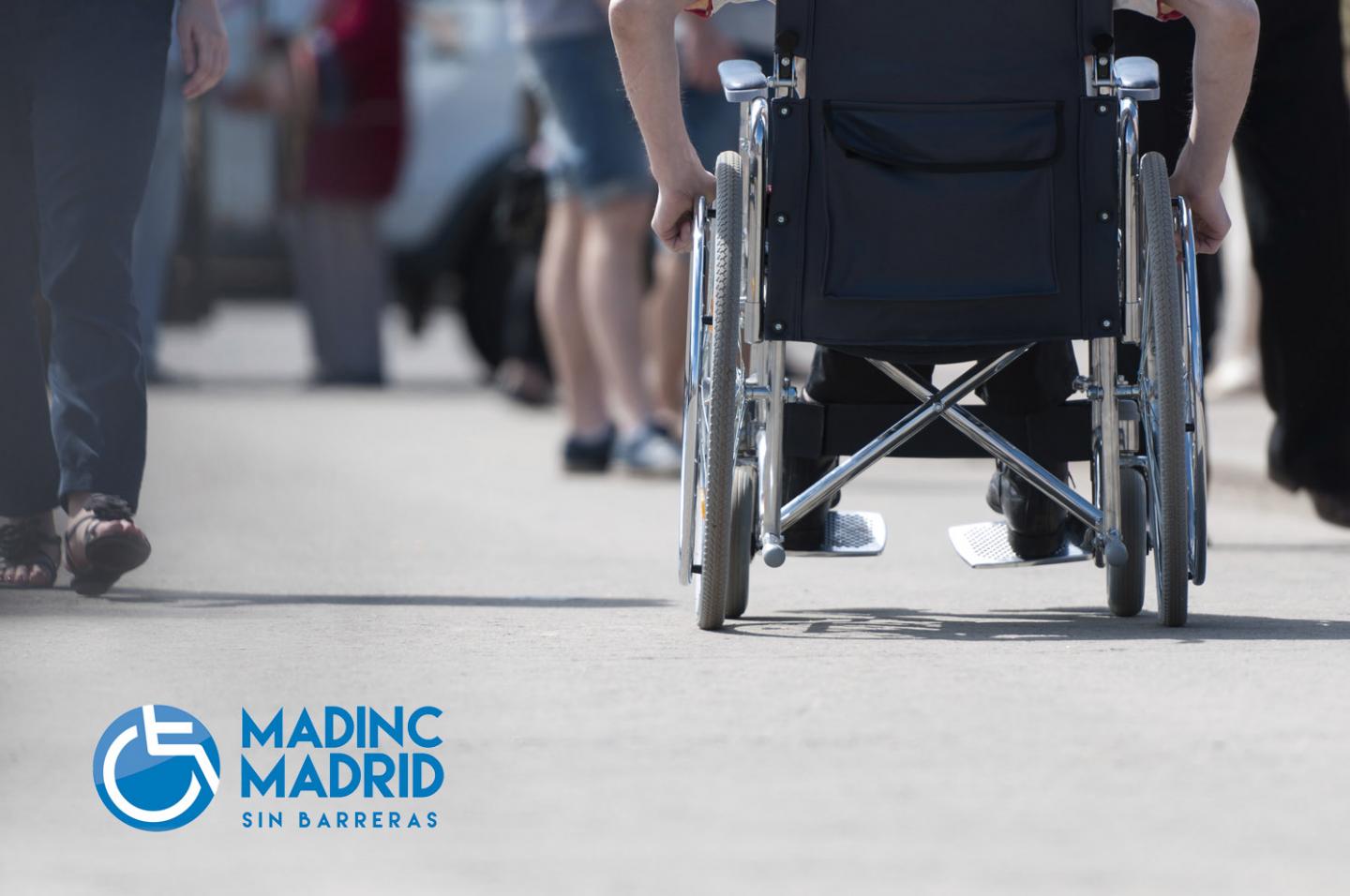 The research project, funded by the Madrid Autonomous Community and the European Social Fund, will be undertaken for three years (20016-18) and is led by Rafael de Asís, head of the group "Derechos Humanos, Estado de Derecho y Democracia" (Human Rights, the State of Law and Democracy) from the UC3M Instituto de Derechos Humanos (Institute of Human Rights) Bartolomé de las Casas (IDHBC). Also participating are researchers from the Universidad de Alcalá, Autónoma de Madrid, UNED, Politécnica de Madrid and Pontificia de Comillas-ICADE.
"It is a project open to society at large, which aims to integrate all shareholders and to form new specialists in disability, universal accessibility, reasonable adjustments and support," they explained from the IDHBC. For that purpose, a subscription system is provided so the shareholders can sign up on the web and obtain information regarding project progress or receive invitations to collaborate. Another methodology that the project employs is the so-called "legal clinic", which enables notifications to be received in cases of registered complaints or in situations where there is possible discrimination so that they can be dealt with. Accordingly, the project is based on these study cases in order construct a sound theoretical basis for rights in this area. .
The research team is already working in the project's first phase, during which they will analyze the success of the III Plan of Action for Persons with Disabilities in the Madrid Autonomous Region 2012-2015 to develop a new framework for the design of a new plan. In addition, they are studying Community regulations on the rights of persons with disabilities to draw up alternative proposals. This analysis is being undertaken within five thematic areas: health and social benefits; employment; education; participation; accessibility and conflict; and sport, culture and leisure.
Discrimination problems
The project includes all types of disability, intellectual and as well as physical, psycho-social or sensory". These people face problems of discrimination occurring at different levels, although the most important ones have to do with the way in which society understands the disability," Rafael de Asís remarked. "What is needed most, in addition to changing some laws, is to sensitize people and raise their conscience so that they understand the diversity of these people and so that they can interact in our society in the same way as persons without disabilities," he added.
At present, society accepts physical disability much more than intellectual diversity, according to these researchers. "Or put another way: the focus of rights, which have a limited reach in physical diversity, are practically non-existent in intellectual diversity", noted Rafael de Asís. "The person with intellectual disability is accepted, but as if he or she were a charity case. It is necessary to take a step forward and accept that persons with an intellectual disability can have the same rights as any other person and that they can be recognized as equally capacitated as can the rest of people, with support that we consider reasonable," he concluded
Some of the results obtained up to now were presented in the first international conference of the Barrier-free Madrid projects, held at the end of a May at UC3M and which focuses on the axis on which all of the system of the rights of persons with disabilities is carried out: universal design, accessibility and reasonable adjustments. "We can't forget that accessibility is a condition for the exercise of rights and criteria to evaluate discrimination against persons with disabilities," Rafael de Asís pointed out.
###
Further information: http://www.madridsinbarreras.org
---