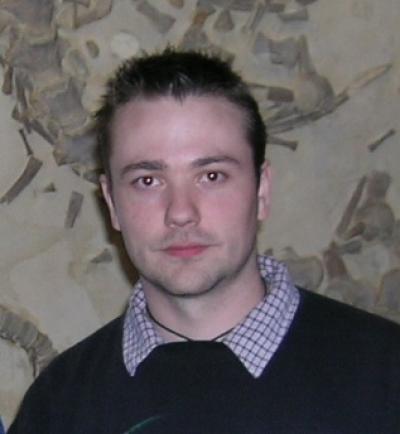 New Haven, Conn. — The gigantic fossil claw of an 390 million-year-old sea scorpion, recently found in Germany, shows that ancient arthropods — spiders, insects, crabs and the like — were surprisingly larger than their modern-day counterparts.
"Imagine an eight-foot-long scorpion," said O. Erik Tetlie, postdoctoral associate in the Department of Geology and Geophysics at Yale, and an author of the report online in Royal Society Biology Letters. "The claw itself is a foot-and-a-half long — indicating that these ancient arthropods were much larger than previous estimates — and certainly the largest seen to date."
Colleague and co-author Markus Poschmann discovered the fossil claw from this ancient sea scorpion, Jaekelopterus rhenaniae, in a quarry near Prüm in Germany. This creature, which lived between 460 and 255 million years ago is of a group that have been known for some time to be among the largest extinct arthropods, based on both body fossils and trace fossils. According to the authors, it is believed that these extinct aquatic creatures are the ancestors of modern scorpions and spiders.
Tetlie said that geologists are debating the reasons for evolution of these giant arthropods, "While some believe they evolved with the higher levels of atmospheric oxygen that were present in the past, some say they evolved in a parallel 'arms race' with early armoured fish that were their likely prey." he said
Lead author Simon Braddy from the Department of Earth Sciences at the University of Bristol, UK said, "This is an amazing discovery. We have known for some time that the fossil record yields monster millipedes, super-sized scorpions, colossal cockroaches, and jumbo dragonflies, but we never realised, until now, just how big some of these ancient creepy-crawlies were."
###
The Norwegian Research Council funded Tetlie's work on the evolutionary relationships of the ancient organisms.
Citation: Royal Society Biology Letters early online November 21, 2007.
---